When we talk about Diwali, we talk about grandeur, magnificent, opulent and bright. These are the adjectives which suit perfectly with the Diwali festival in India. Diwali is one of the biggest Indian festivals. It is celebrated across India and abroad too. Many countries like Fiji, Guyana, Malaysia, Mauritius, Myanmar, Nepal, Pakistan, Singapore, Sri Lanka, Suriname, and Trinidad and Tobago also have Diwali as a festival holiday. This year Diwali will be celebrated on 14th November 2020. And you all will be looking for some Inexpensive Diwali Decoration Ideas for your home.
Diwali brings joy and happiness to our homes and faces. We know how you gear-up to clean the house so that you can start decorating it. So, Diwali is around the corner and you all will be wondering how to decorate this time? We know this is not going to be the usual Diwali which it used to earlier. As we have to celebrate while taking precautions from the ongoing pandemic.
In the next section, we have listed top Inexpensive Diwali Decoration Ideas for your home. These ideas will help you with giving your home a complete makeover without making a hole in your pocket. You don't need to get your home repainted or renovated.
Embellished Walls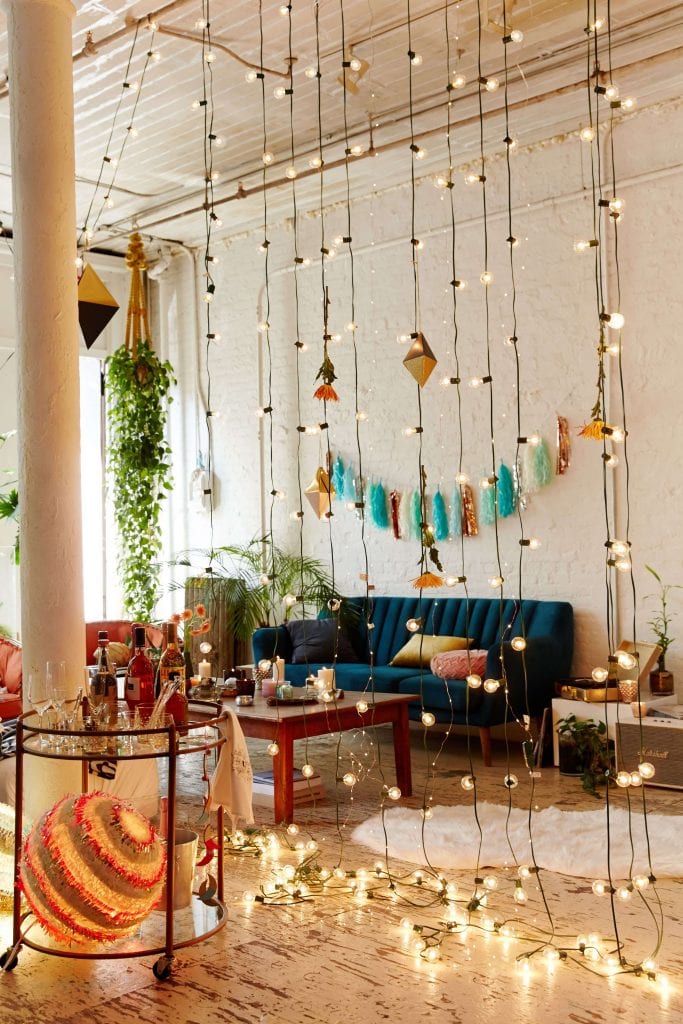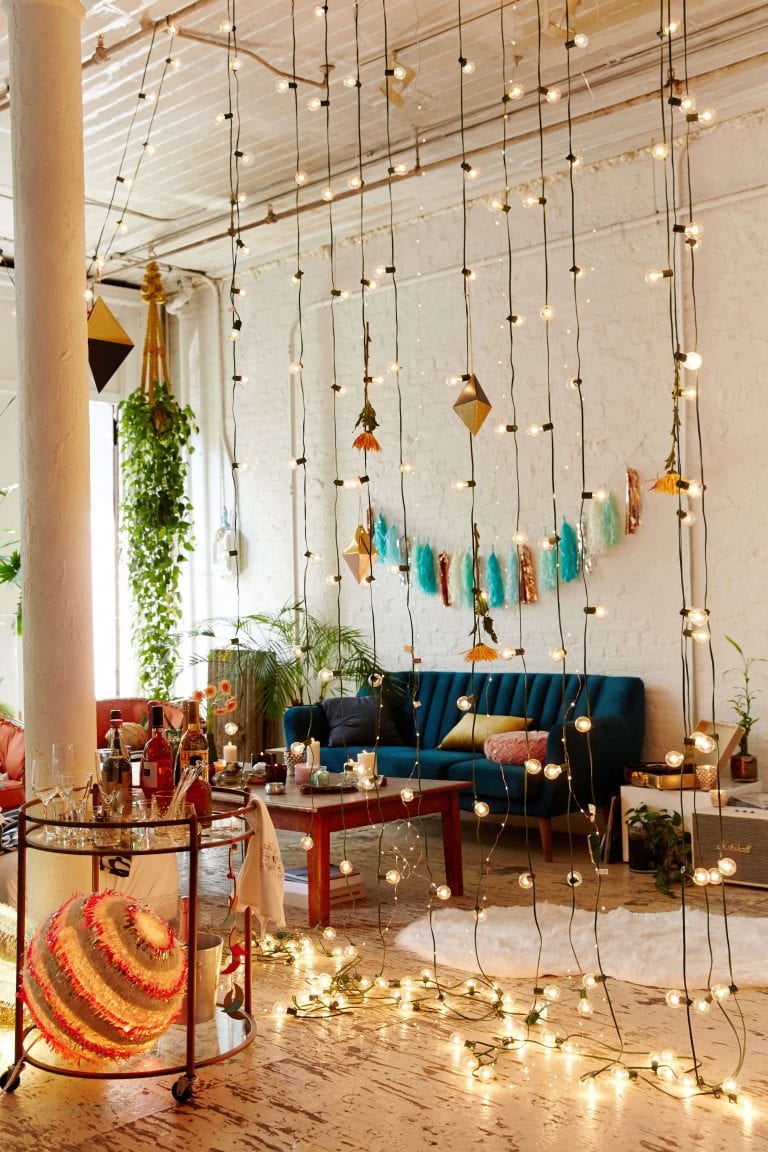 Thinks painting and other decorating items are expensive. You are not alone. We are all in it. Decorate it with strings lights and you will see the difference.
Paper Cup light Garland
The most eco friendly, inexpensive and beautiful. You can use spare paper cups and string lights to make your home corner perfect for Diwali decoration.
Paper Bag Luminaries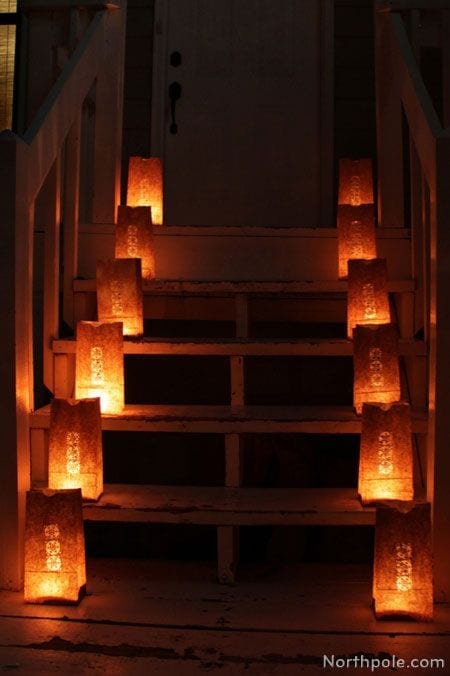 We are sure you would be surprised to see such a novel decorating idea for your home. See how beautiful it looks on the entrance and we are sure that your guest would be amazed to see this. Like this you can place these where ever you want in your home. You can use old paper bags and make cutout of the shape you like. Place an electric candle inside. Voila! it is ready. Isn't the one the best Inexpensive Diwali Decoration Ideas for your home.
Candles inside a Jar
Aren't these illuminating? The idea of using spare lace on the glass jar with the candle inside is straight of the fairy tale. Try it and thanks us later.
Hand painted Diya
This is the old school decorating idea however, never goes out of style. You just have to buy Diya from your near by local shop and paint them with your favorite colors and designs. Light up them on Diwali and no decoration can match it.
Paper Lanterns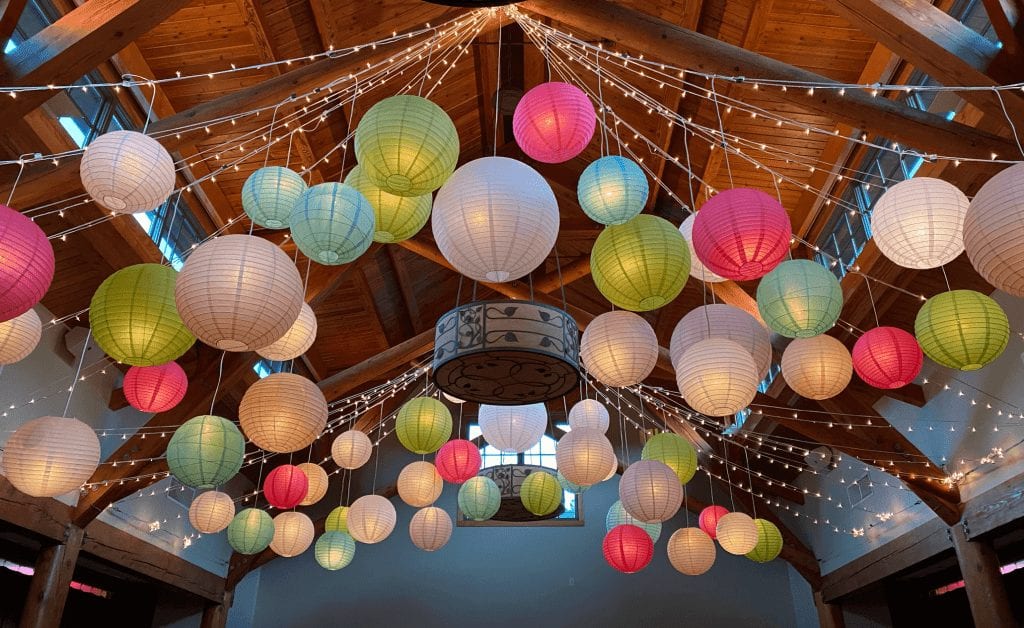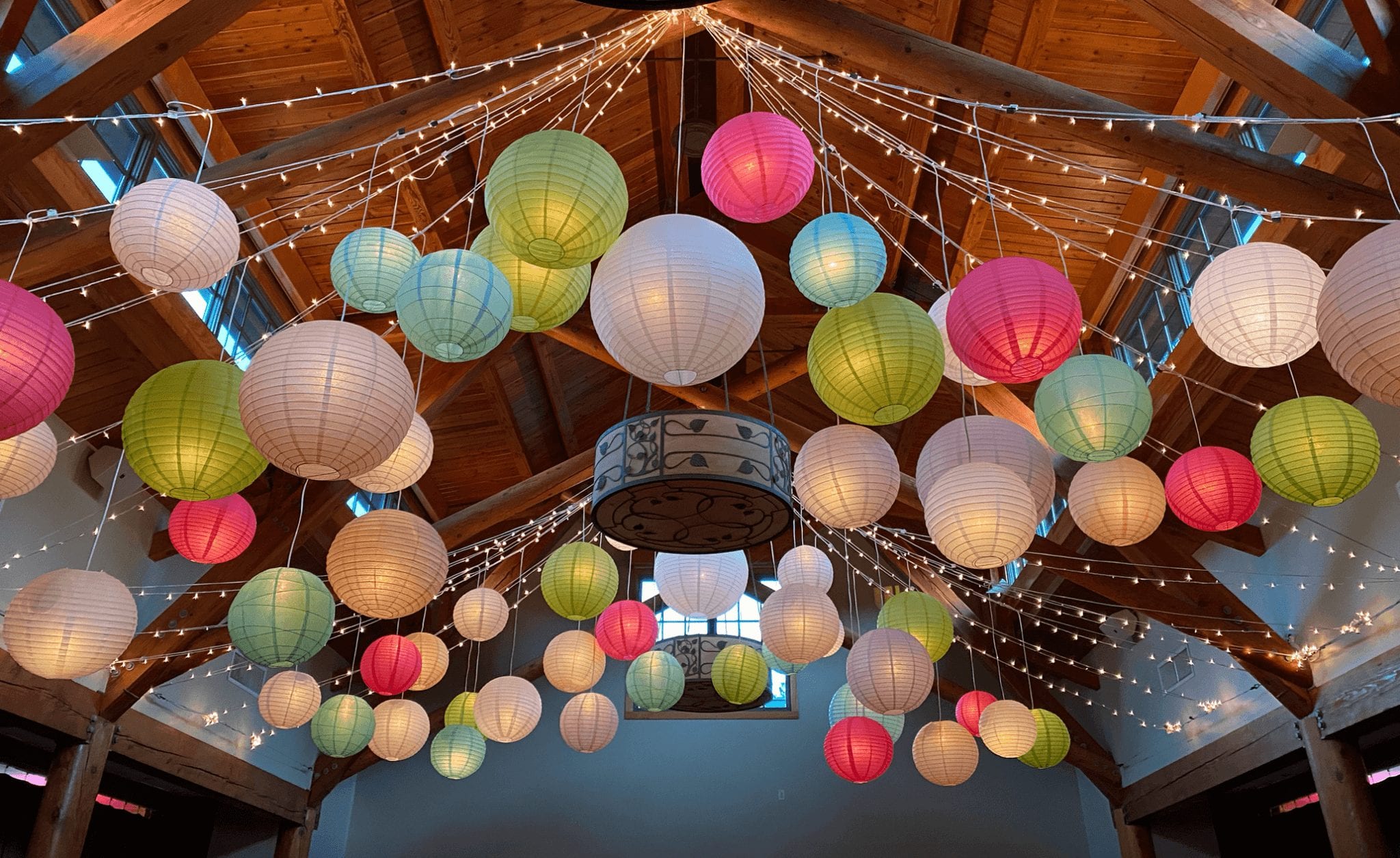 Indeed, this one is one of our favorites. Paper lanterns with lamp inside will enlighten the Diwali festival and add sense of chandeliers also. So, pick your favorite color and start decorating your home.
Rangoli
Similar to Diya, this is also one of the basic decoration of Diwali. According to us, the Diwali festival is incomplete without Rangoli. We can see Rangoli being made in every home. We generally save and use Holi colors to make Rangoli. Or if you don't have Holi color, you can easily get it from your near by market. Rangoli remains our favorite Inexpensive Diwali Decoration Ideas for your home.
Flower Decoration
Most importantly flowers create liveliness in the home. A corner, gate or pooja room decorated with flowers will bring positivity in your home. Also, fresh flowers brings in the freshness with them and clean the air around us.
Tea Light Candles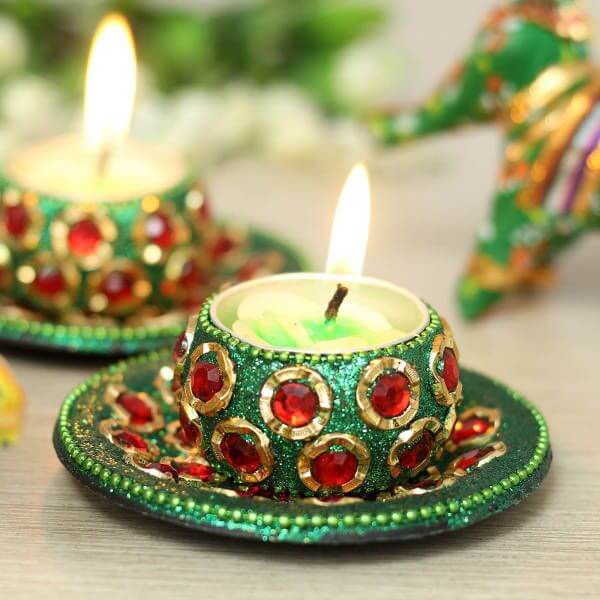 These candles are new in trend. Small candles looks cute and can be place any where and every where in the home without any worry of spilling. This is the diamond studded with platter tea light which is look so traditional and classy.
String Light hanging Jar
Although, we have already mentioned about the mason jar decoration idea above. However, this with added element. So, in this you have to add a sutli rope on the neck of mason jar and hang it. This way you can empty your desk space also. Undoubtedly, it one the Inexpensive Diwali Decoration Ideas for your home.