Raksha Bandhan is one of our favourite occasions, which heralds the onset of the festive season in the country. It is one of those intimate family gatherings, where you get a chance to dress up and celebrate with your loved ones. And since it is an indoor event, there are endless elegant outfit ideas for girls on Raksha Bandhan that you can try for.
This year, however, things will be a little different than the usual Rakhi celebrations. Since we are all spending our time locked up at home and avoiding social gatherings, it would be a wise option to opt for a smaller get-together and practice right safety measures, even during the festival. That means sanitizing your hands and all surfaces at proper intervals, adhering to social distancing norms and wearing proper protective gear, i.e. masks and gloves at home. There might be a few people who would want to go for a virtual Rakhi celebration and call all their family members on an entertaining video call.
Whatever you choose to do, it doesn't mean that you skip on your Raksha Bandhan outfit as well. Rakhi is a rare occasion that gives us all a chance to dress up at home and celebrate within the safety of our living quarters.
To help you pick the right ensemble, we have compiled 8 Elegant Outfit Ideas For Girls On Raksha Bandhan to copy and style for the upcoming festival.
A Breezy Long Skirt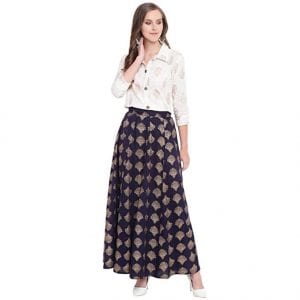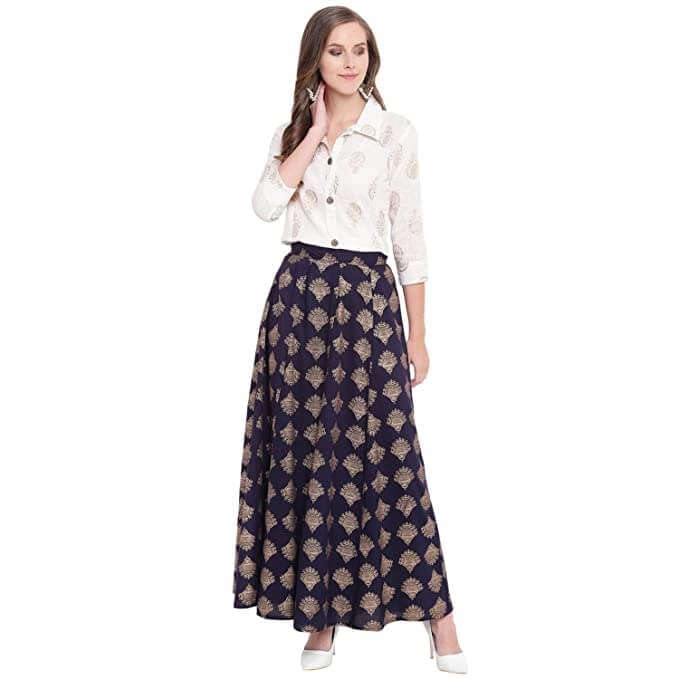 A long skirt is the most versatile item of clothing that you should get for your wardrobe. For Rakhi, you can pair up a long skirt with a crisp white shirt and silver jewellery for a contemporary look. You can even wear this skirt with a cute crop top and finish your look with a chic choker and tons of bangles. The best thing about a long skirt is that it suits all body types. Shop for it on Amazon
A Cotton Saree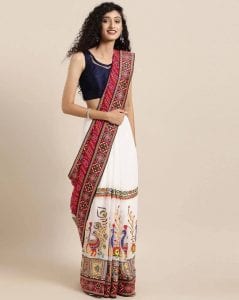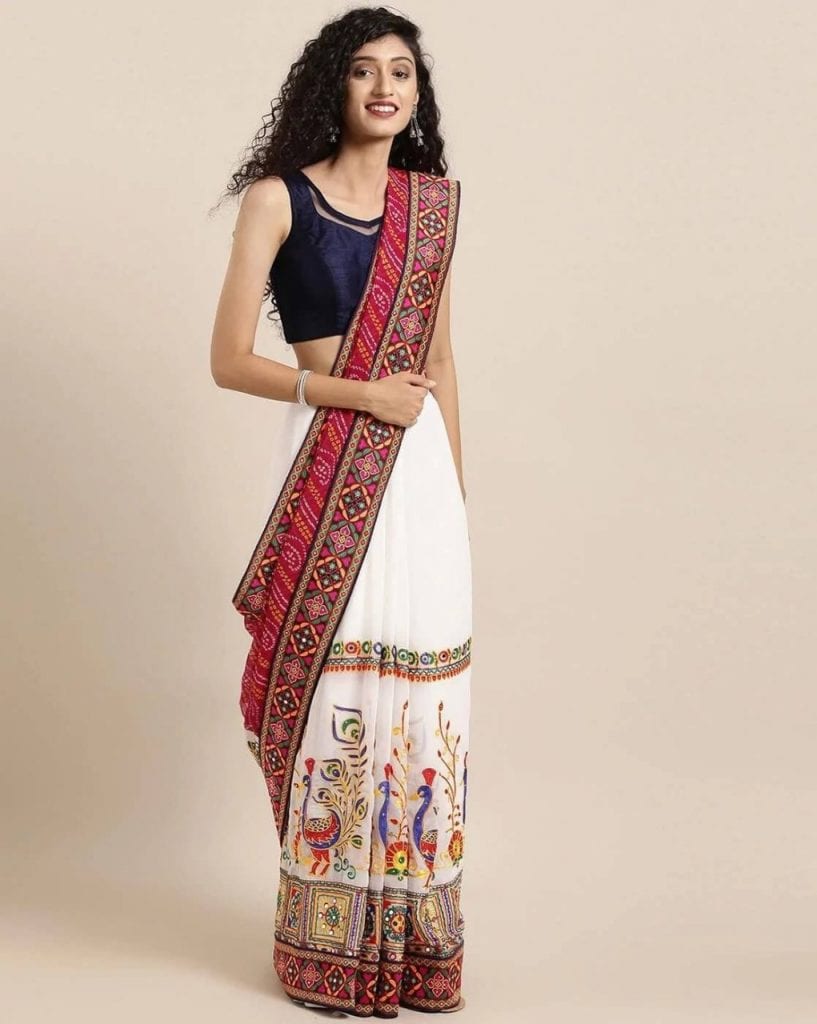 There is nothing more elegant than a chic, cotton saree. Get one from your mother's wardrobe and style it with a spaghetti top inside to keep things fun and playful. You can even wear a sari with a lace bodysuit as a blouse – looks super stylish and graceful. Shop for it on Ajio
An Elegant Suit Set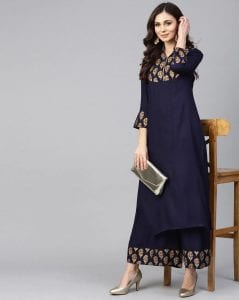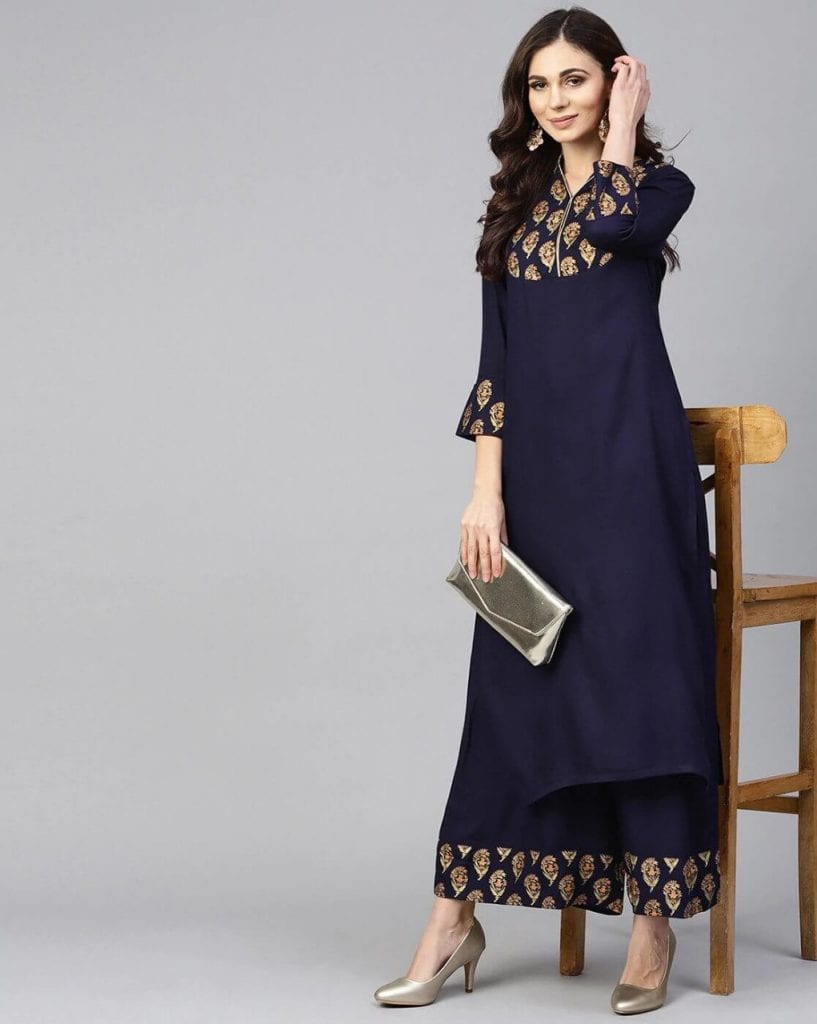 Sometimes you need to keep things simple for your outfit to shine through. A beautiful straight-fitted kurta paired with palazzo pants or a churidar will look super elegant for Rakhi celebrations. You can style this kurta with elegant golden earrings, or keep things cool with a dozen golden bangles on your wrist. Shop for it on Ajio
An Embroidered Maxi Dress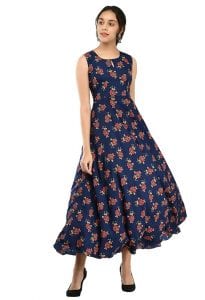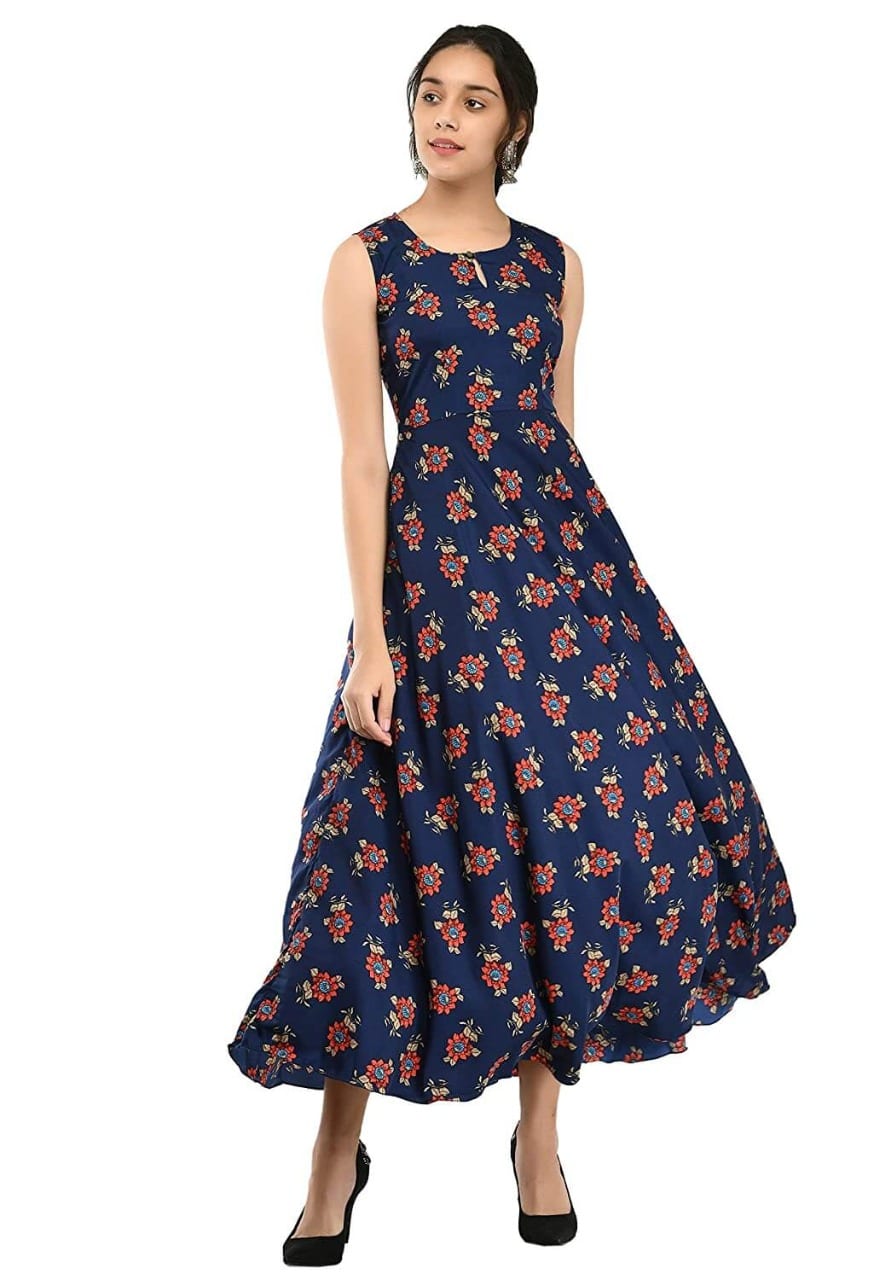 If you want to try something new this season, then invest in an embroidered maxi dress for the festivities. The best thing about a maxi dress is that you don't have to worry about finding matching separates, as the dress is an outfit in itself. All you need are the right accessories to elevate your look. Or maybe a slim belt to add structure or chandelier earrings to draw attention to your face. Shop for it on Amazon
A Stylish Anarkali Set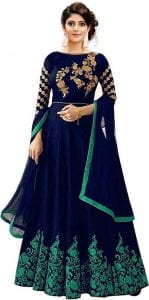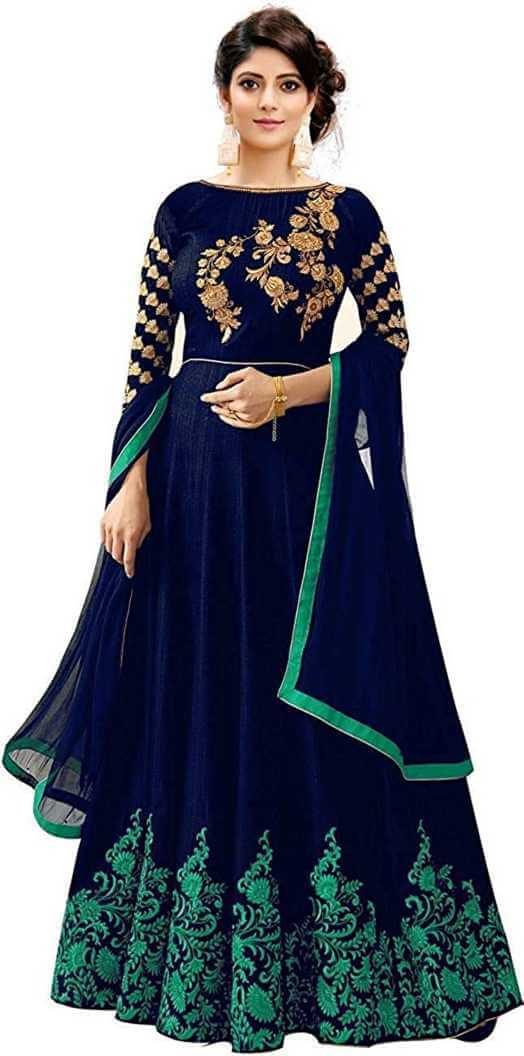 You can also opt for a tonal Anarkali set for Raksha Bandhan 2021. An Anarkali silhouette is a classic outfit option for Indian functions and weddings. We are sure you will have one in your wardrobe, which you can easily repurpose this season. Since we are not steeping into larger gatherings, a simple Anarkali set will definitely make a lasting statement. Shop for it on Amazon
A Pair of Chic Sharara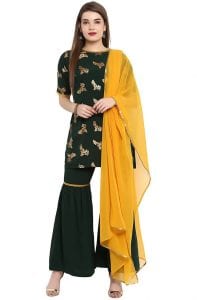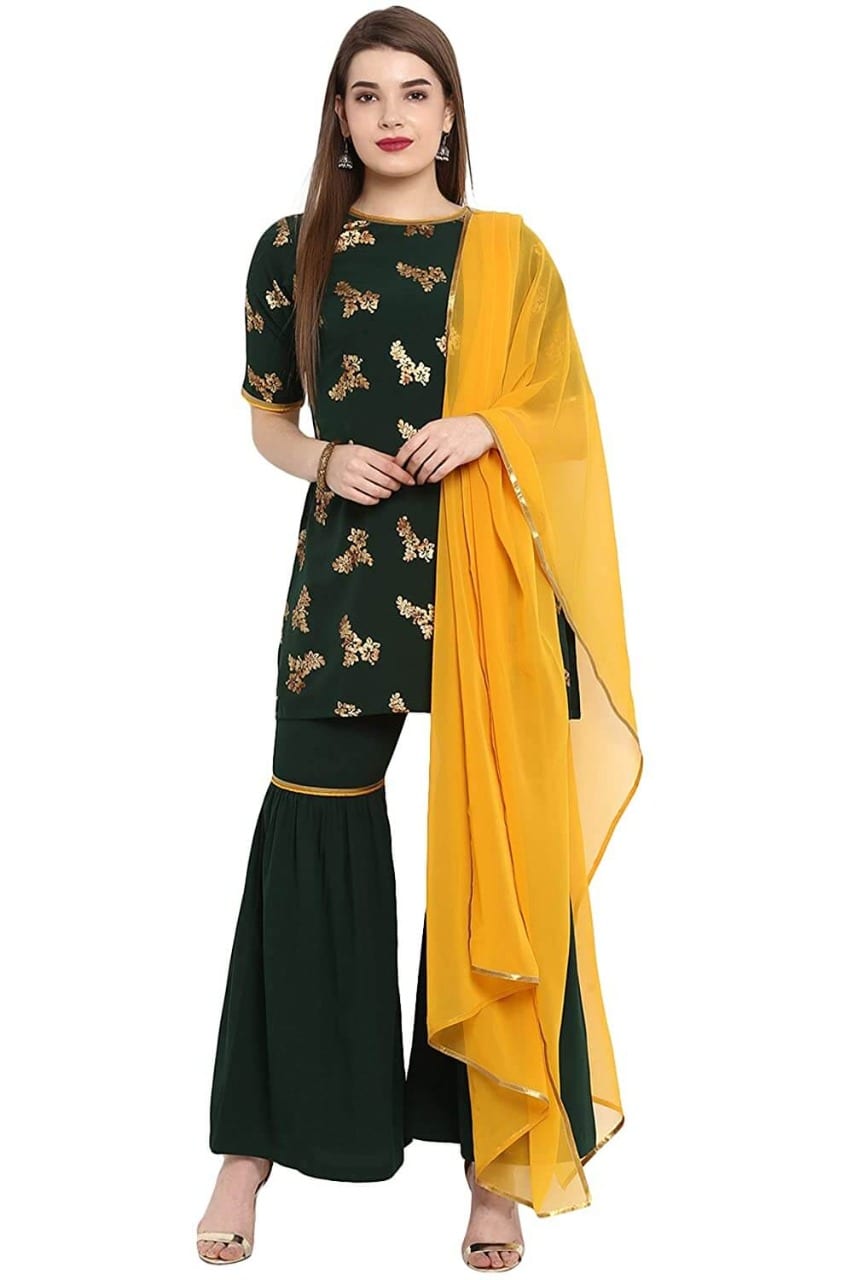 Certainly, there are infinite ways you can style this sharara. Wear it with a crop top and a long jacket for an Indian contemporary look. Also, you can also intimate this short kurta with a skirt type Palazzo. Shop for it on Amazon
A pair of Graceful Dhoti Pants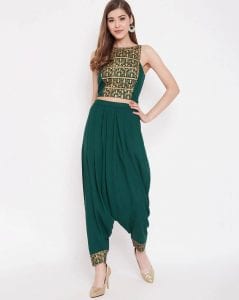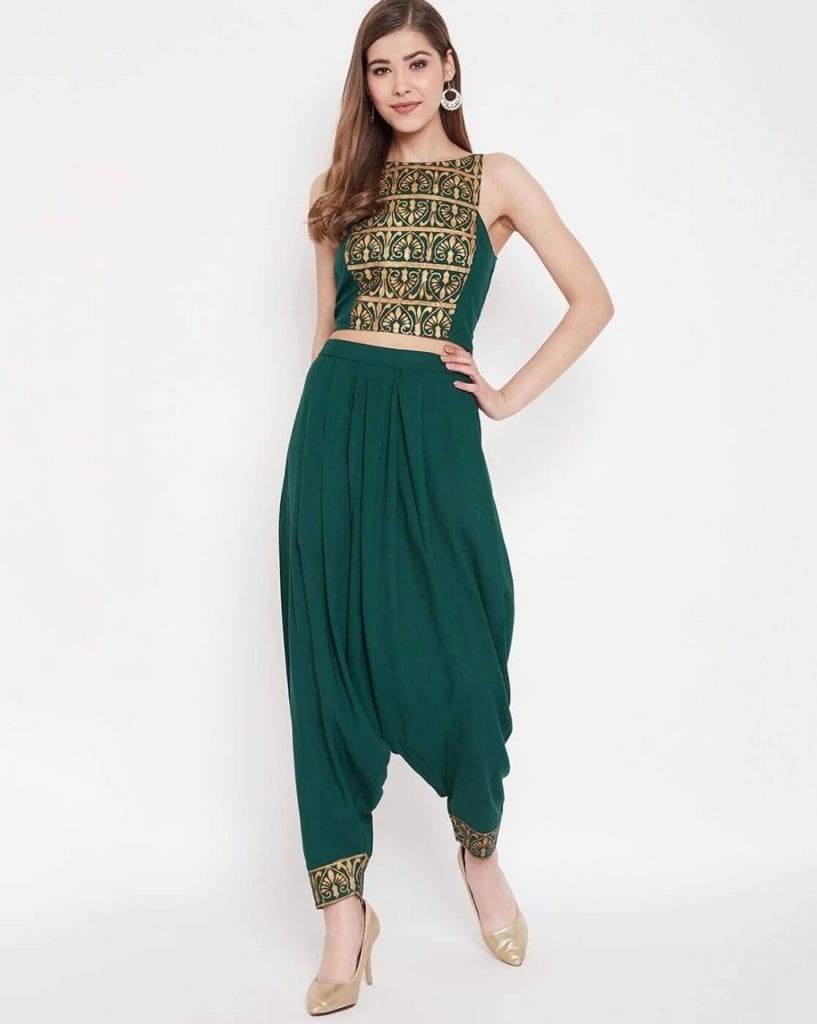 This season, you can also switch things up by wearing a pair of cool dhoti pants. These pants come in a draped silhouette. And these can be easily styled with a cute peplum top or a stylish kurta. Undoubtedly, Dhoti pants are equally comfortable as palazzos but come in interesting styles that will inspire you to dress up for Rakhi 2021. For instance, why not try pairing these dhoti pants with the most exquisite saree in your closet. Shop for it on Ajio
A Sophisticated Lehnga Set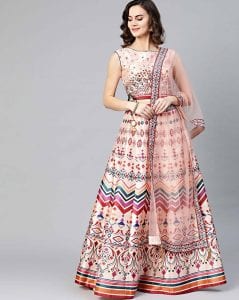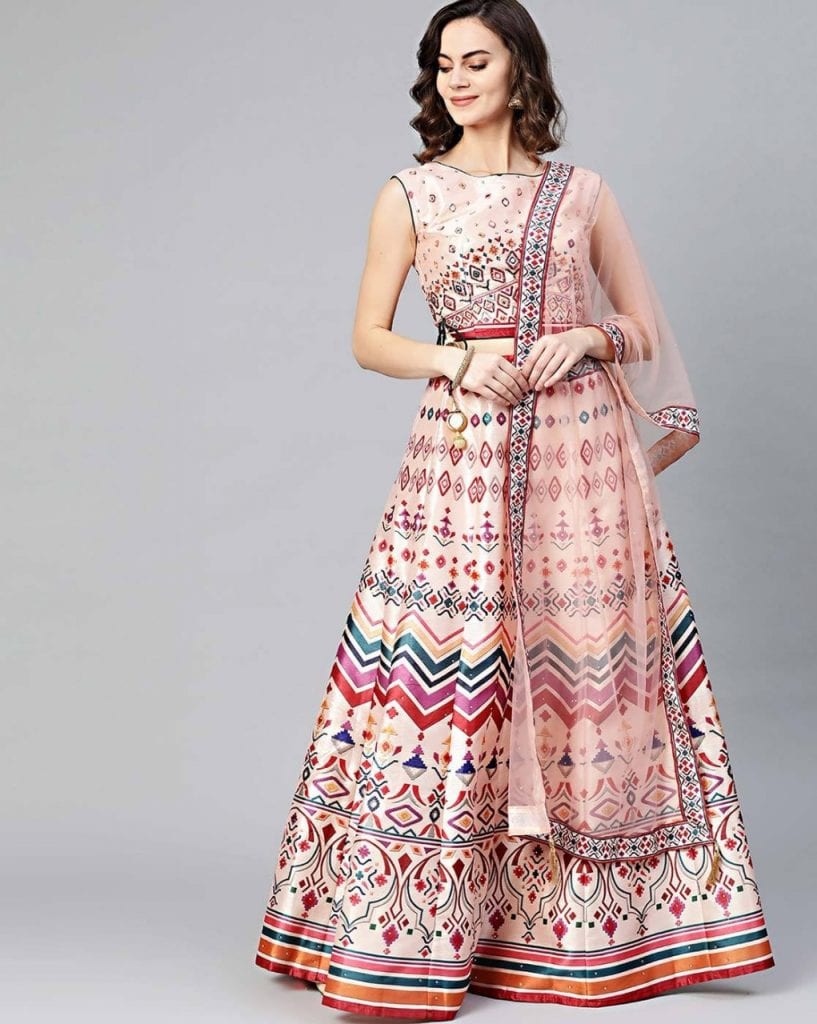 We know that a lehenga can be too extra when it comes to a home celebration. However, you can restyle the lehengas in your cupboard for an effortless Rakhi look. Since this season, we don't have the luxury to go out and shop for new festive outfits, repurposing what you already have in your closet is a great idea. The lehenga that you bought for your friend's or brother's wedding might come in handy at this time. The trick is to style it well. Also, you can change the top for something more simple and charming like a halter top or a sleeveless blouse. Or you can also mix things up by wearing your lehenga skirt with a long jacket on top. Shop for it on Ajio
Lastly, we hope these stylish ideas will help you choose a stunning outfit for the festivities. Let us know in the comment section below about your outfit for Raksha Bandhan 2021.