"Why do you take so long to get ready?!" A question asked by husbands/boyfriends, around the globe, and across the generations! Little do they know about our instant change in dressing plan, because we suddenly found that long lost silver earring lying at the bottom of the box, when we were actually trying to retrieve the matching necklace from a bunch of entangled ones!

Not to worry anymore because here are some simple and affordable storage ideas that take 1-time effort for a long-lasting solution to your jumbled jewellery.
Earrings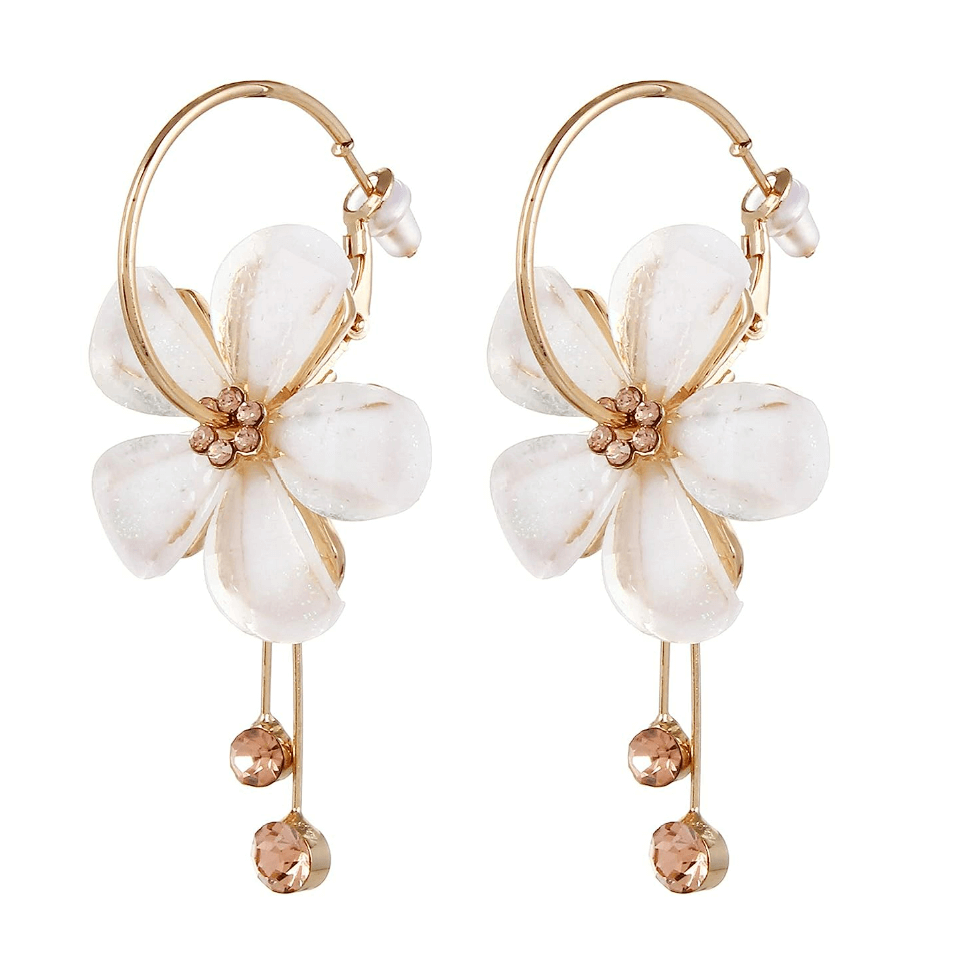 A simple plastic box with small partitions to separate each pair of earrings. This one below can accommodate 30 pairs. Also, the partitions are adjustable so one can make space for bigger earrings!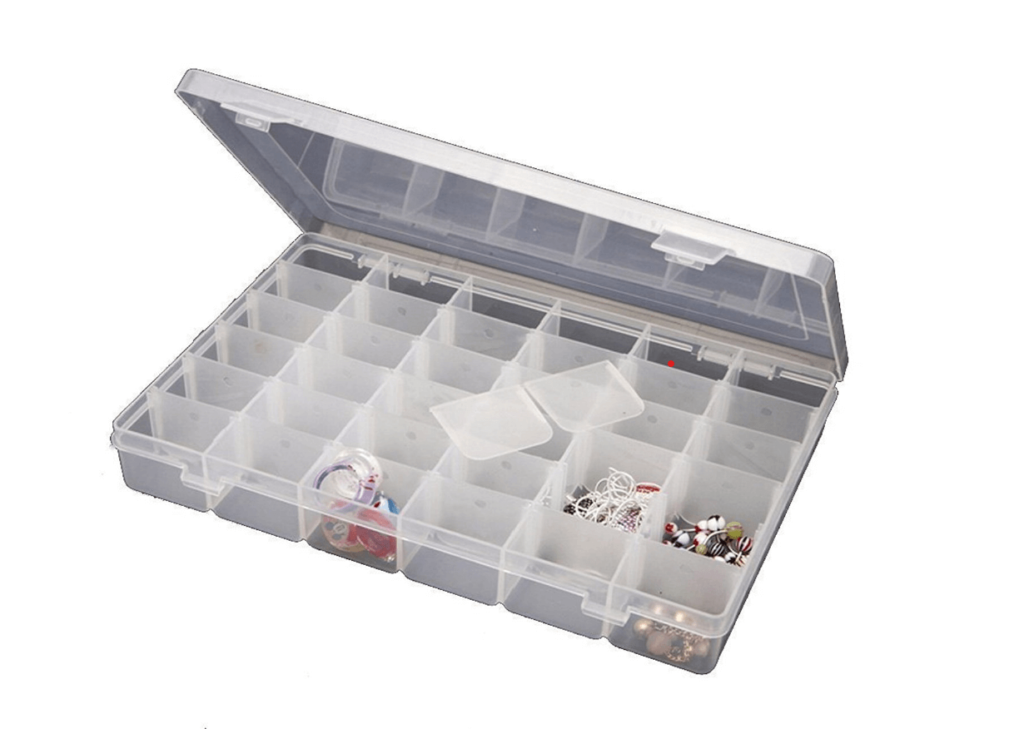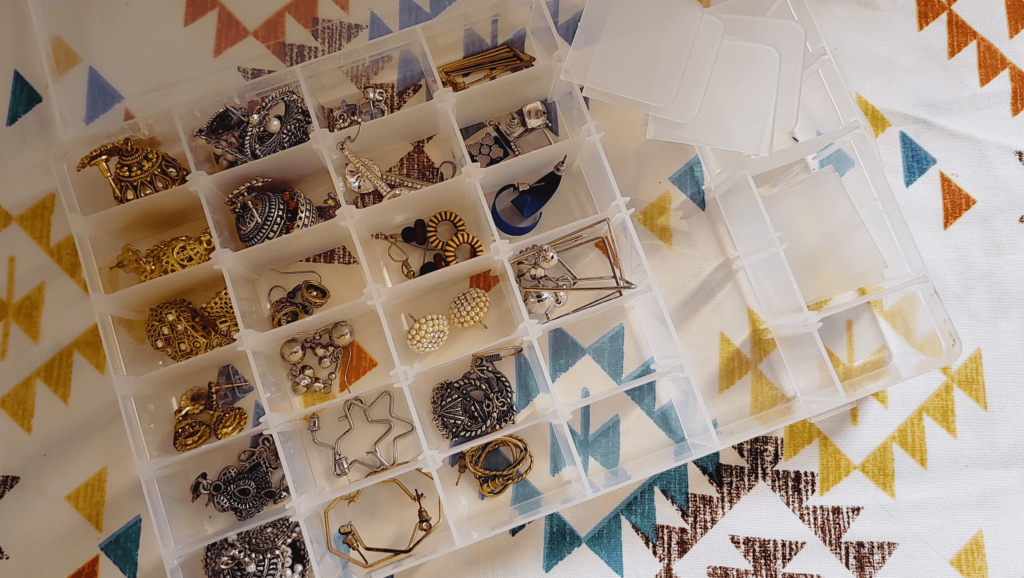 We are definitely not traveling carrying all the pairs. We can carry the chosen ones and use a small travel earring storage box. Though small still can hold 12 pairs! Not bad huh! Buy it!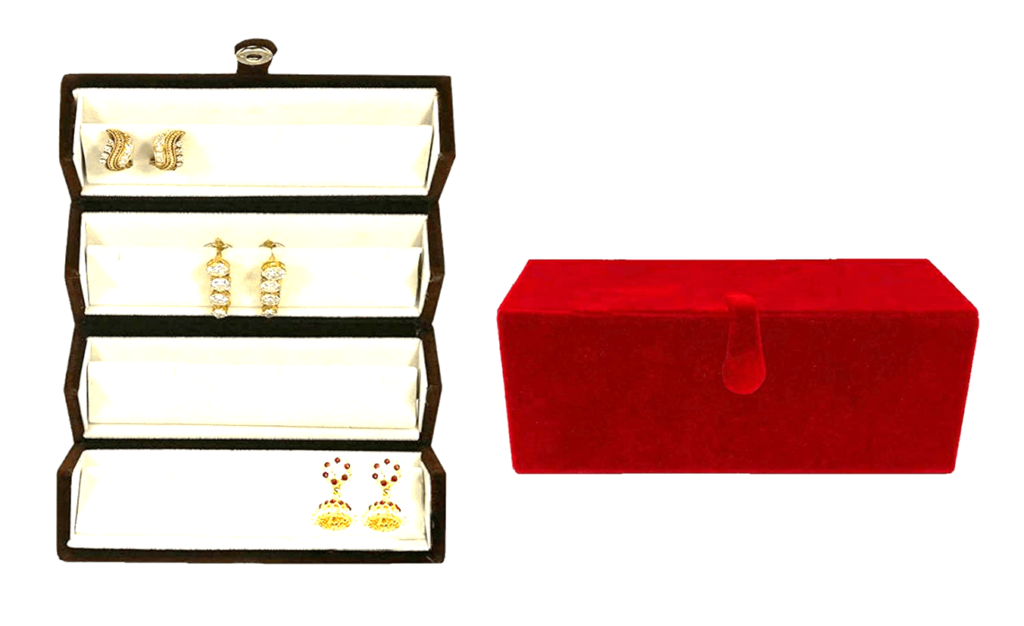 Bangles and bracelets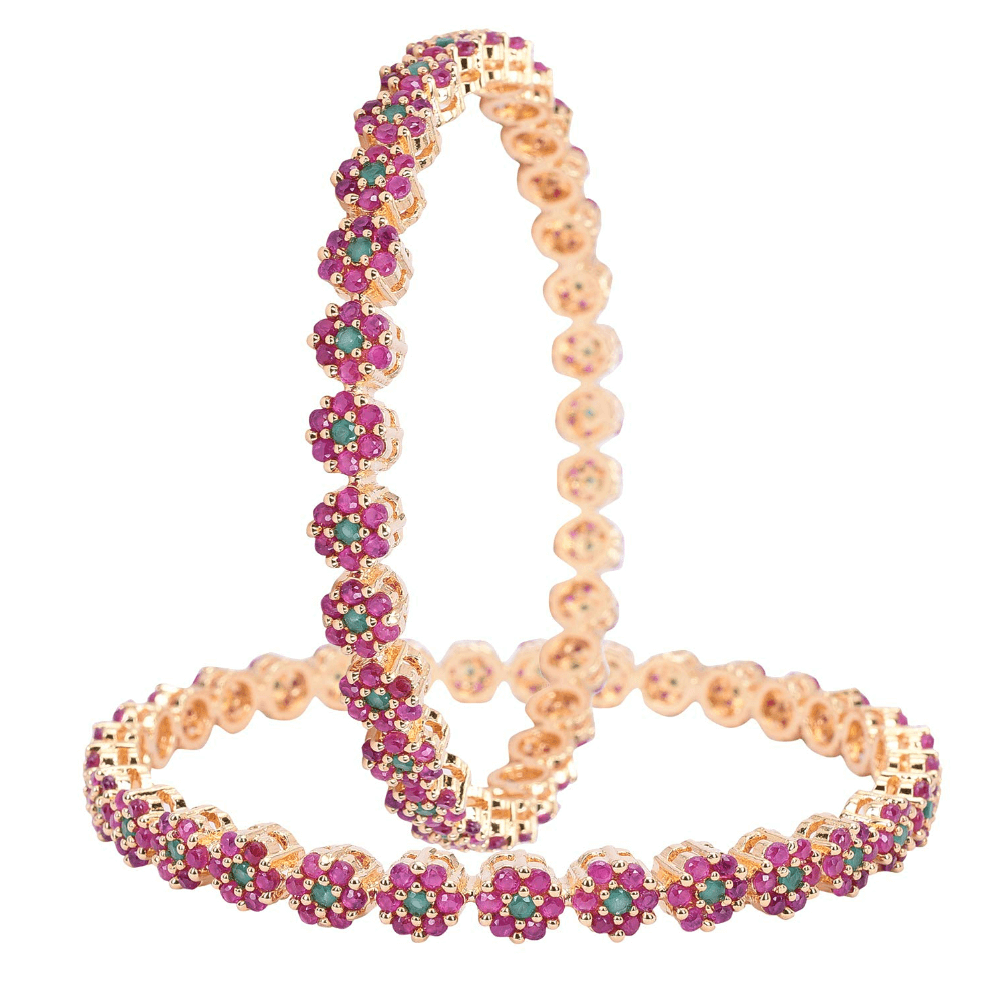 Although there are many types of bangle boxes – velvet, wooden, laminated, etc, I personally prefer simple PVC transparent ones. This one is very convenient to store and use the bangles easily. Though very plain, looks beautiful when bangles are in it.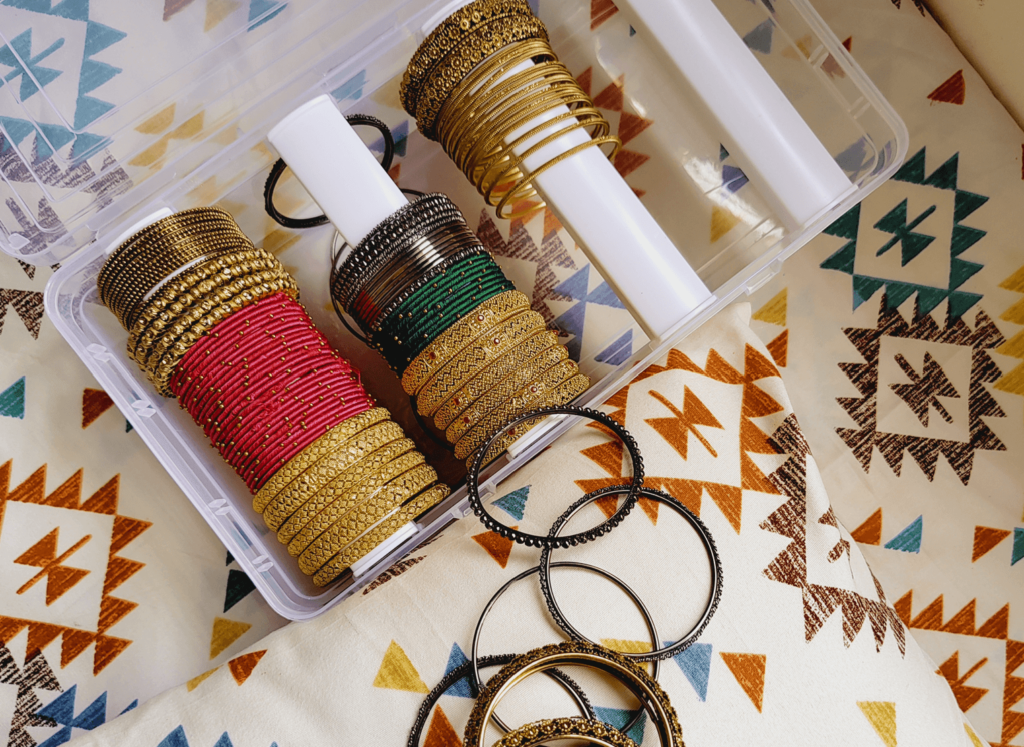 Or if you love velvet and a nice look, go for the transparent window design, so if there is more than 1 box (we Indian girls need a separate set of bangles for every dress.. duh.. ) we can know by the look which we want to open.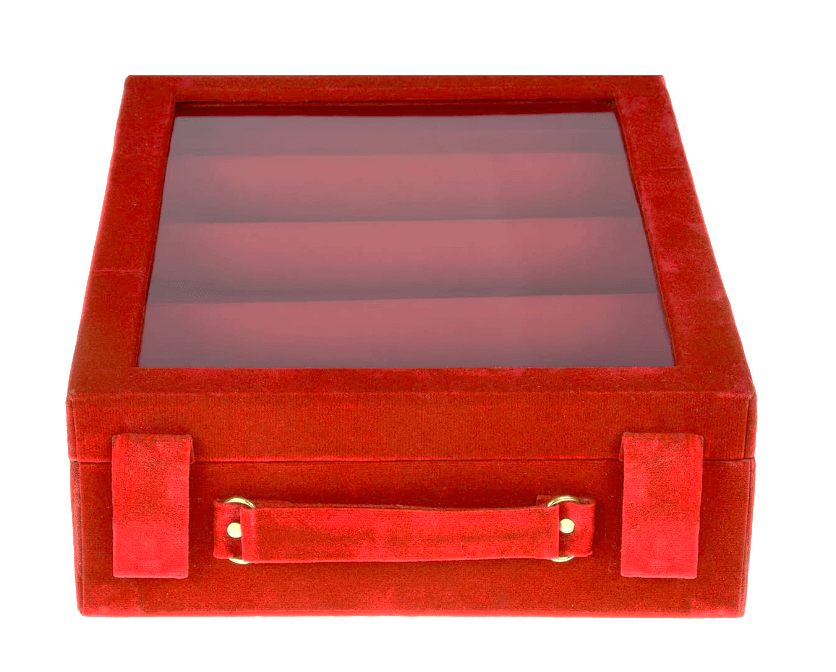 Necklaces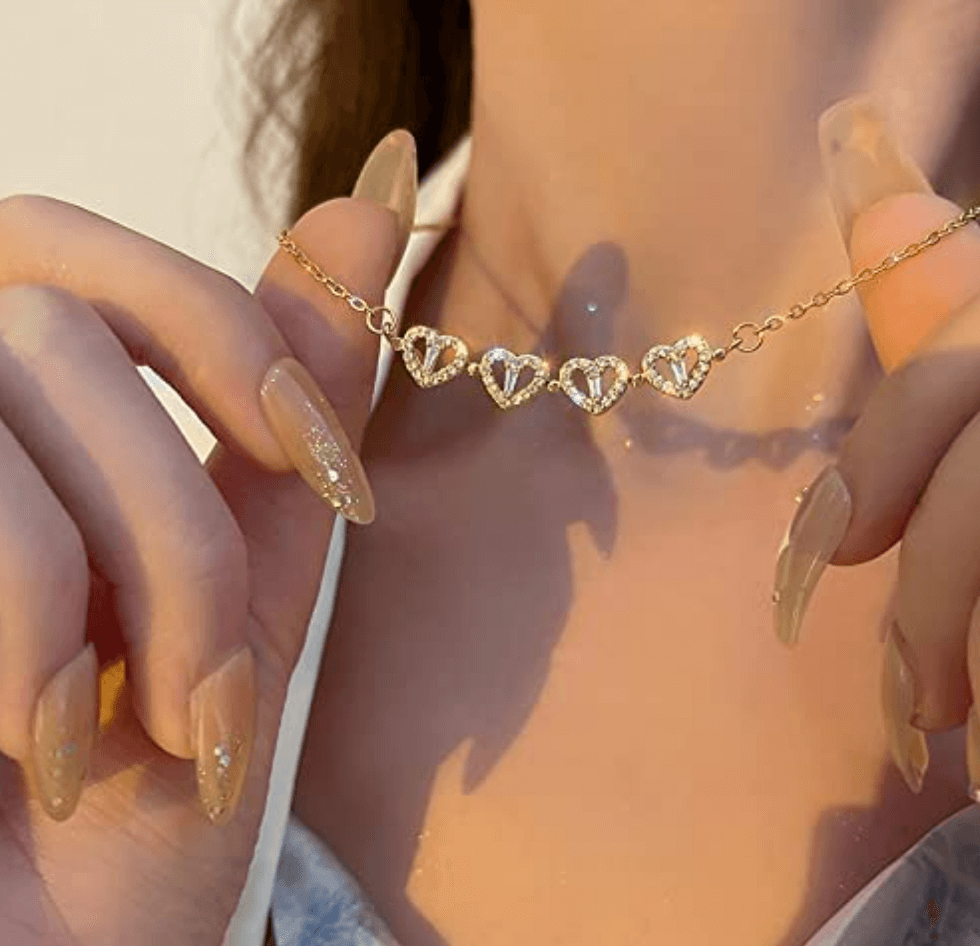 Storing necklaces always becomes very messy. There is literally No better way to store these. Or is there? Usually, the laminated cloth pouches are not sturdy and look messy. But this one is useful for necklace and chain storage as it has multiple separate small pouches. So, we can keep the bigger traditional necklaces separately in those (along with their earring set as well) and casual chain necklaces can be kept using generally used small zip lock pouches. All in one box and no tangling!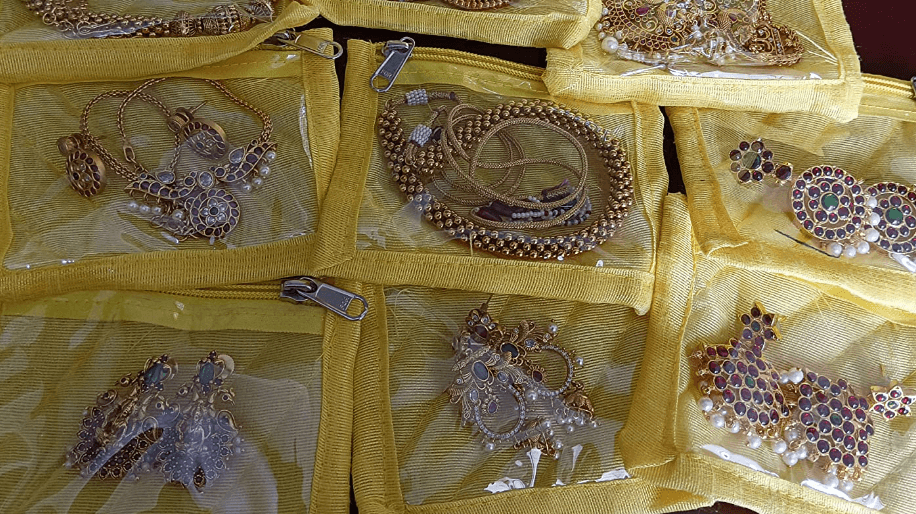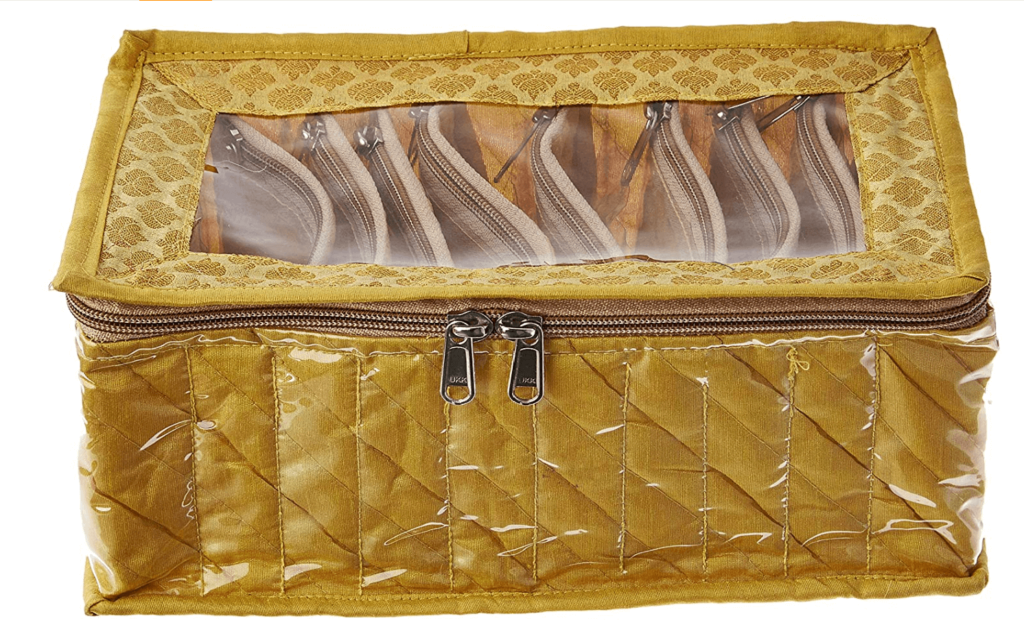 Other Assorted items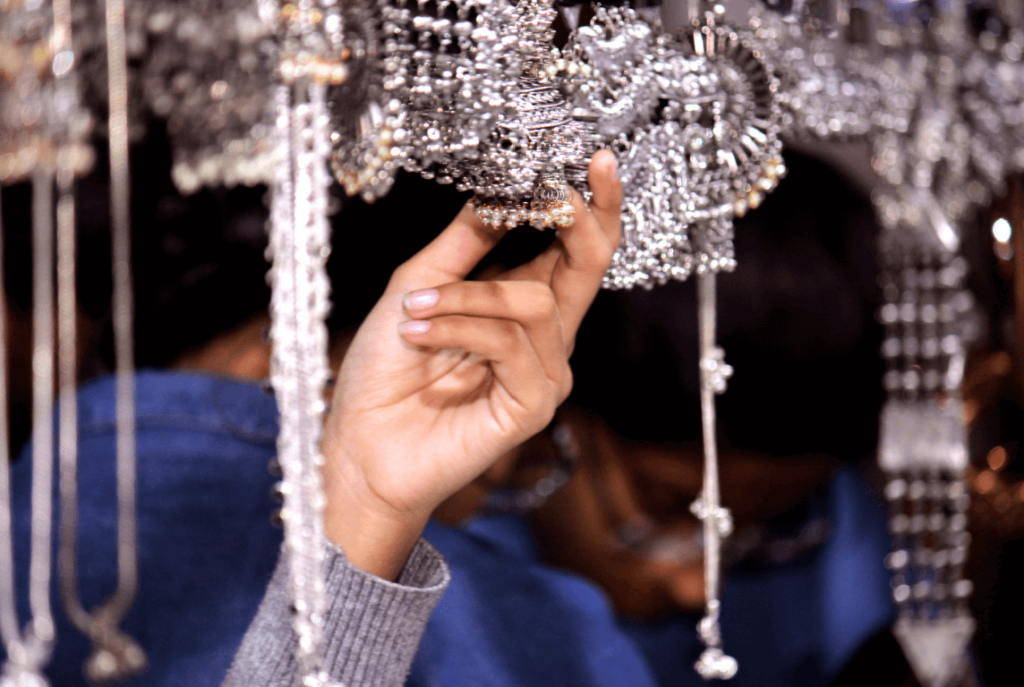 Other remaining items that we might not have in bulk like rings, mang tikas, nose rings, paayal, etc. might not need separate chests. But they all sure need separate spaces. Below is a beautiful box that could have all this stuff.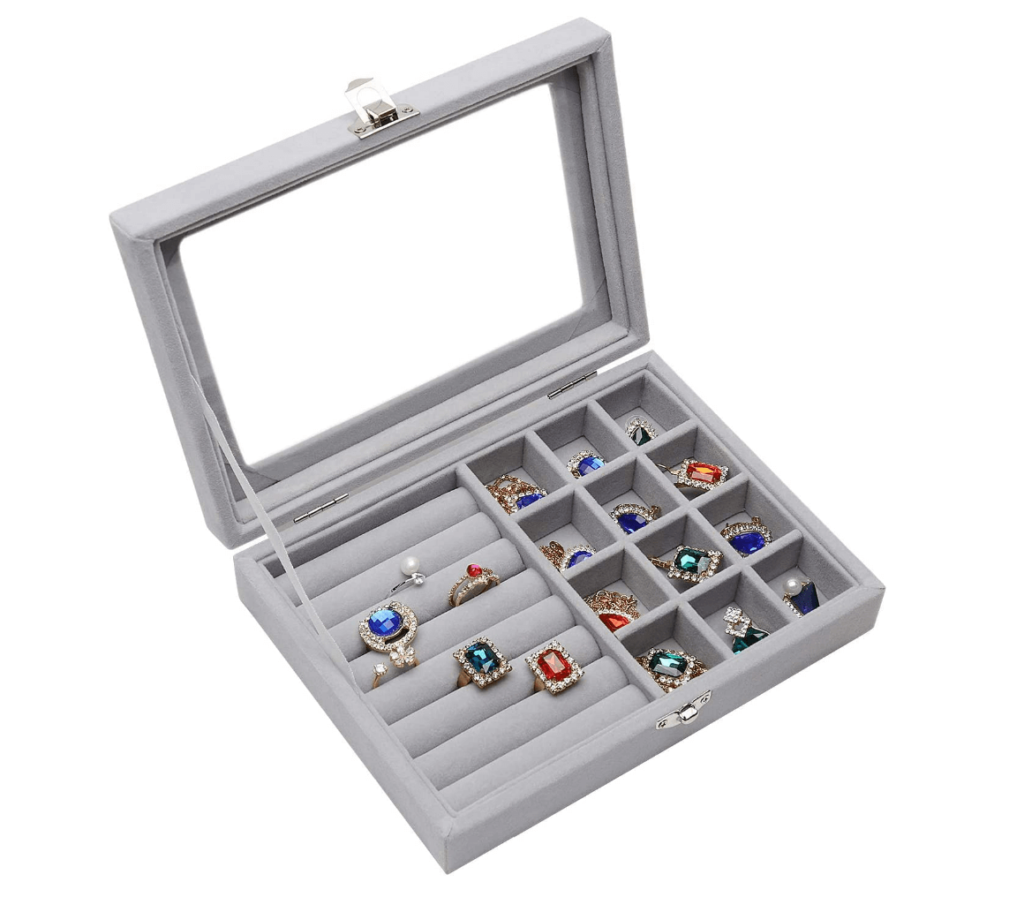 Or a simple plastic one, where a big box has little ones inside. In this, sets of 4 are connected. Meaning, total there are 28 of them, but we can just carry a line of 4 while traveling!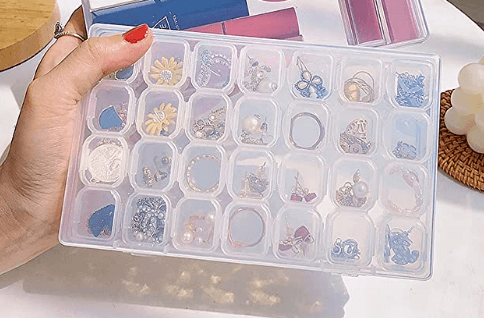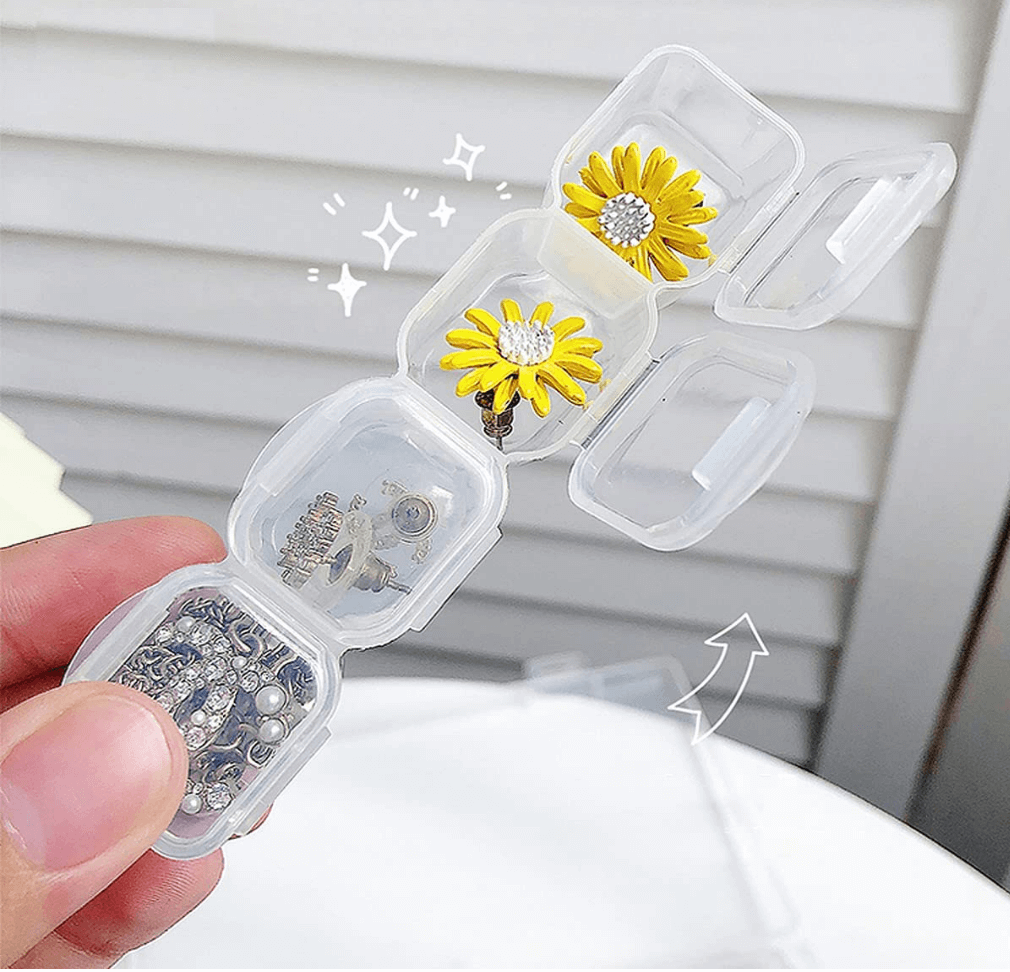 All in one for short trips
And lastly, a little cute one that can contain 2 to 3 chains, earrings, rings, and bracelets. This especially can be useful for a week of vacation or short business trips!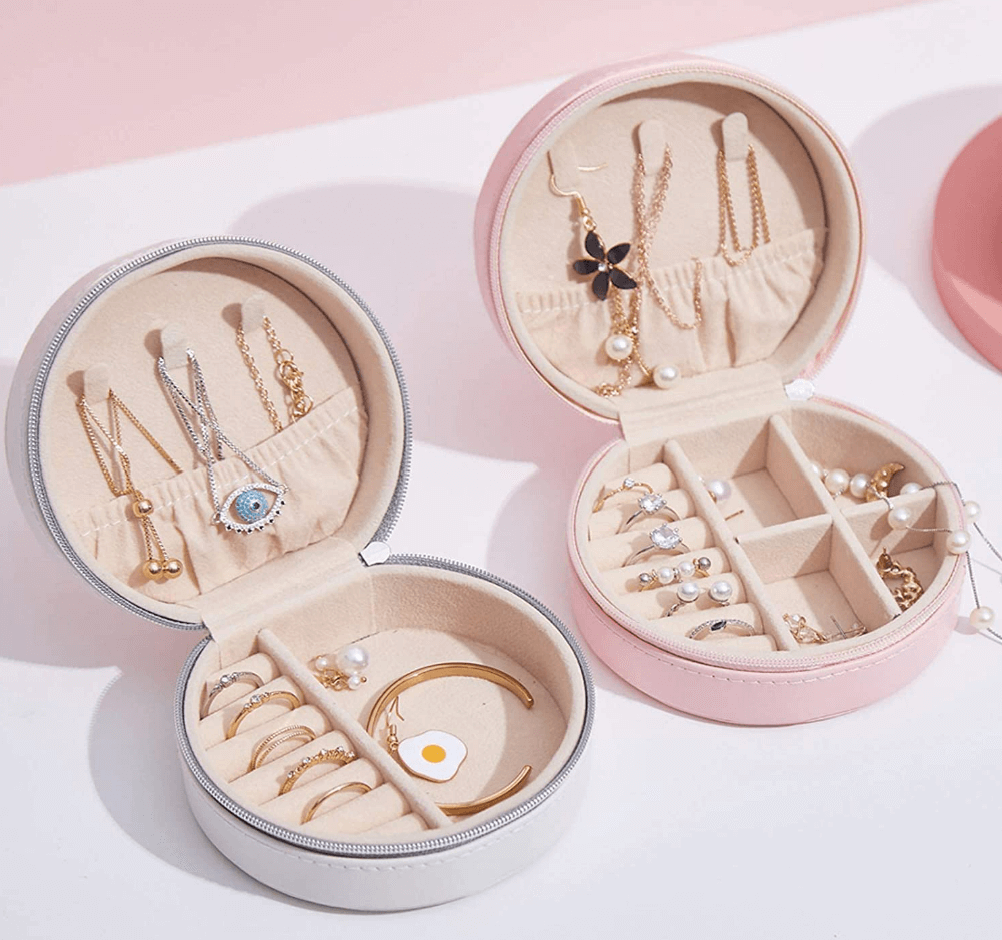 The above jewellery storage ideas will surely save you time while getting ready.
P.S.: Doesn't mean that we'll be done in 5 min though…Sorry guys, but all efforts to hear one "Gorgeous" from you…😉