Raksha Bandhan, the word itself contains the whole gist of the festival. It literally translates to 'the bond of care and protection'. Raksha Bandhan is celebrated on the last day of the Hindu lunar calendar month of Shravana, which this year is falling on 22nd August 2021. On this day, Sisters ties Rakhi to the right hand of their brothers, which is a bond of trust and obligation, in return sisters get gifts or money from brothers. In earlier days, Rakhi was used to be a Yellow-Red colour thread (Mauli) but these days sisters like to be creative with their rakhi. So, they generally start looking a month before to find the most beautiful rakhi designs for their brother.
So, before buying look at these top rakhi designs for Raksha Bandhan your brother will love and celebrate this occasion to make memories for a lifetime.
Designer Rakhi Design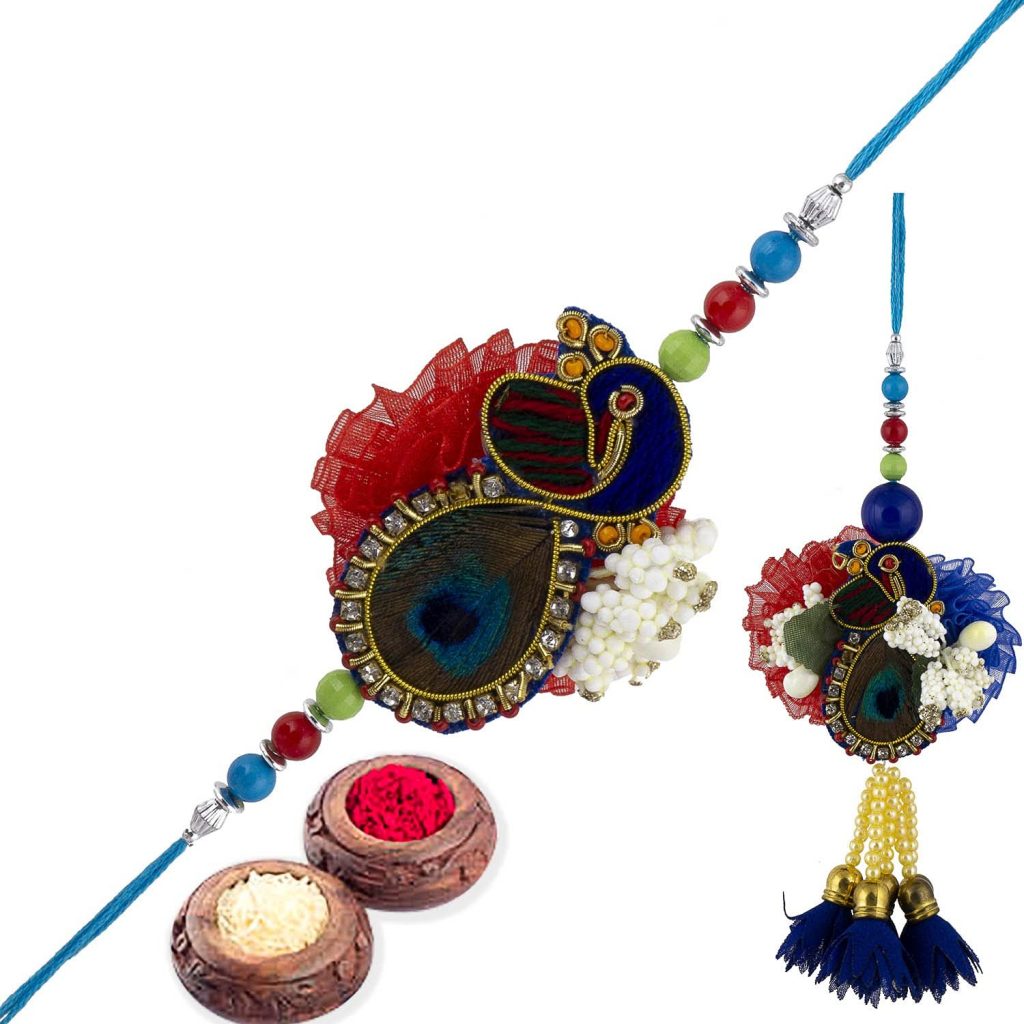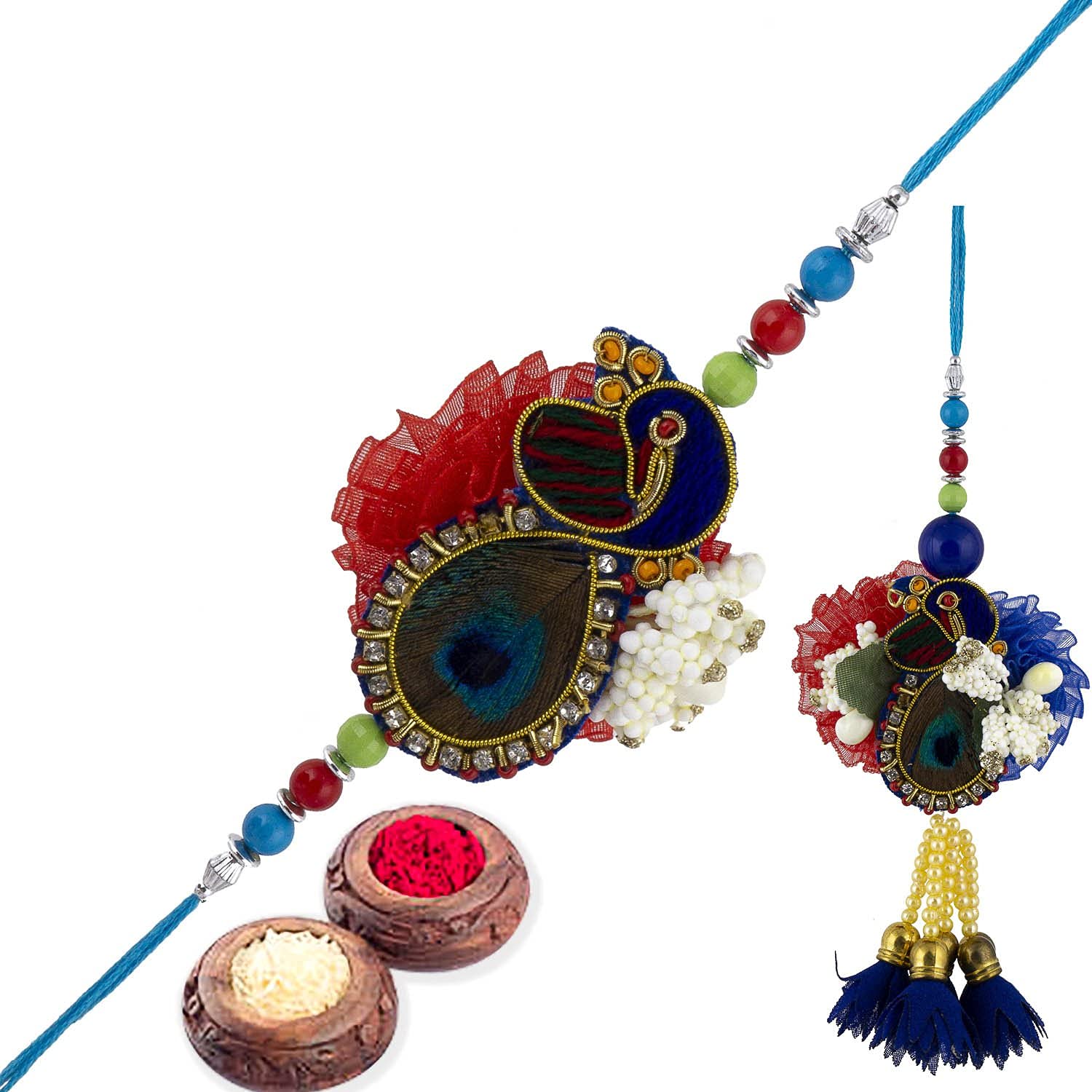 Undoubtedly, this is the most loved rakhi every year. Beautifully crafted with a combination of pearls, American diamonds and a peacock feather in the centre. However, every element in it is complementing each other and enhancing the beauty of the rakhi. Furthermore, the peacock feather in the centre accentuating the elegance and making it look royal. No doubt your brother will love this rakhi designs. Look for it Amazon
Kundan Rakhi Design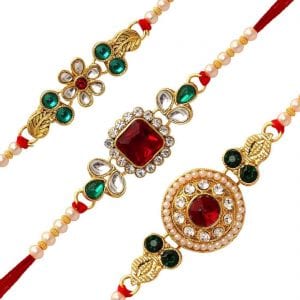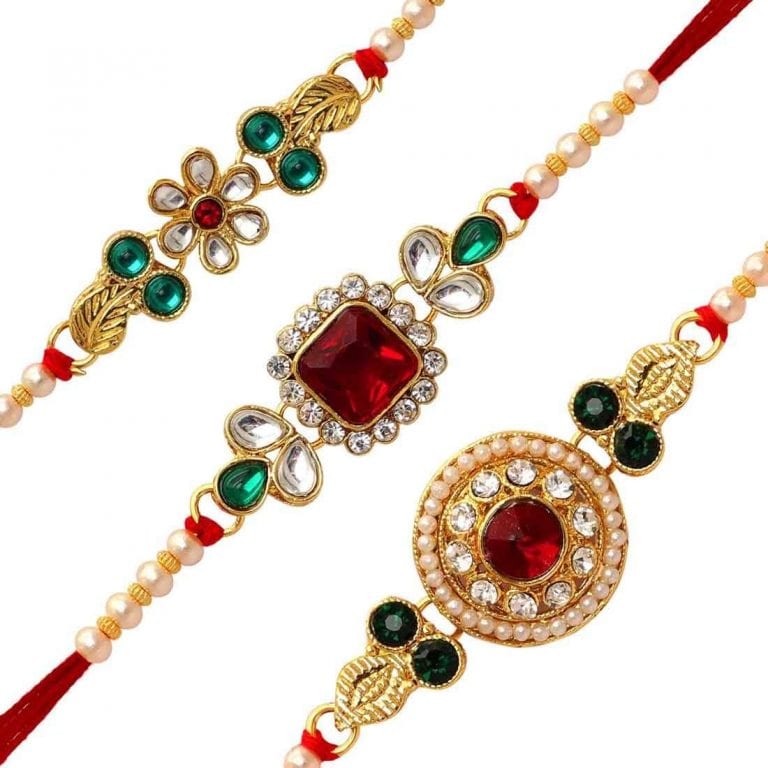 If your brother has ever praised your Kundand set or he has an inclination towards Kundan. Then, this is your rakhi for Rakshan Bandhan 2021. Kundan is a form of jewellery making, involving a gem set with gold foil between the stone and its mount. Kundan work has been added in rakhi to make it look majestic. Look for it on Amazon
Kids Rakhi Design
This one is special. Adding love and care for your younger brother. Certainly, showing your affection towards him by tying a rakhi of his favourite cartoon character or superhero. Chota bheem, Motu Patlu, shin chan are to name a few which can be bought. Consequently, I am sure he will be tying rakhi all day and showing off the love of her sister. Look for them on IGP
Bhaiya Bhabi Rakhi Design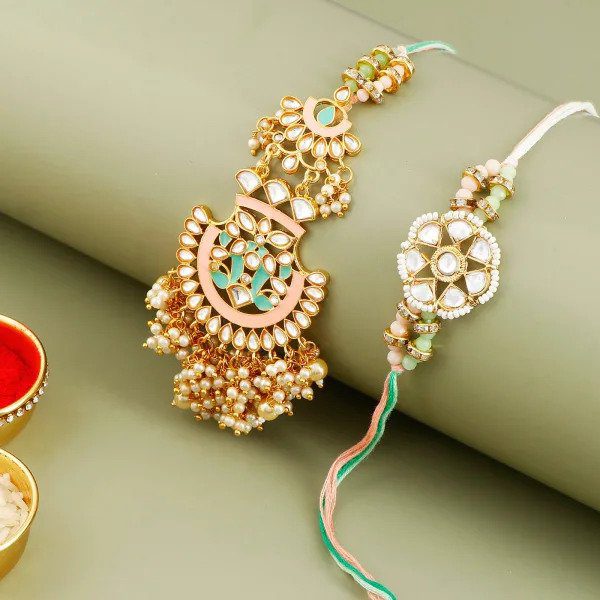 Is your Bhaia married? Bhaia Bhabi a twining fan?
If yes, get the same rakhi designs for them. Rakhi for brother and Lumba for bhabi. And make their Raksha Bandhan memorable making twining in rakhi as well. The exquisite yet simple rakhi is made with a combination of stone on gold foil. I have chosen plain colours so that, centrepiece gets all the attraction. Look for it on IGP
Personalised Rakhi Design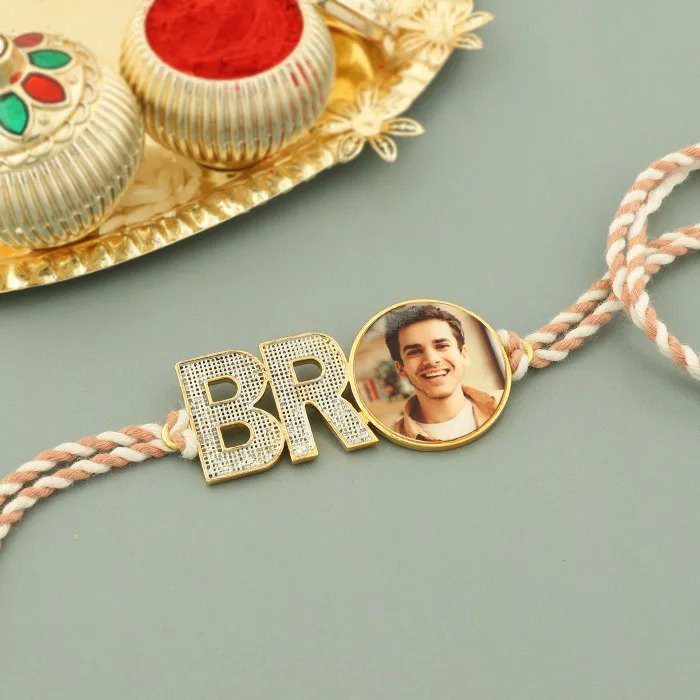 Is your brother likes things personalized for him?
Anything personalised always makes a special place in the heart. So, you can get him a personalised rakhi. Above all, personalising rakhi designs gives your rakhi an extra edge over other rakhis. There is a variety of option to chose from, either writing his name or placing his photo on rakhi. Also, you can place a cute picture of your brother and yourself. Look for it on IGP
Devotional Rakhi Design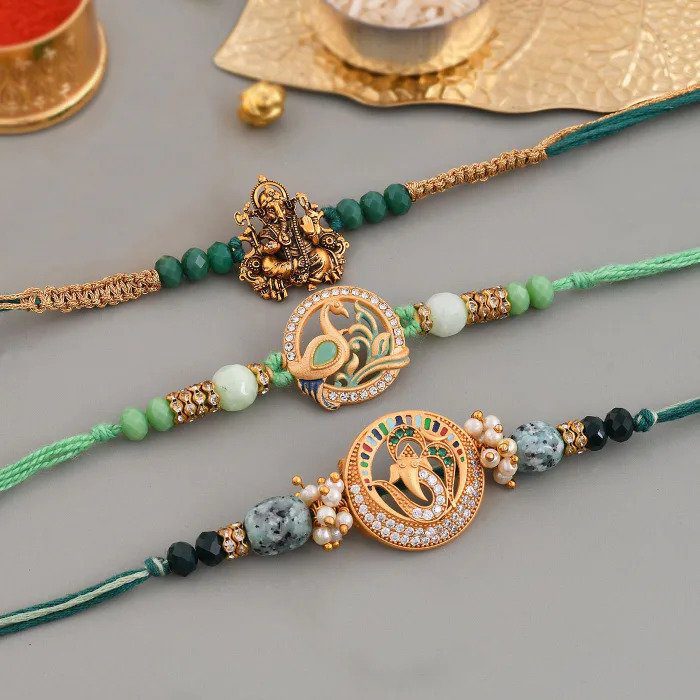 You know that your brother is a spiritual man. Then going with a devotional rakhi is the best option. As it will add up to the religious factor of the festival and I am sure your mother would be happy too. Furthermore, having devotional rakhi designs close to your brother would surely protect him from evil eyes. You can choose a religious symbol or gods as per your brother's inclination towards god. Look for it on IGP
Bracelet Rakhi Design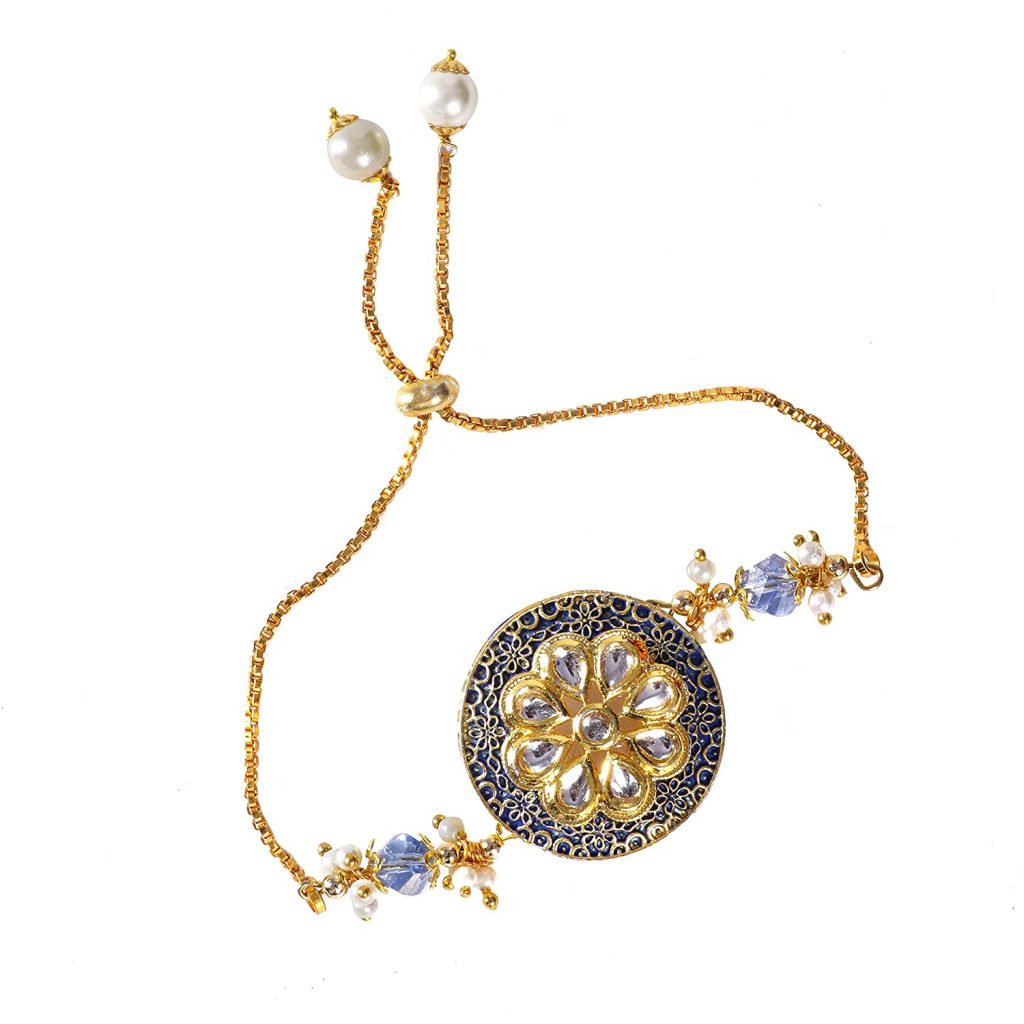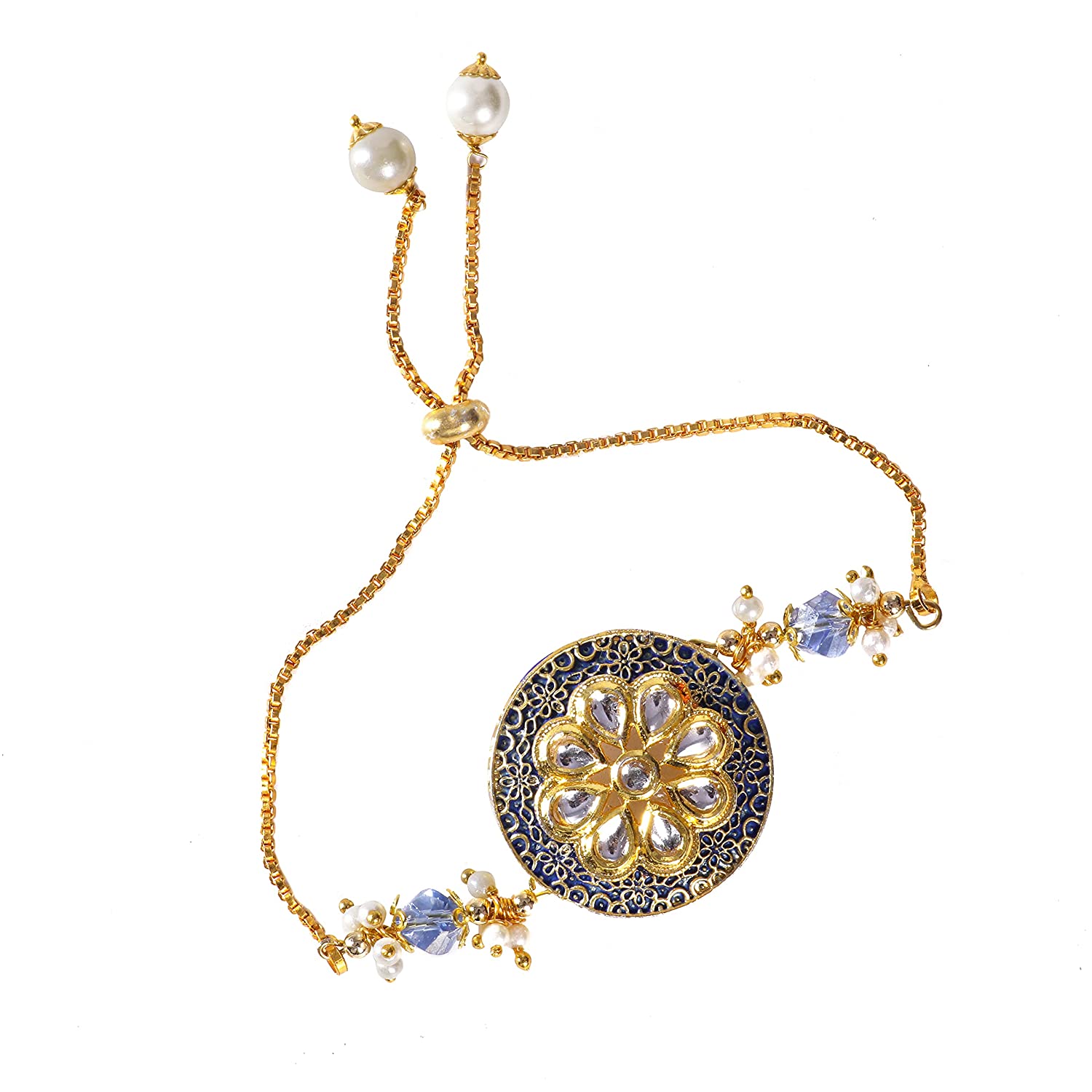 Is your brother tired of wearing the same rakhi every year? Then, give him this stylish and elegant rakhi. This will make him stand out and you will see the love in his eyes for you. Also, this rakhi is embellished with stones mounted on gold plated metal which makes it royal. Look for it on Amazon
Pearl Rakhi Design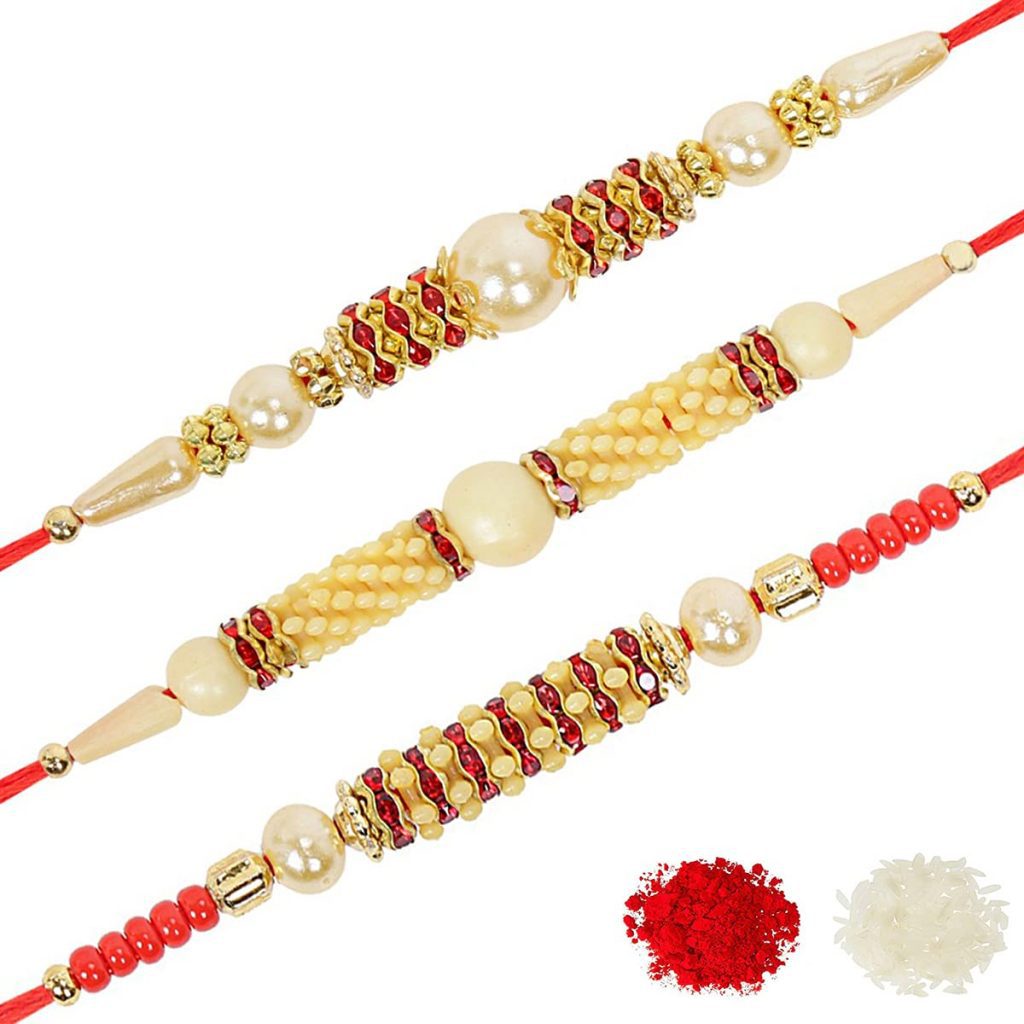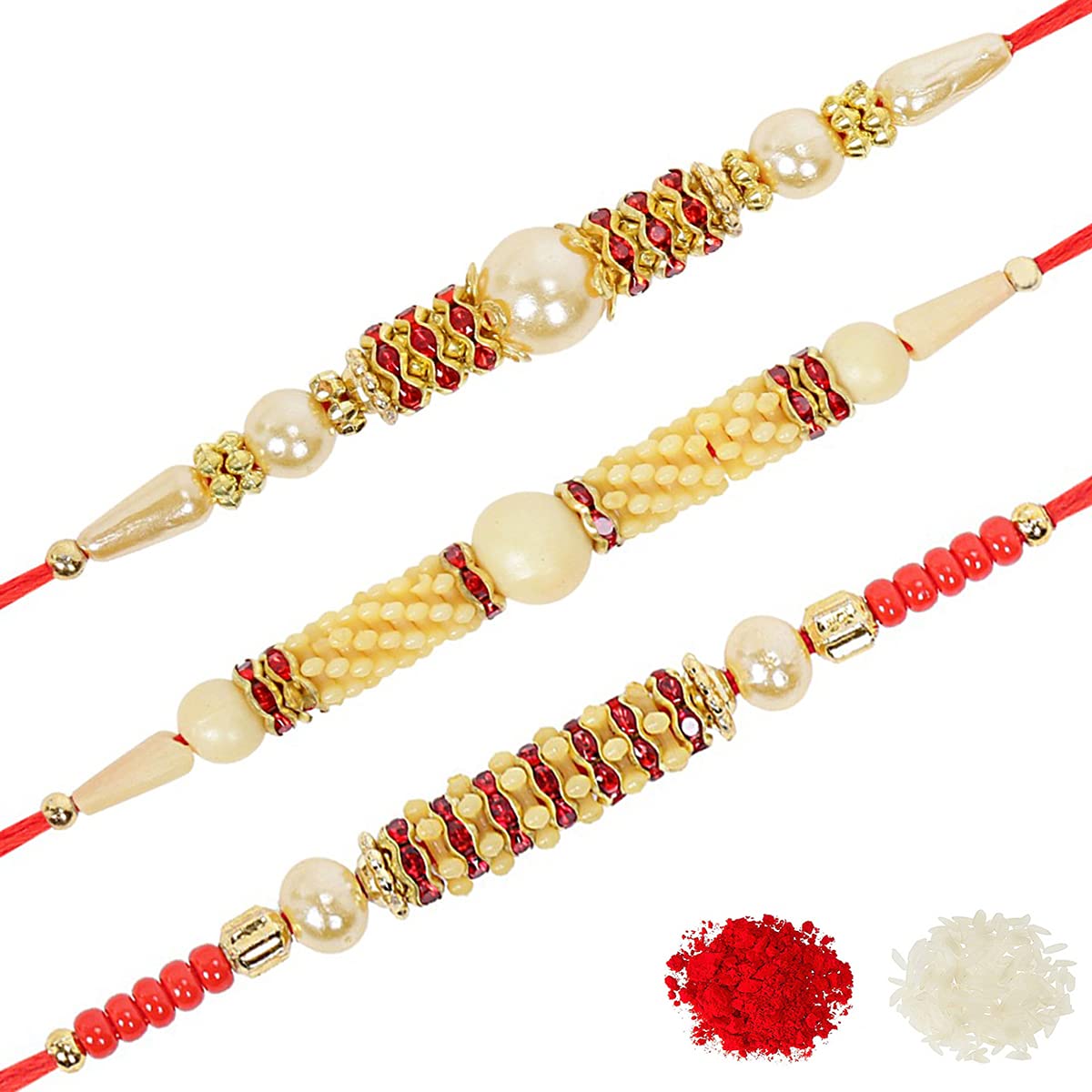 Pearl rakhi is a combination of either a single pearl or different coloured pearls. A pearl accentuates the power of the moon, which is a symbol of love, a family-oriented person. So, be the pearl of your brother's eye and give him the pearl rakhi. Look for it on Amazon
Silver Rakhi Design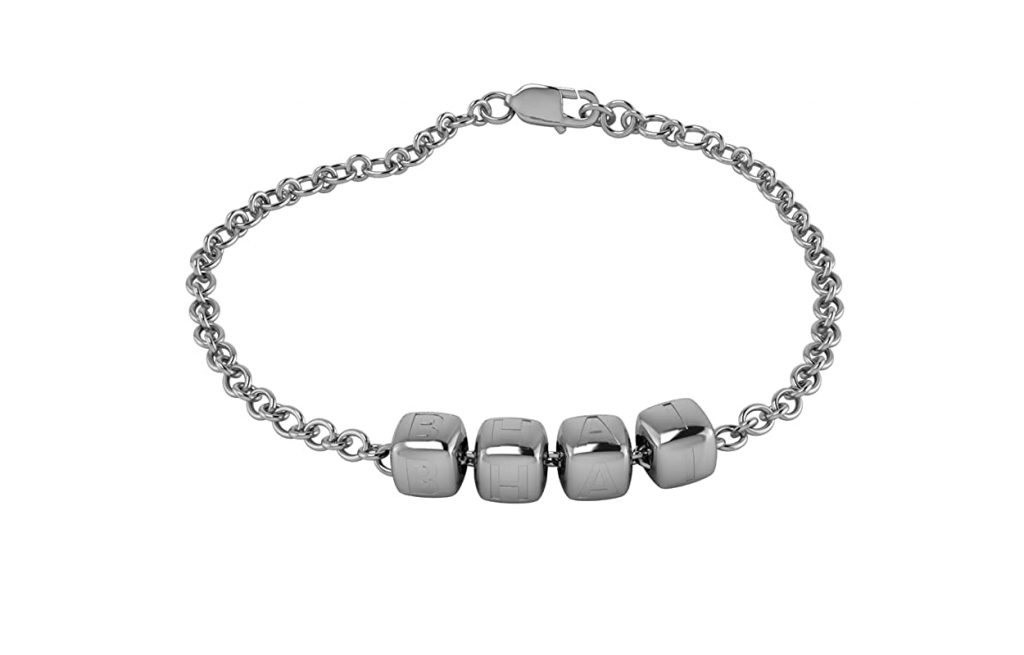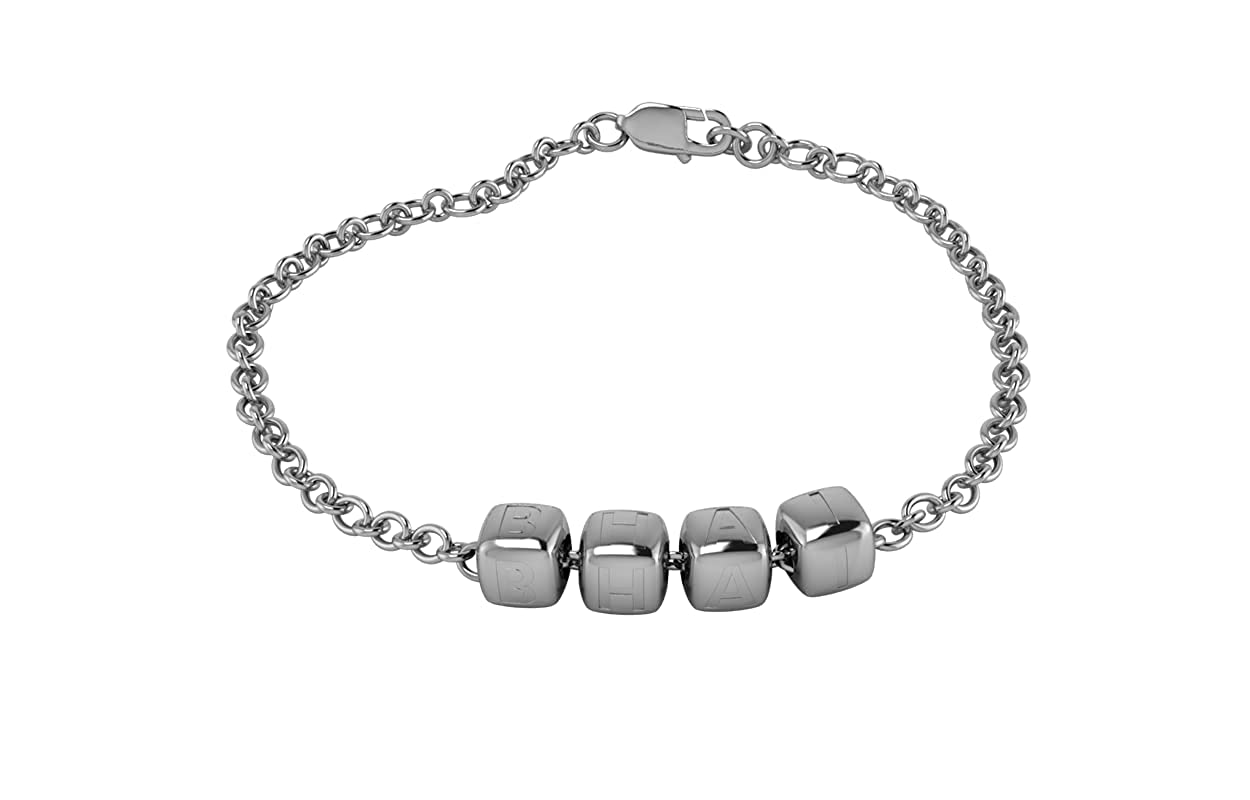 Let's not just give rakhi this year, let's give him a silvery affair of brother-sister duo love with silver rakhi. Certainly, silver rakhi is made up of complete silver and with silver bhai cubes as a centrepiece. Therefore, this rakhi would be preserved for years to come. Also, you can easily get it online or you can contact a local silversmith for your custom design. Look for it on Amazon
Gold Rakhi Design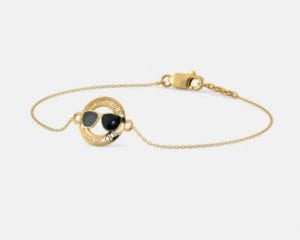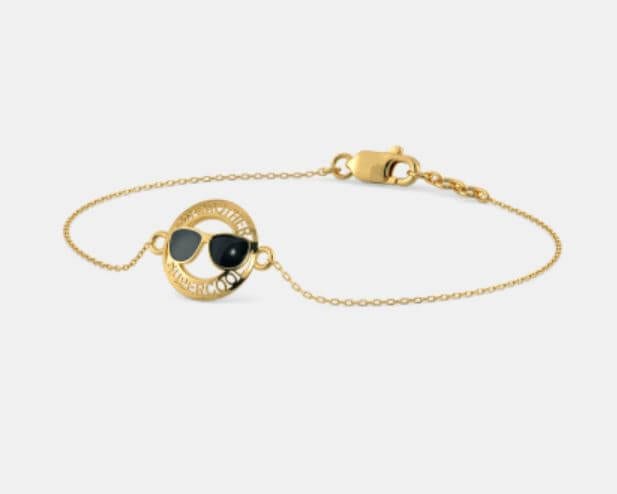 Do you want to give your brother a surprise of the year? Then, give him gold rakhi this Raksha Bandhan. Although I know it would be expensive, however, it won't be worth more than your brother's happiness. Also, he would be wearing even after Raksha Bandhan is long gone. Most importantly, this golden thread of love and emotion would stay with him forever. So, go ahead and mark your immeasurable love for your brother. Look for it on BlueStone
I am sure you must have selected rakhi designs for your brother. Now comes the rakhi gifts for brother.
Final words
Indeed, the love bond between brothers and sisters doesn't depend on any materialistic things. So, it can be defined even with a single thread of Mauli which has been tied with trust and love on your brother's wrist. However, all the different rakhis above are just to make the festival livelier and memorable. So, no matter which design you will tie on his wrist, the love and care between you two will never dwindle.
Lastly, Team OurHomeStory wishes everyone a happy Raksha Bandhan 2021.