Are you looking for some DIY wall décor ideas?? Don't worry we got you covered, no matter what your taste is, from minimalist to bold statements, we have plenty of ideas to give those bare, naked walls a life, to make them rejuvenated in just a flash.
Add Scribble Art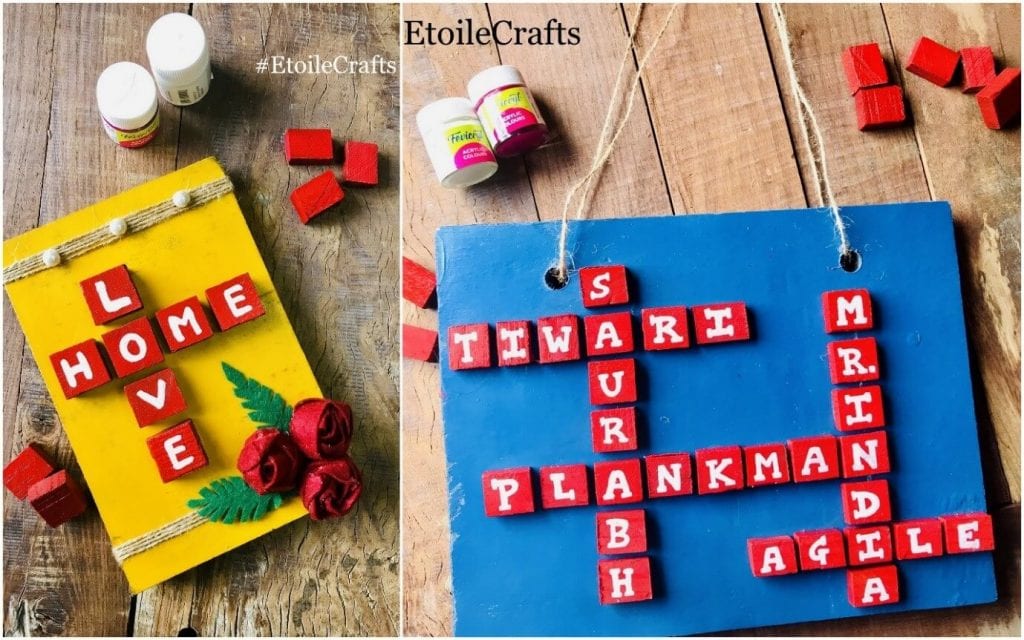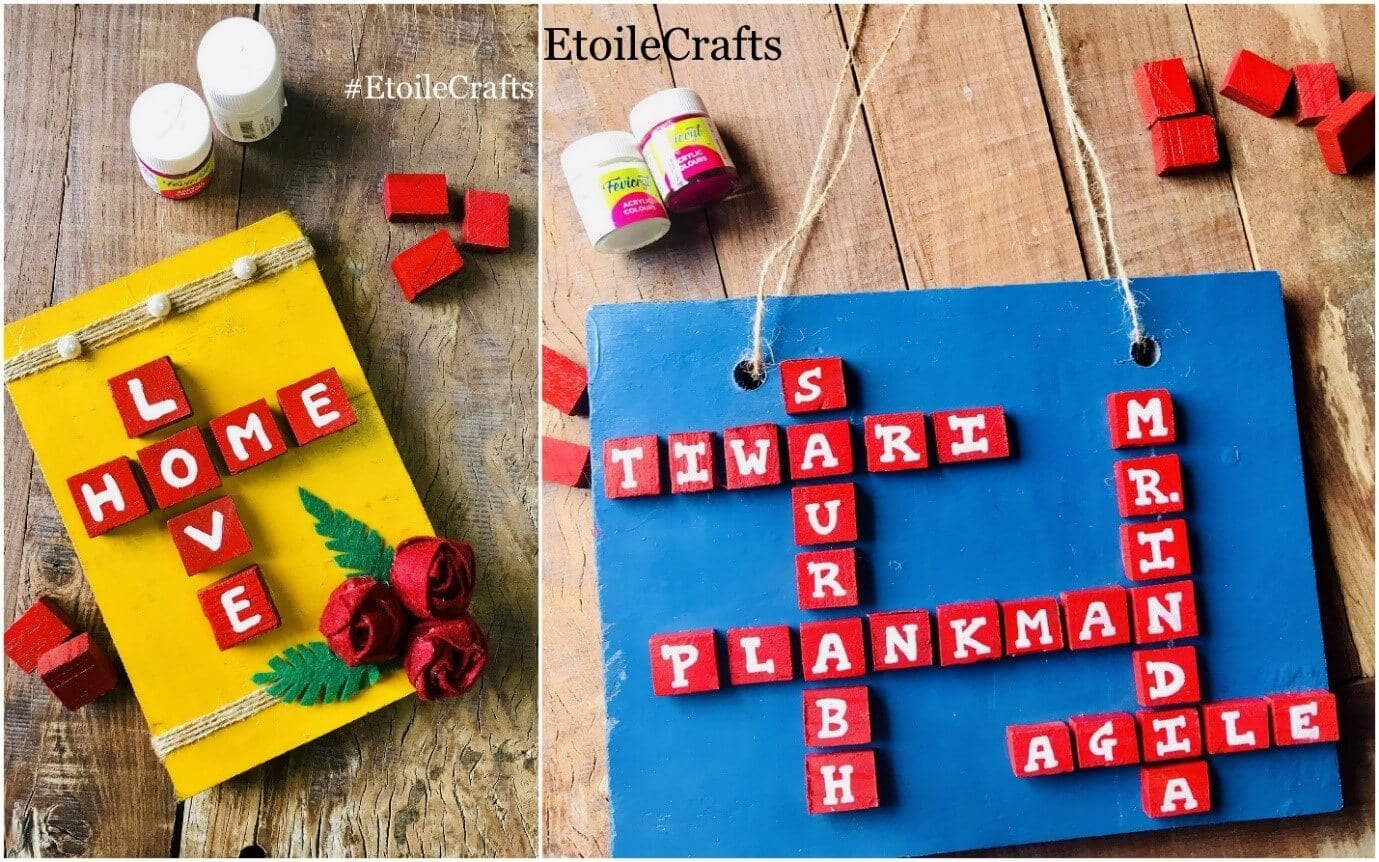 You must have played and if not then must have heard about the game "Scribbles". It's so much fun making words with letters written on small square pieces of wood. If you are a fan of Scribbles just like us, you will fall in love with these décor pieces.
It will be a perfect conversation- starter piece and will also bring forward your edgy and quirky taste. It can be done in 3 different ways :
A quote that you love and would like to see it come alive, like "Love Home"
Around the names of your family members.
If you want to add it to your bedroom then you can go with your name along with some of your traits and achievements. Like the blue one, you can see it has three traits/achievements of the person along with his full name.
Lastly, the size doesn't matter, you can opt for one word on a small piece of wood, too many words directly pasted on your walls, where each piece of scribble can be as large as you want.
Incorporate some Photo holders
Photos, the moments that are captured and will never come back. Each picture has a story, emotions and each of them is special. So, why not show them off and give them a private corner….what say??
Photo displays/ photo holders can carry photos that are close to your heart. Truly telling they are the most budget-friendly and one of the most versatile home décor pieces.
There are two different types of photo holders:
The ones that can look pretty on your wall mounted shelves. These are usually occasion specific and kind of scrapping on a wooden piece.
Another one is the type, which either has a quote or just some burlaps, faux flowers, and twines. Like "Friends", "This is us`", etc. These are mostly wall hangings and come along with some colorful wooden clips that can hold pictures. These are much easier to play with, as you can change the pictures as many times as you want and may add some cut-outs from a magazine to make it more rustic.
checkout some cool customized designer nameplate
Add Quirky Quotes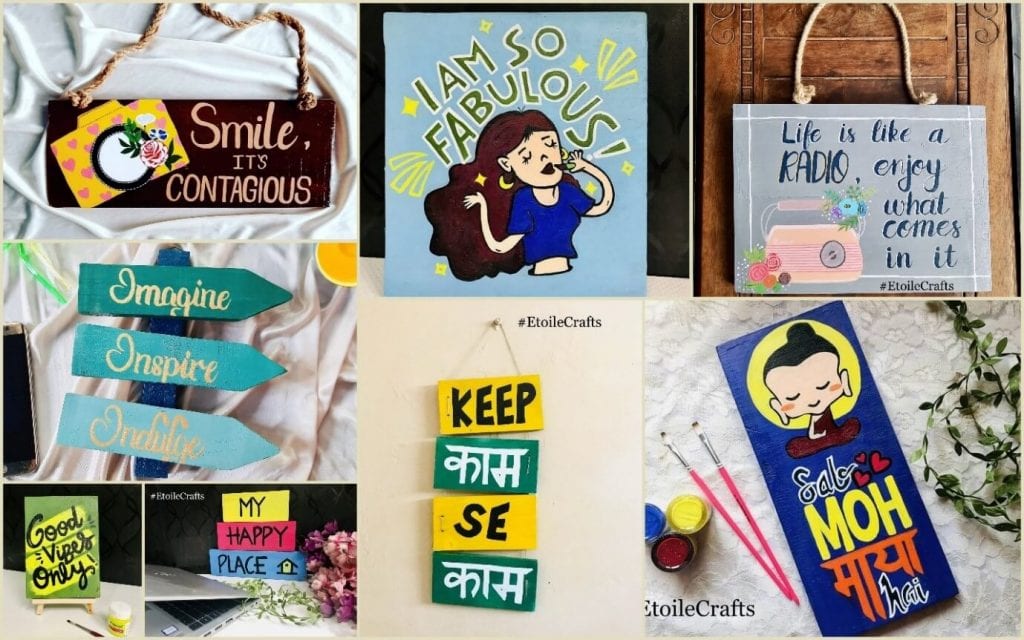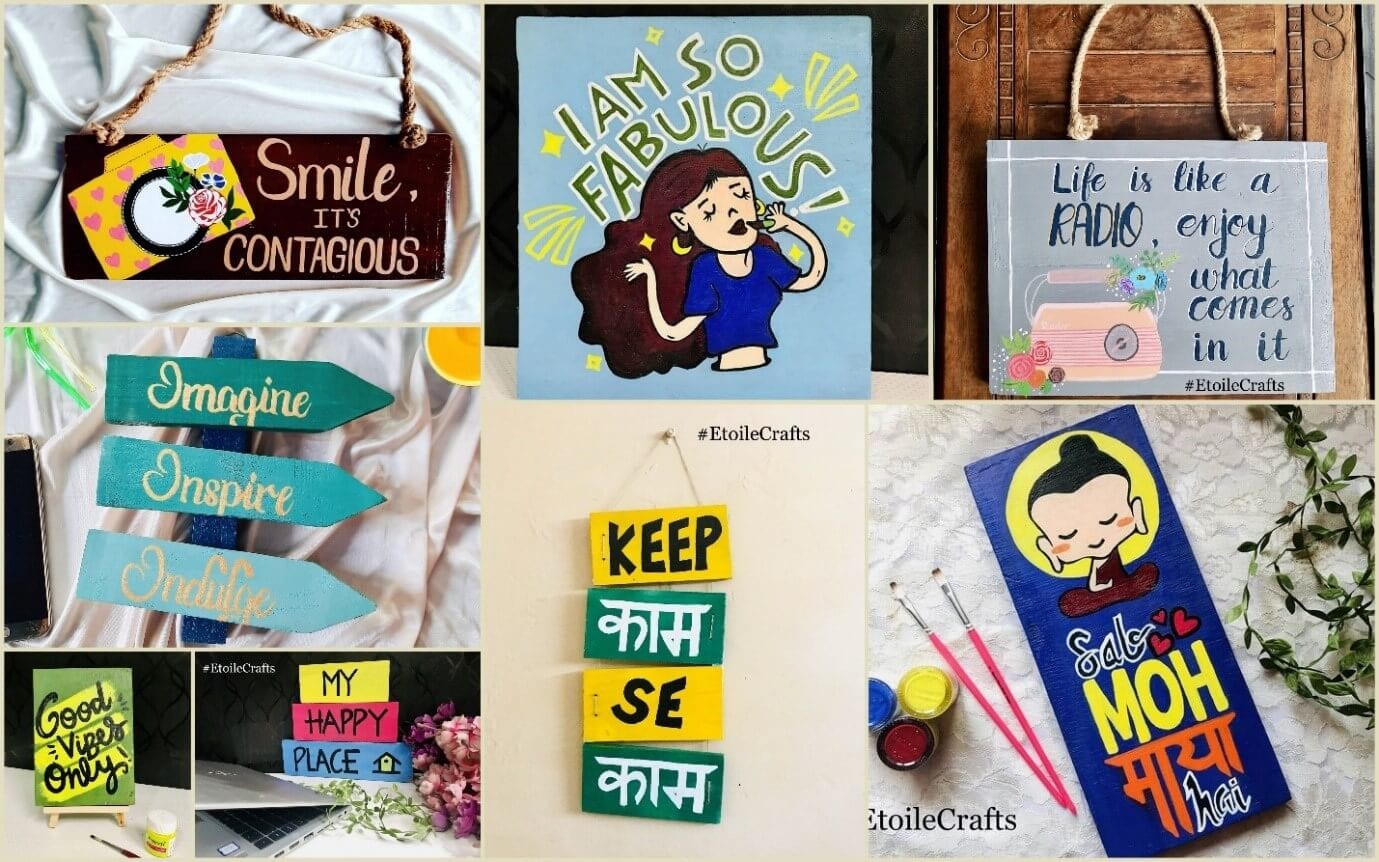 These are the most loved and simple wall hanging ideas right now. Made out of some real basic quotes along with some illustrations. These pieces are full of details and ooze art in every aspect.
There are two variants of them:
The "Tabletops" which come with a wooden easel stand to keep them on shelves. Like the "Good Vibes Only".
The second ones are classic wall hangings, with twines, like the "Radio", "Camera", or the "Inspire" one with a metal wall hanger.
The sizes, color, quote everything in them is customizable. You can go as bold or as simple as you want.
Setup a Gallery Wall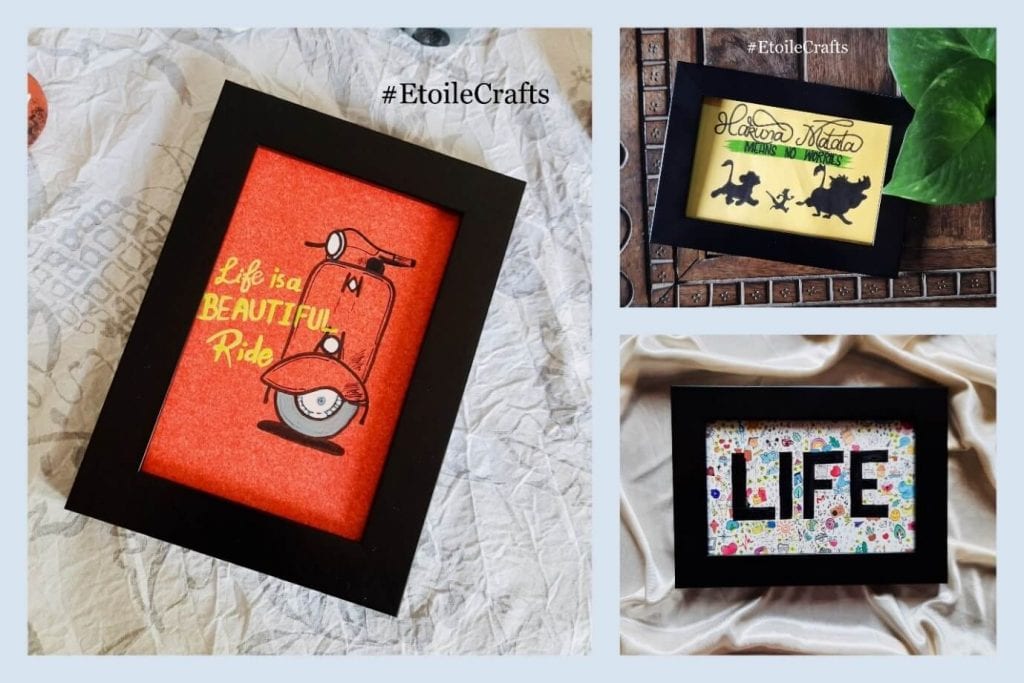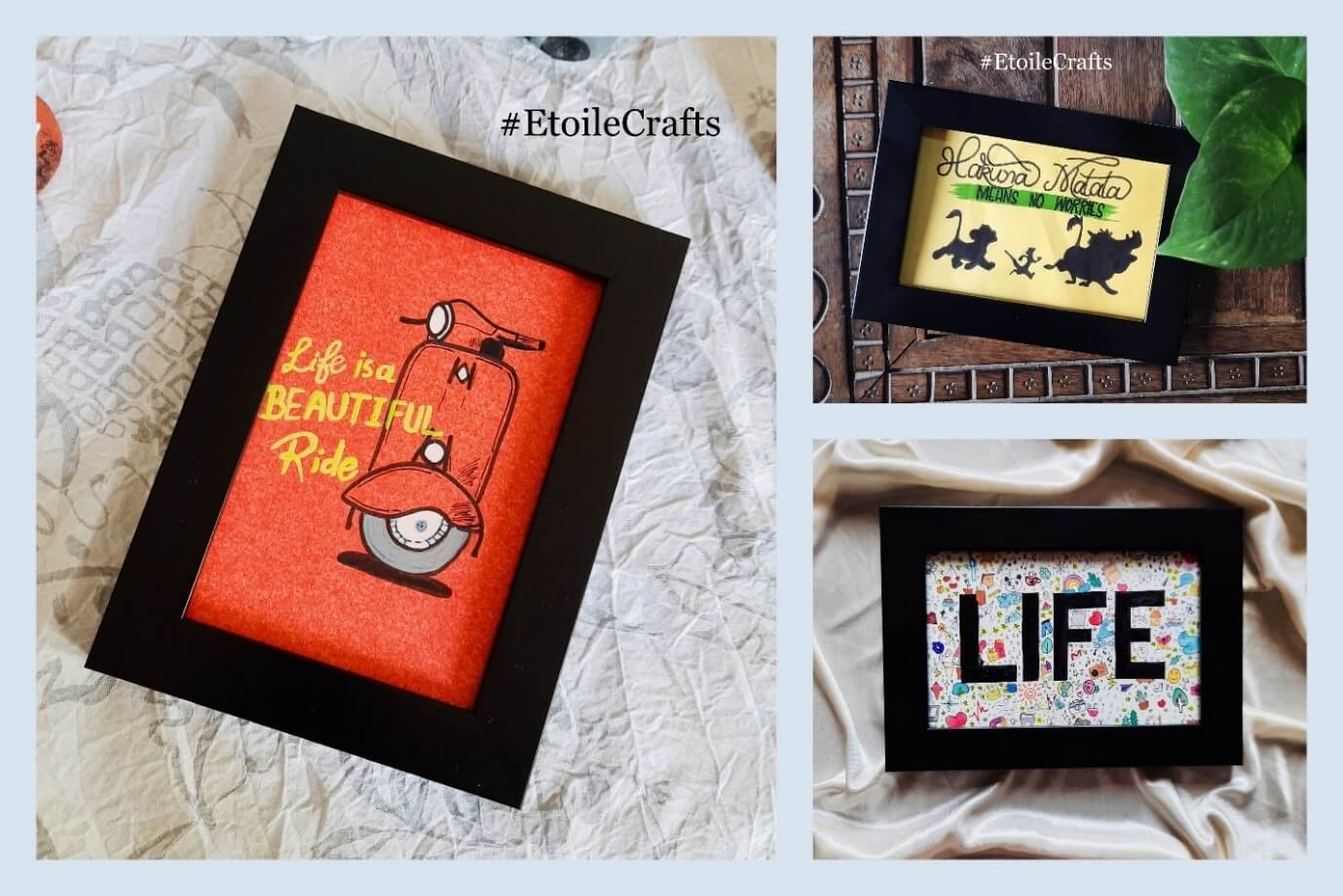 We cannot emphasize enough how much life a gallery wall can give your home. All you gotta do is add some classic black and white frames with your pictures, as well as add some frames with quotes, art in them.
You do not have to be specific, play with size and shape as well. Just keep the frames simple to make the pictures and art do the talking. Or if frames are your forte then play with their color, textures, and keep the art minimalist like black and white. It's all about balance you know!!
Mount some Art Pieces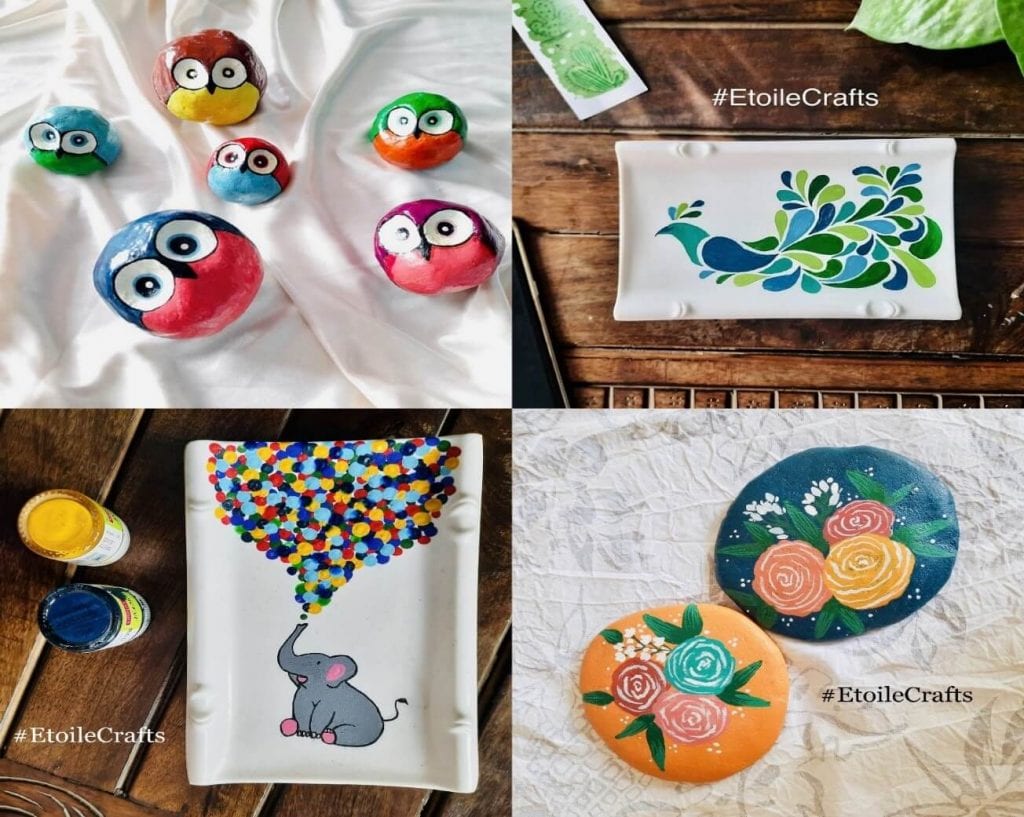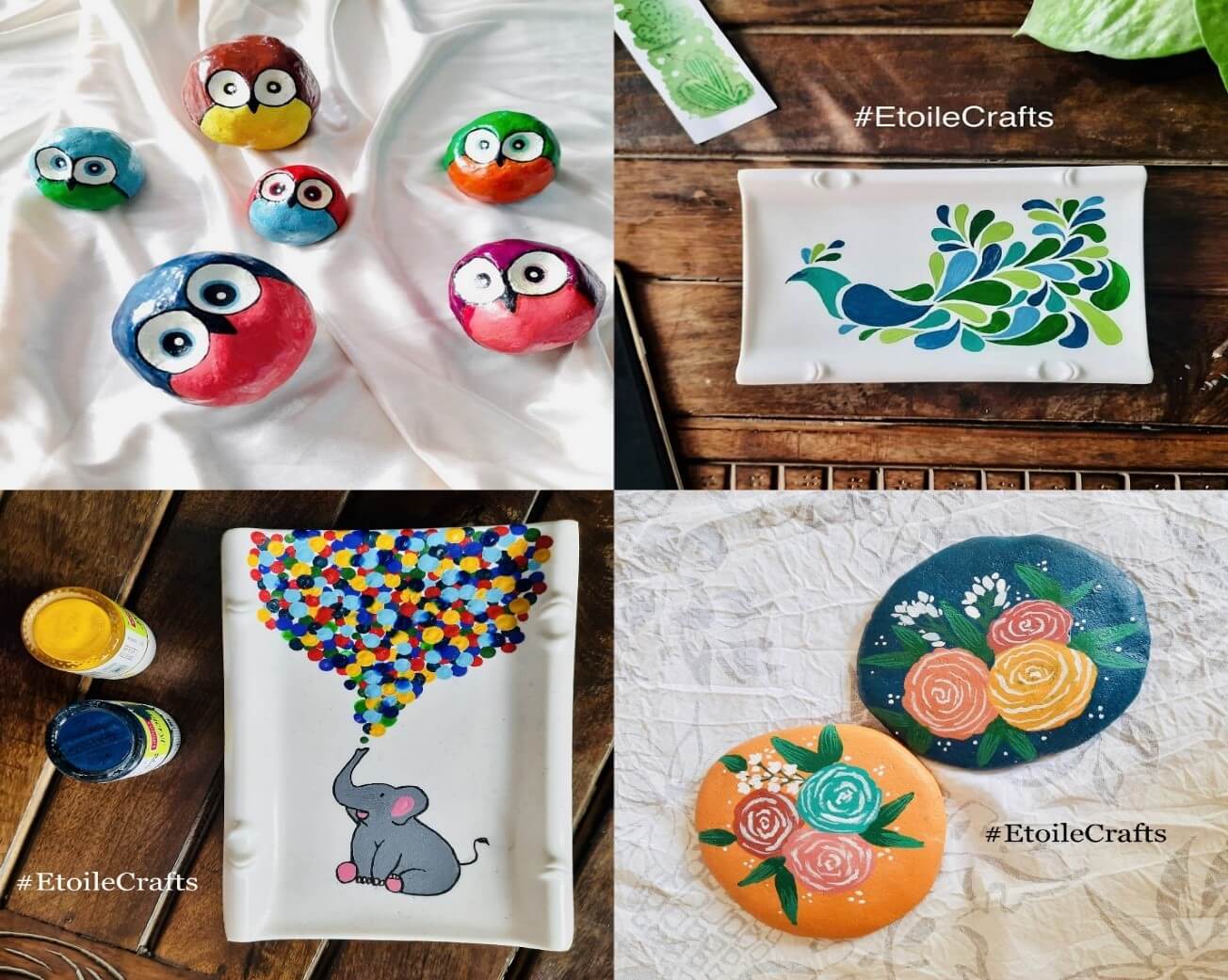 We all have those shelves that we can put to life by barely adding some cute, little art pieces of different shapes and sizes, along with some plants (of course!)
Some of the options and tips that you can explore:
Other than large pieces opt for some tiny pieces like some Cute Owls, or Tiny Animals.
Some basic Floral Art Pieces as well, coz you can never go wrong with florals.
If you have some fancy Bowls that you feel are too pretty to use, then you can show them off. They will turn out to be chic and classy elements.
In every household, we can find some pretty plates. Why hide them in cabinets, when they can make a perfect wall piece. All you need to do is paint them pretty with some basic floral patterns, or geometric ones. And ta-da!! your hand-painted Ceramic Plates are ready to be hanged on the wall.