Ever thought, what is the first thing one sees while he's at your door? It's the "Name-Plate" hanging (or maybe pasted) on your door. Nowadays it's more of a trend to have a beautiful customized "Name-Plate". It serves the purpose of making a house to your HOME.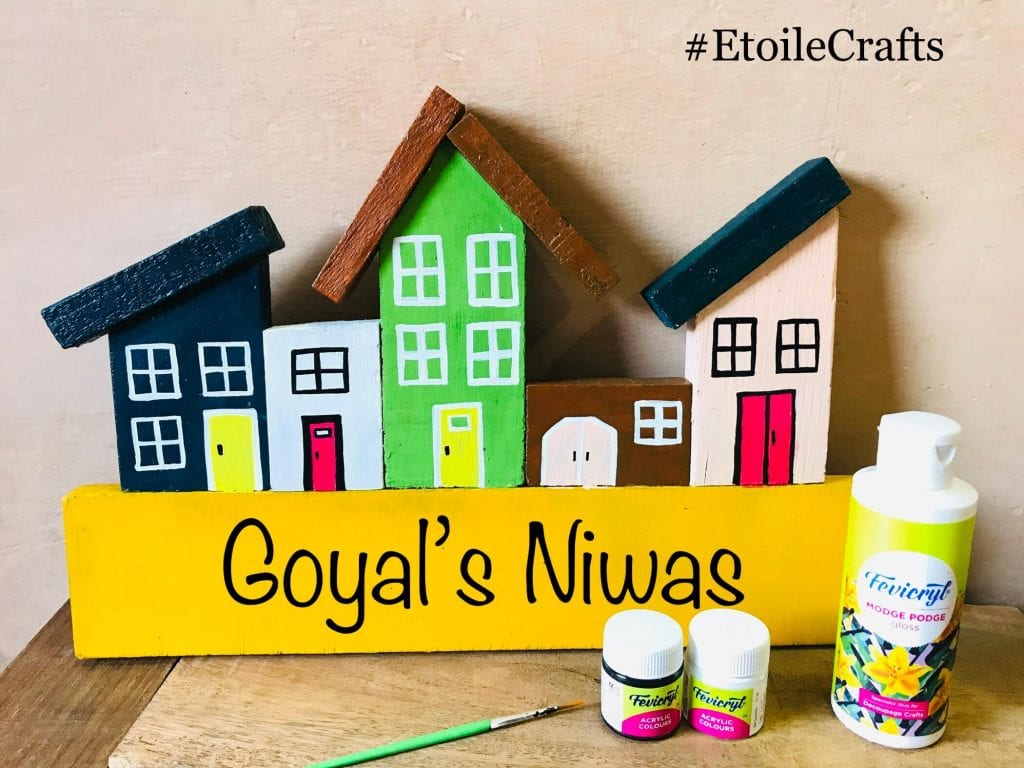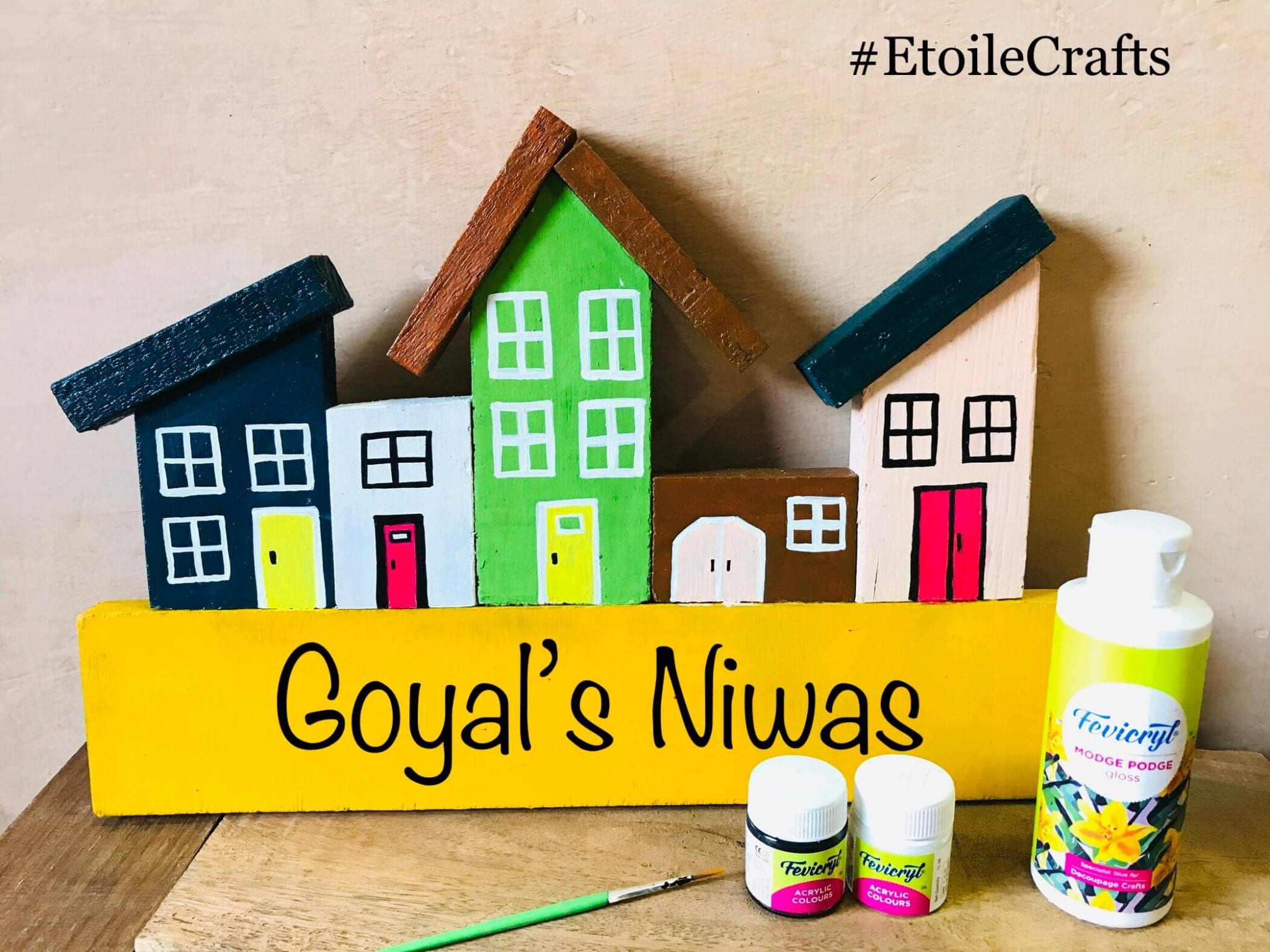 According to Vaastu Shastra, the main door is not only the entry point of people, but it's also the entry point of positive energy. People have used nameplates since quite a long time, it's just they are now more quirky, customized and theme-based.
They bring an impact of your taste in décor. Getting handmade nameplates is what people are preferring now. They are completely customizable, from size to colour to fonts and theme, everything. This is where Etoile Crafts come in to help you get the perfect Name Plate for your home.
The best thing about getting handmade customized pieces, they are one of a kind, no two pieces are identical, so whatever you order from Etoile Crafts will always be a unique piece.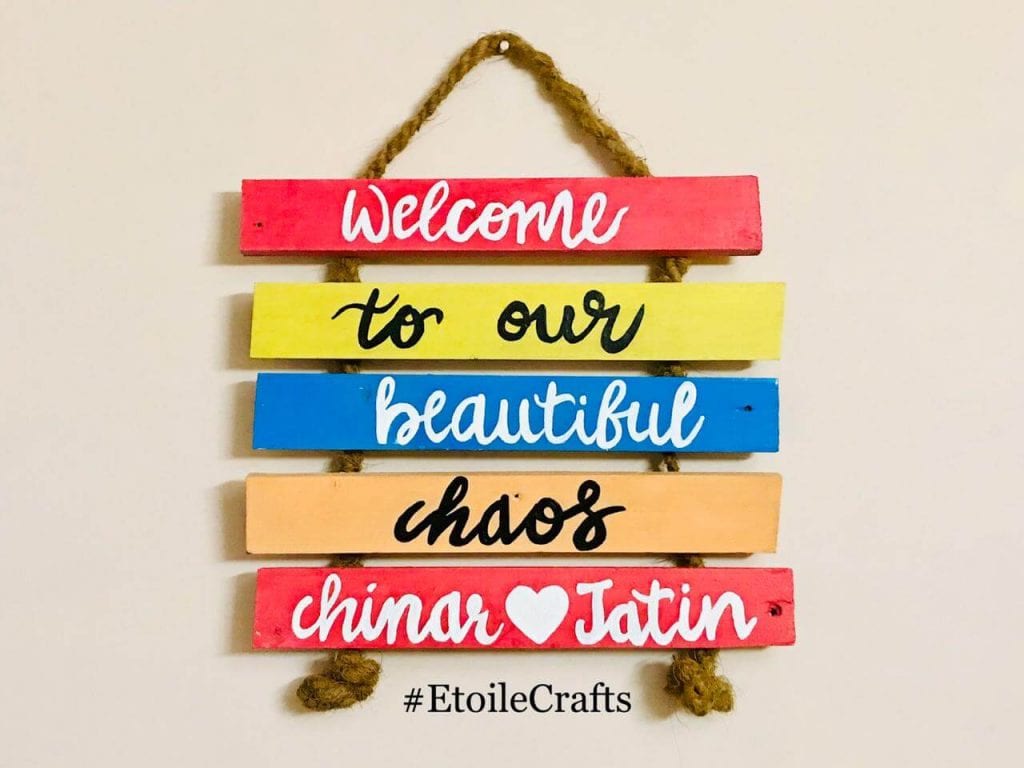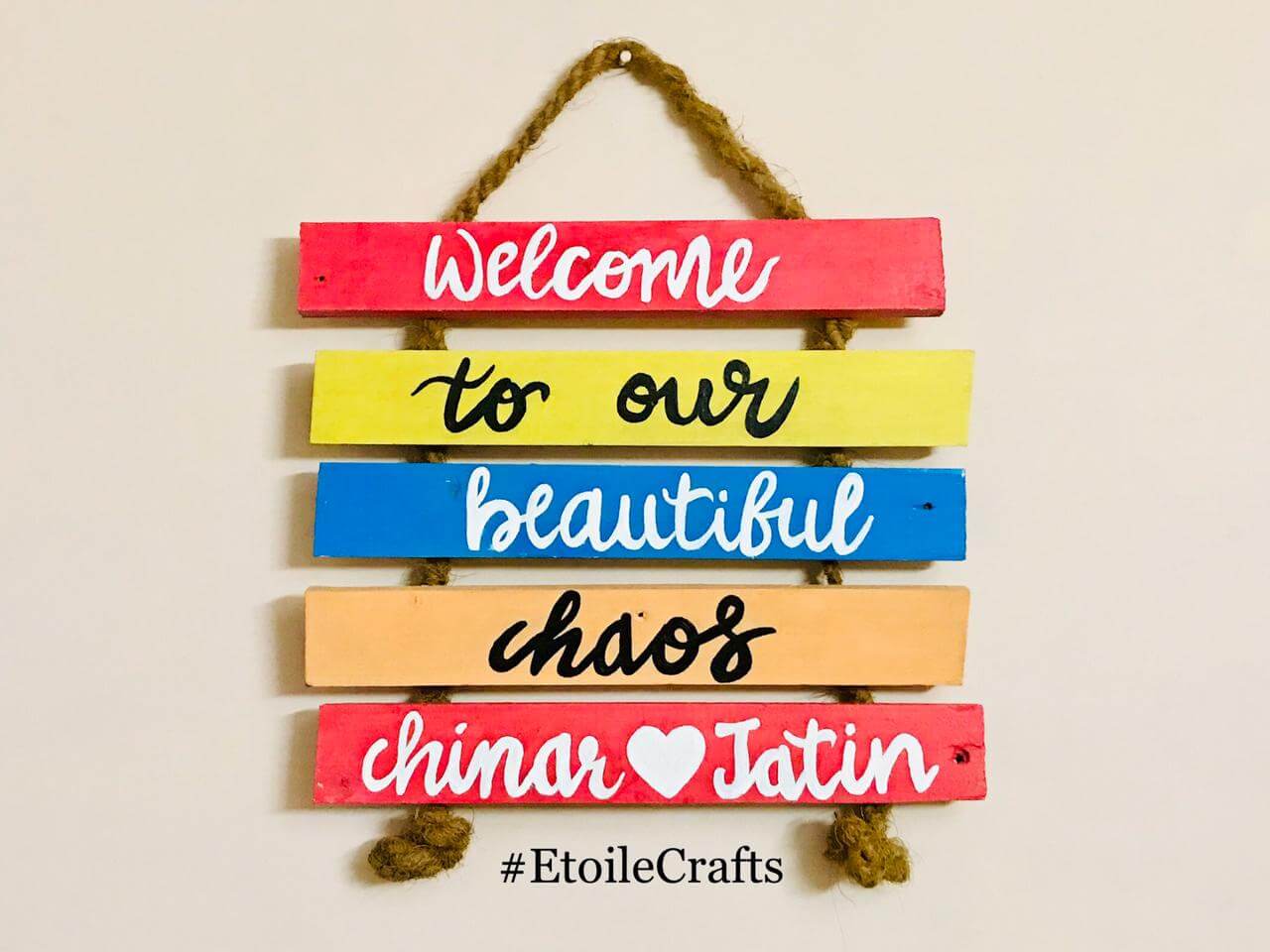 Features
Sturdy Material
Name Plate can serve you for a long time so it should be made of sturdy material, like wood as it is one of the most preferable materials for the customized nameplate. And that is what we used more for most of our handmade signs.
Waterproof
While curating it for you, we keep in mind that it will be kept outside your home the whole time so it should also be water-resistant and hence we give the signs a waterproof finish.
Simple yet Beautiful Fonts
A whole lot of products with different fonts are available but we prefer to keep the fonts on the Name beautiful yet simple, to make the writing easy to understand for the viewer.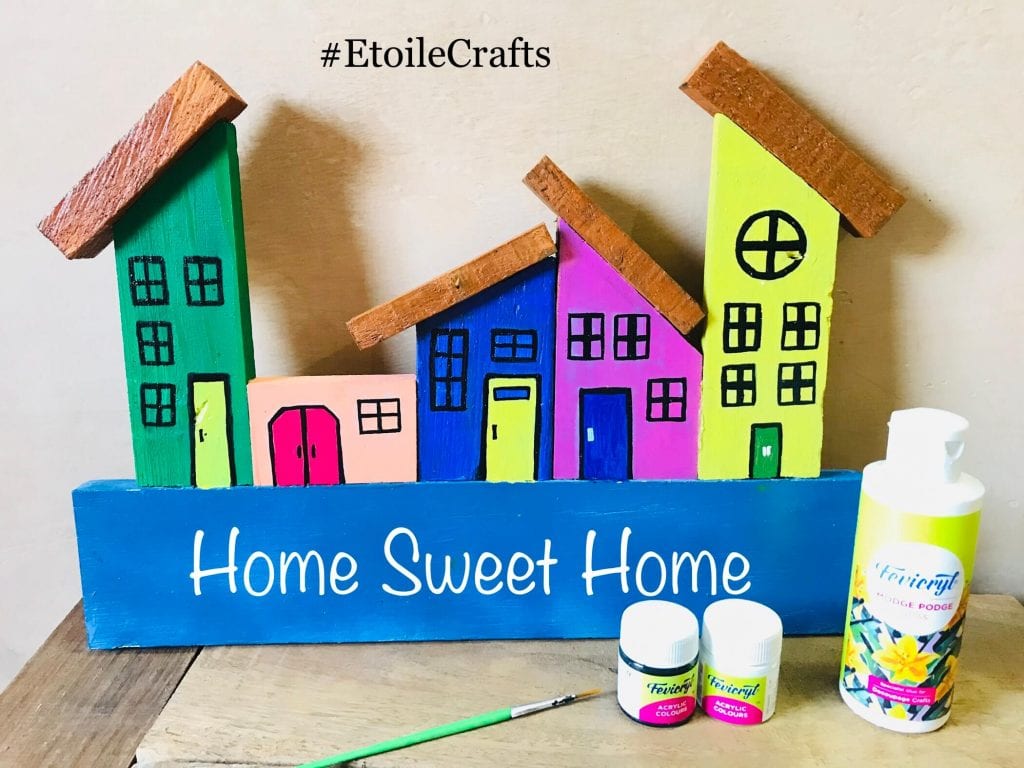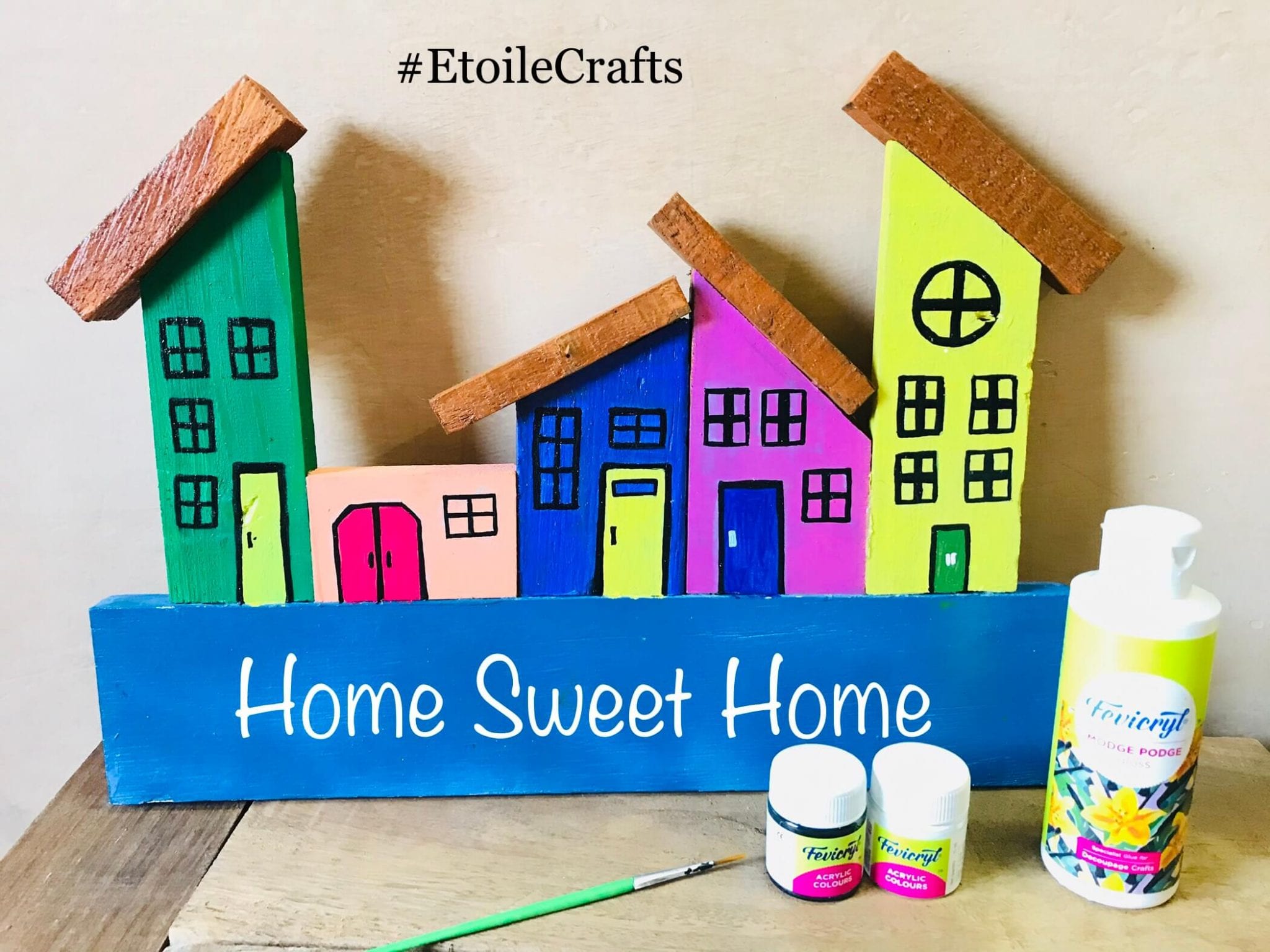 Suggestions
If you are living in a remote area, you can get one made in regional language. We offer all the languages, all you have to do while placing an order with us is to give the word or sentence in your language, and we will make it for you.
If you have a particular theme going on in your home then you can let us know about it. It will help us to make the nameplate more aesthetically pleasing as per your theme.
You can let us know the address details like your house number or maybe the whole line of address and we will add it beautifully on the nameplate to make it more personalized.
Adding Sacred elements is also in, like Lord Ganesh, or Holy Cross, or maybe some beautiful bells, all you will have to do is let us know your preferences and it will be done with no extra time. 😊
You can also send pictures of your family members to us. We will make small cartoons known as caricatures of your family member on the nameplates.
Keep reading for more wonderful products from frames to wood signs, to papiermâché décor, and some amazing cards and photo albums as well. All these products are based on different décor.
Categories
Kitchen/ Dining Décor
Living Room Décor
Study Room Décor
Gallery Wall Décor
Bathroom Décor
Gifts for Couples
Birthday Gifts
We know this article definitely tempted the home décor enthusiast in you. So, to buy, comment below or head to Etoile Crafts Instagram page or Facebook page. Trust us, you will not regret it.