We are all familiar with the story of Cinderella and how a single glass shoe transformed her life. Well, in reality, a single shoe cannot change your life like a fairy tale, but the right pair of shoes can definitely make or break your look every day.
Similar to the essential pieces in your wardrobe, shopping for the right pair of shoes is not an impossible task. You just need to keep these three basic points in mind:
– Find shoes that fit your feet properly. You can get the salesmen to measure both your feet before they show you the options.
– Stand, walk and feel the inside of the new shoes. Do not buy anything that might cause blisters or irritation later.
– Buy your shoes in the afternoon. Why? Because your feet have a tendency to naturally expand during the day. If you wait till late afternoon, you will finda perfect pair that can take you through the day and night.
Now that we have the basic shoe shopping tips covered, it's time to move on to the checklist. It's true that a woman can never have too many shoes. We have so many options to choose from – flats and heels, platforms and mules, pumps and sandals. Our dream shoe closets are probably filled with these footwear options in every colour and material possible. But a great footwear collection begins with basic foundation pieces that can effortlessly complete your wardrobe. To help you walk in the right direction, we have compiled a list.
10 Essential Shoes that every Girl should Invest in
1. Black Pumps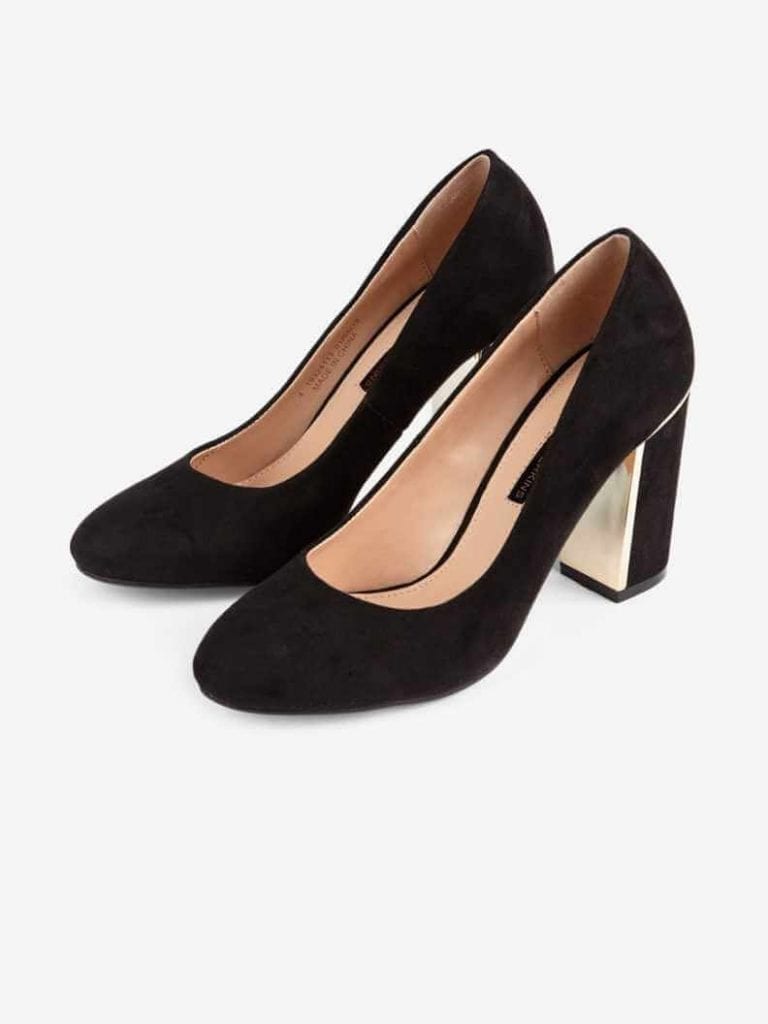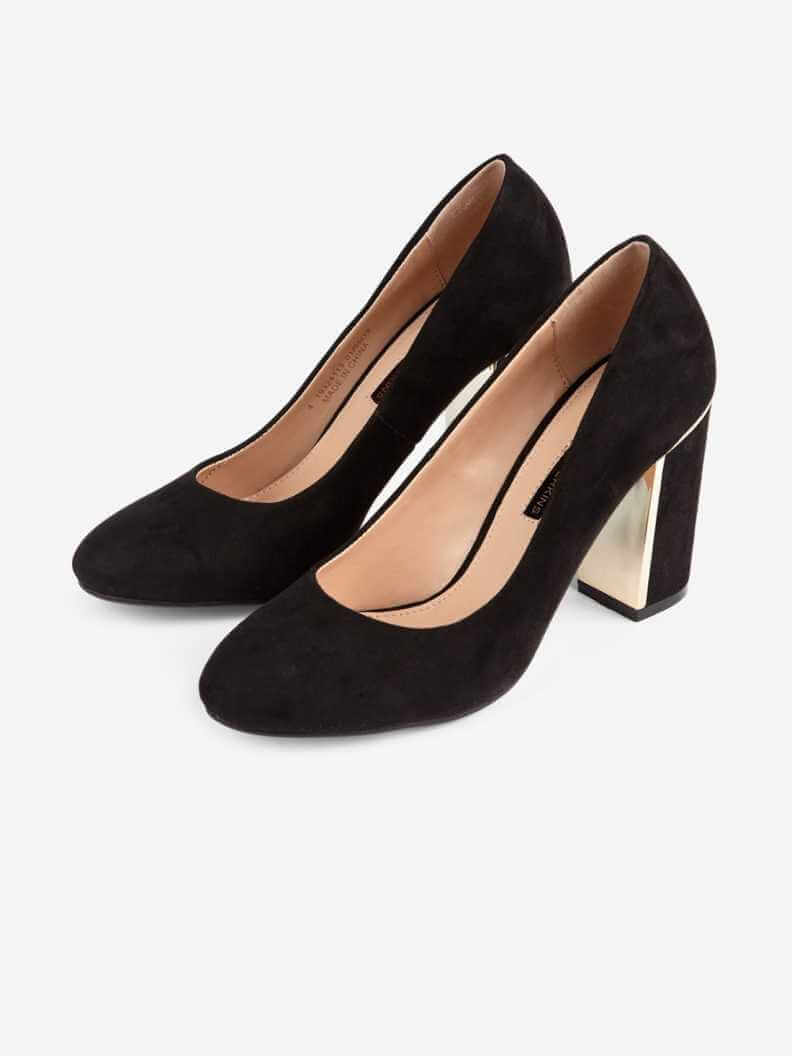 Pumps look polished and professional. The colour black because it fits seamlessly with anything that you own. You can wear it with your basic blue denims, skirts or with your fancy evening dress – black pumps are versatile and timeless. They are also a great choice if you want to channel power chic. Just remember that a pointy toe can make your legs look elongated and a curved toe can make your feet look smaller. A piece of advice – invest in good quality, soft leather if you plan to wear it on a regular basis. If you want pumps for some special occasions, then you can opt for a suede finish.
2. Brown Sandals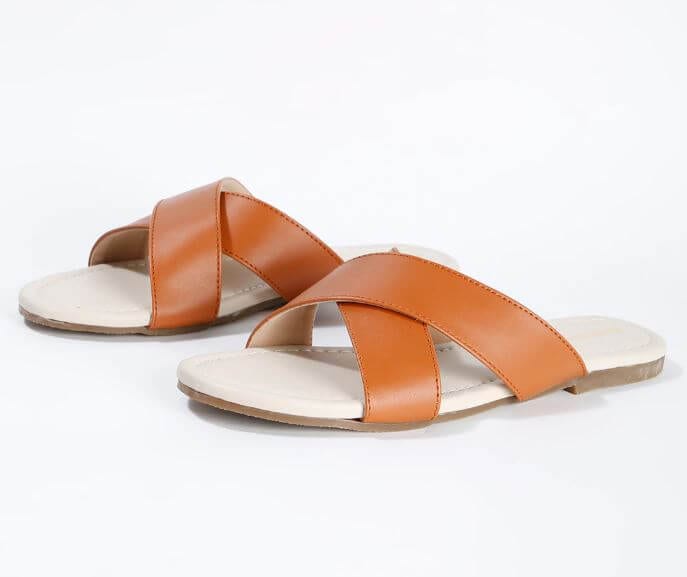 Open-toe shoes are great to wear during summer days or on your holidays. Choose a comfortable option so that you can hop, skip and jump in them if you need to. A handy tip – go for broad cross straps if you have wide feet.
3. Tan mules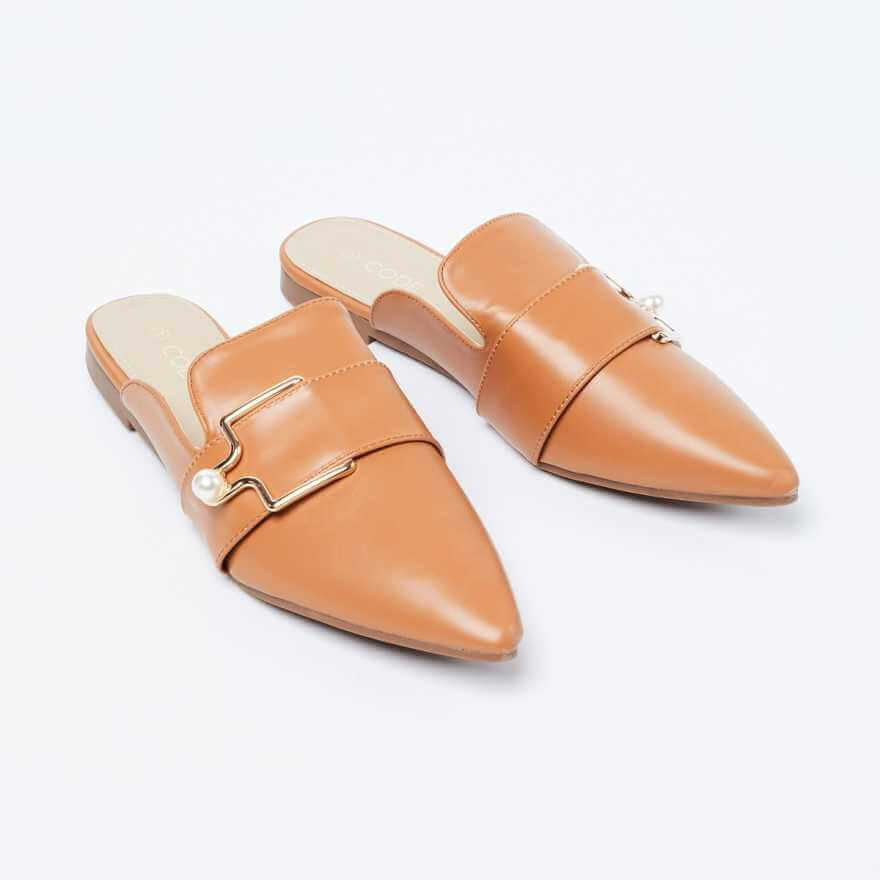 Backless shoes are known as mules – those luxe, beautiful designs that you can easily slip into. They are practical, undeniably chic and a cool option for days when you want to give your feet some rest. When you shop for mules, make sure that you choose a shade of tan that is closer to your skin colour. Additionally, if you are hunting for some options in heels, then go for a classic block heel – it will make walking around a breeze.
4. Luxe Sandals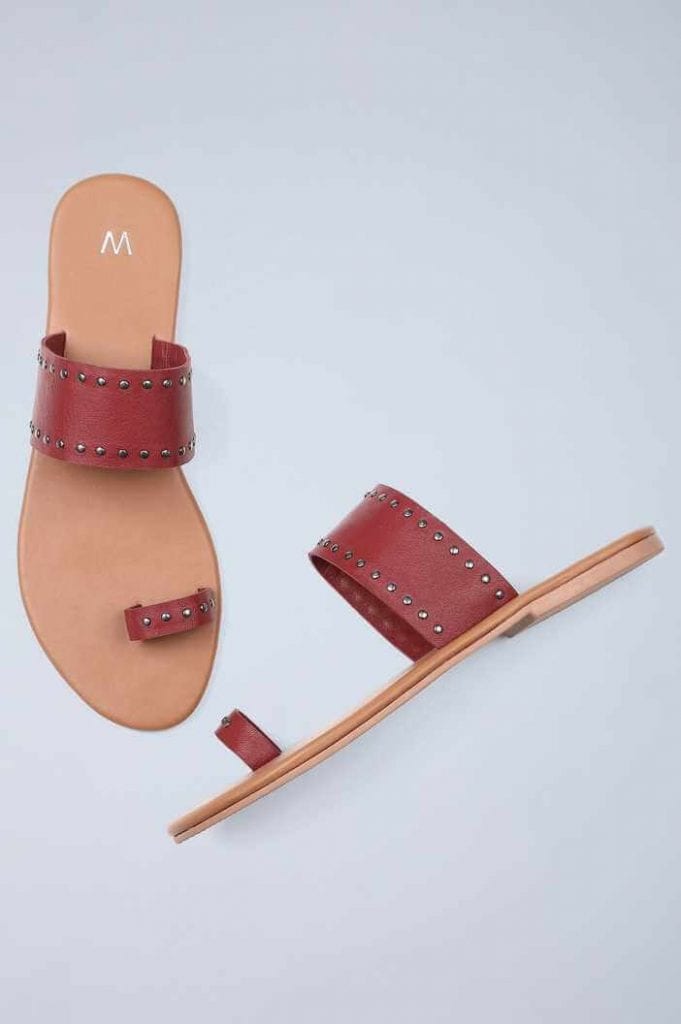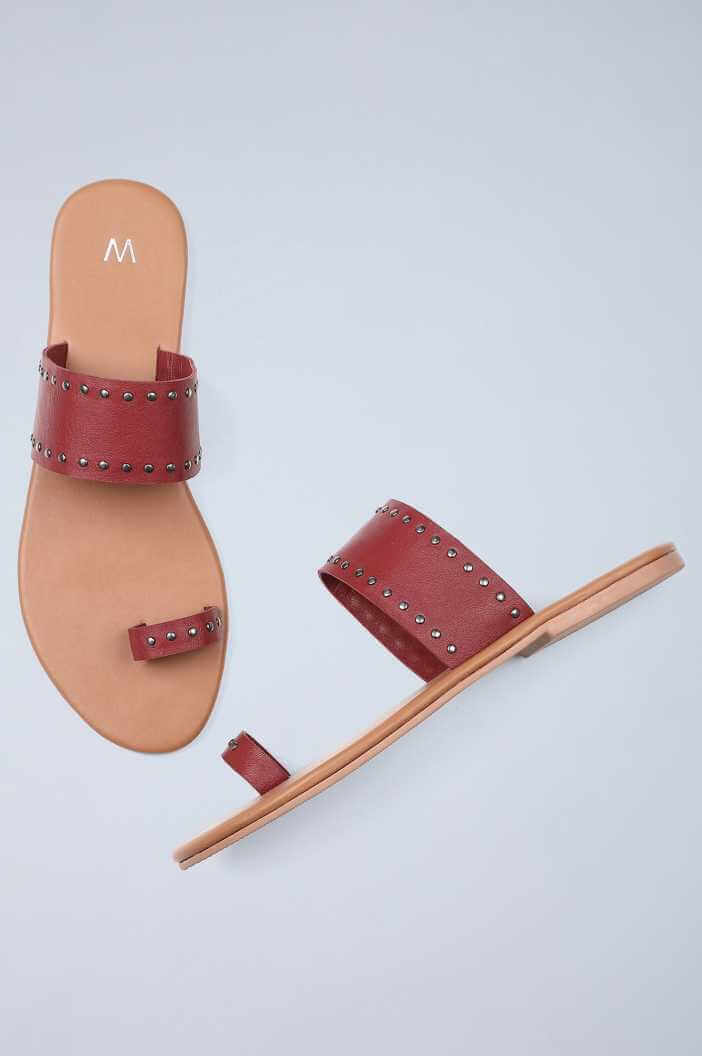 Now that we have covered the basic shades, it is time to look beyond and search for a luxurious colour that can be paired with anything in your wardrobe. We call it the 'New Neutral' – colours that can multi-task well. For example cobalt, olive, marsala or mustard. These colours not only look expensive but also make an elegant statement. Just make sure you match your shoes with your bag to earn extra style points.
5. Brown Loafers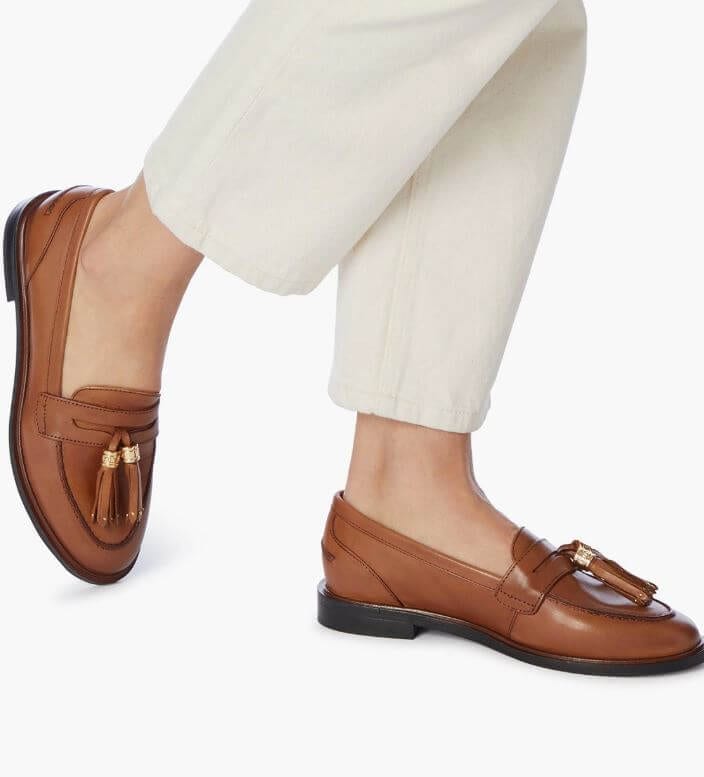 It is advisable to have a well-rounded wardrobe so that you never run out of choices. Loafers, which is a style borrowed from men's footwear, look sharp and sophisticated. They are the flatform cousins of your classic black pumps – equally versatile and equally powerful.
6. Satin Heels
Get a pair that is as bejewelled as possible. Or one in a strong, bold shade that will make you stand out. Or one in an unexpected texture – animal skin, polka dots or fringed. These are the statement heels – the ones that you should dress from the feet up and the ones that you should reserve for those extra special occasions.
7. Golden Juttis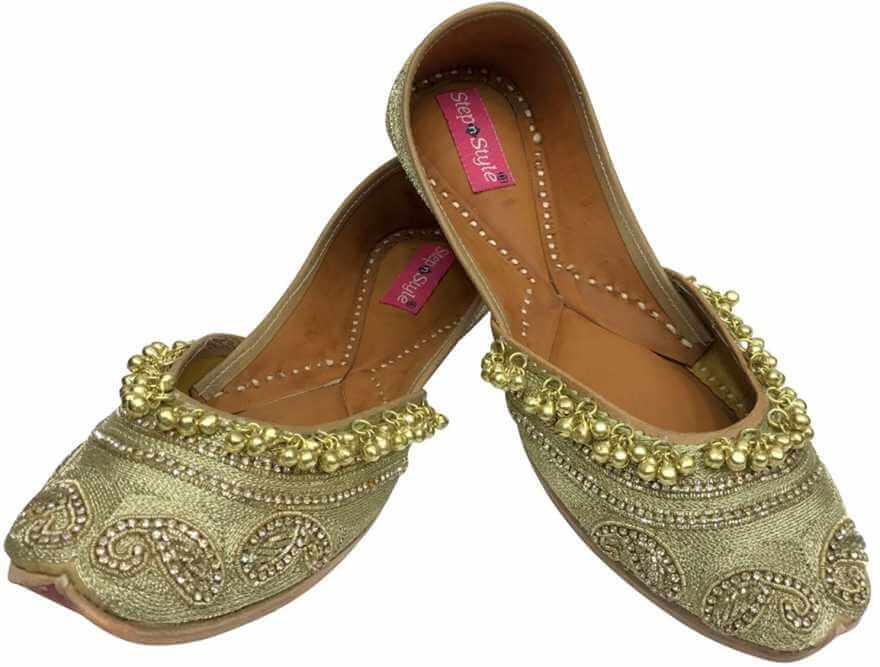 A jutti is the Indian equivalent of a mule – but with limited styling possibilities. A jutti is definitely soft and comfy enough to wear through the day. Get one in dull gold with sequins or embroideries, so that you can easily style it with your Indian wear wardrobe. You can also go for a classic tan shade if you are an admirer of all things minimal.
8. Metallic Kolhapuris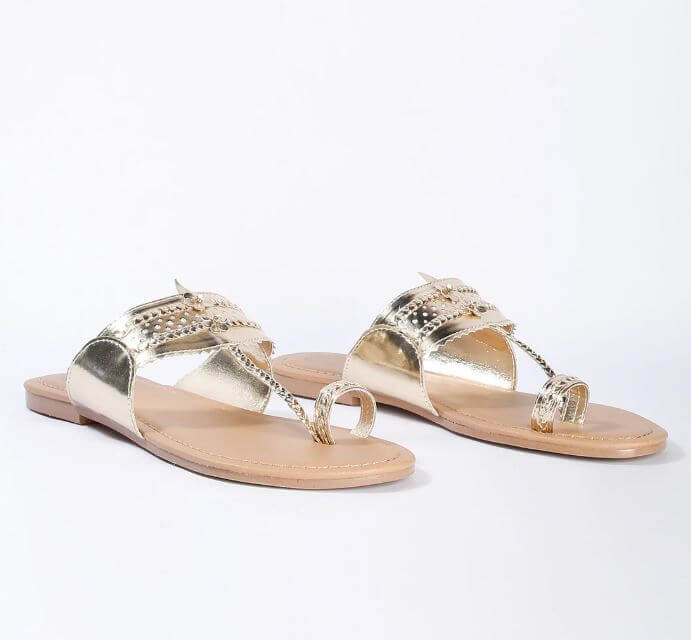 These Indian sandals are a simple and stunning way to elevate your traditional style. A metallic shade like copper or silver is easy to style with a salwar kameez or a sari.
9. Grey Sneakers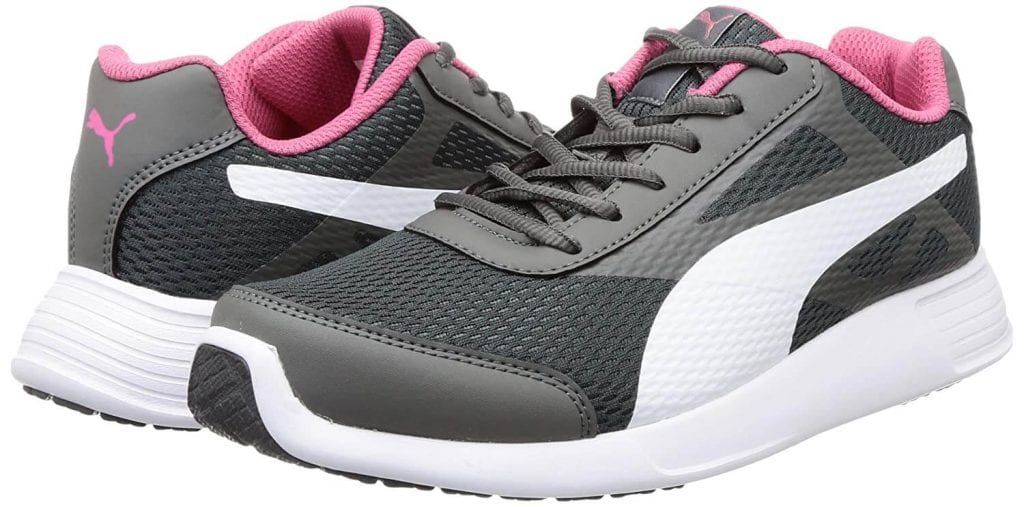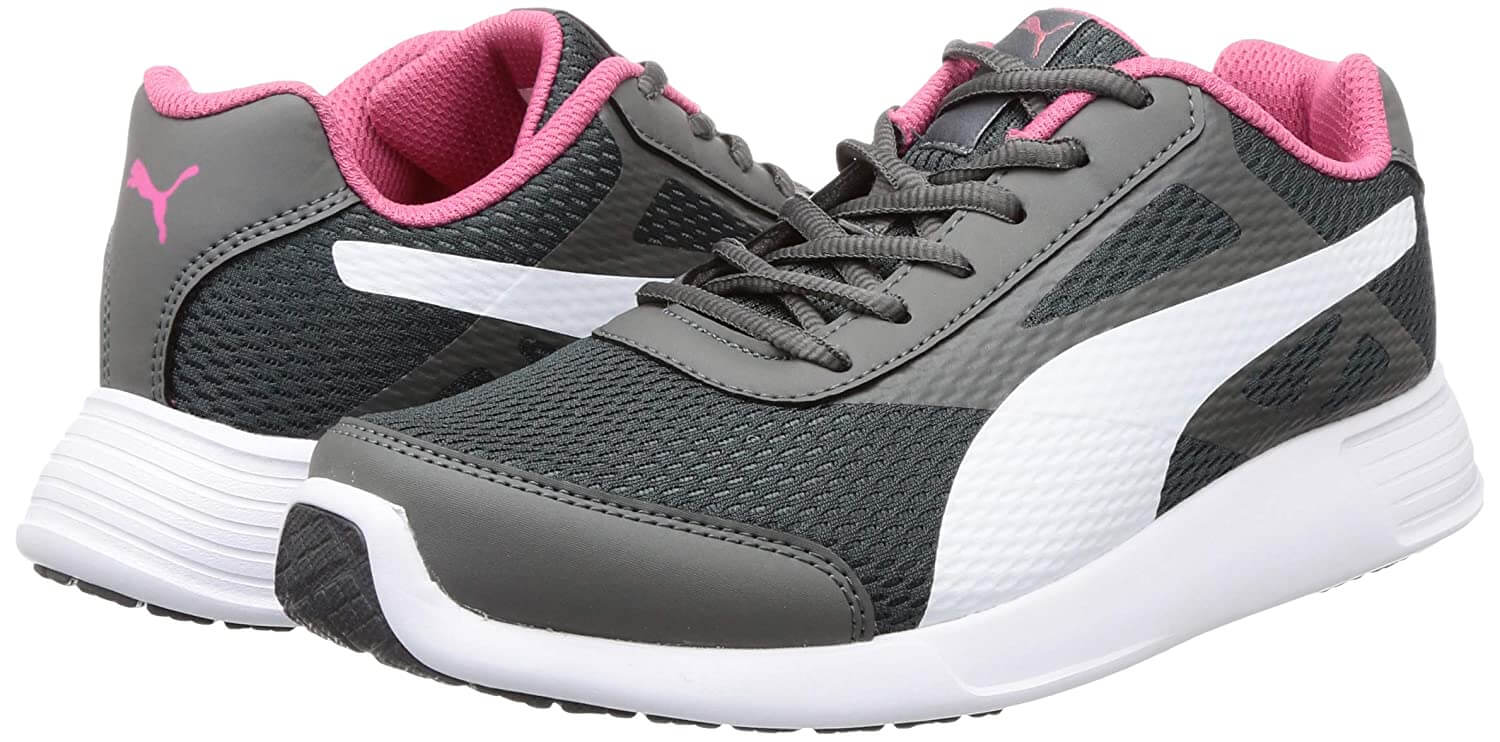 The colour grey because white is too mainstream and black is just boring. A pair of grey sneakers is the easiest way you can invest in a fail-safe sporty style. Also, the colour grey is easier to clean unlike those pristine white kicks, which you have to protect with every step.
10. Ankle-length Boots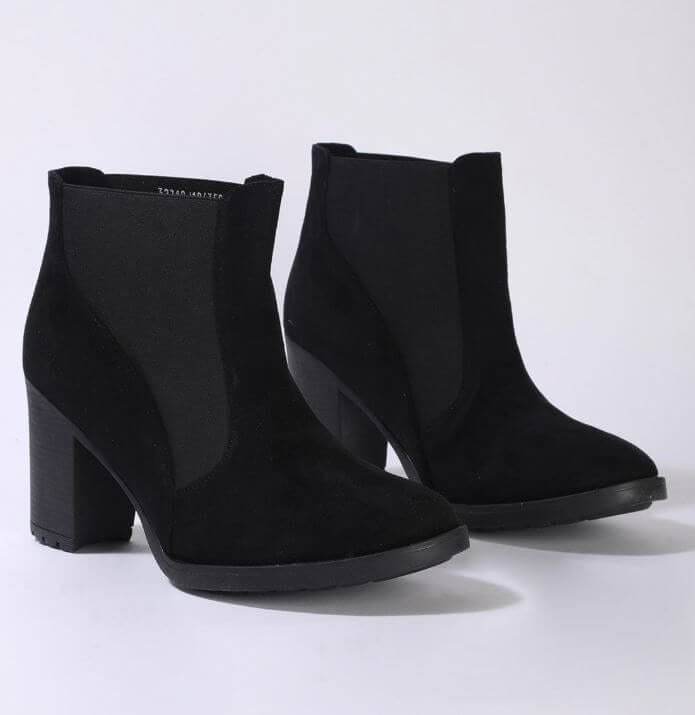 The final pair that will complete your dream shoe closet is a pair of ankle-length boots. Now boots are tricky to pull off, but if you get ankle-length booties then you can never go wrong. Boots instantly add a whole new level of cool to your look and are worth the investment.