Are you among those girls who do not want to go at their workplace with a bulky makeup face?
But definitely you love to wear an elegant makeup with just a stroke of kajal or eyeliner and a nude shade lipstick.
Remember, a perfectly applied eyeliner can fill your day with lots of compliment. Come on, don't be shy, every girl like to get compliments on her looks and personality.
Let's talk about it in detail about these absolutely attractive eyeliners looks for beginners and also stay tuned to know amazing eyeliner hacks in the next section of the post.


Eyeliner is one of the admittedly irresistible weapons that women have. It can create an amazing look just in a couple of minutes for beginners and if you are a pro then it is just a game of seconds for you.
But, do you understand the significance and fun behind the different eyeliner looks?
A small flick on the outer corner of your eye can upgrade your looks to an extent whereas your normal authentic eyeliner look can't give you that much fun and excitement.
Tip 1: Do not limit yourself to experiment with your eyeliner looks. For more fun and bold looks, try coloured eyeliners or the glittery one.
Today, I am going to share 9 absolutely attractive eyeliner looks for beginners. These looks are created by one of our friends who is a makeup artist.
We will be happy to soothe your eyes.
Cat Eyeliner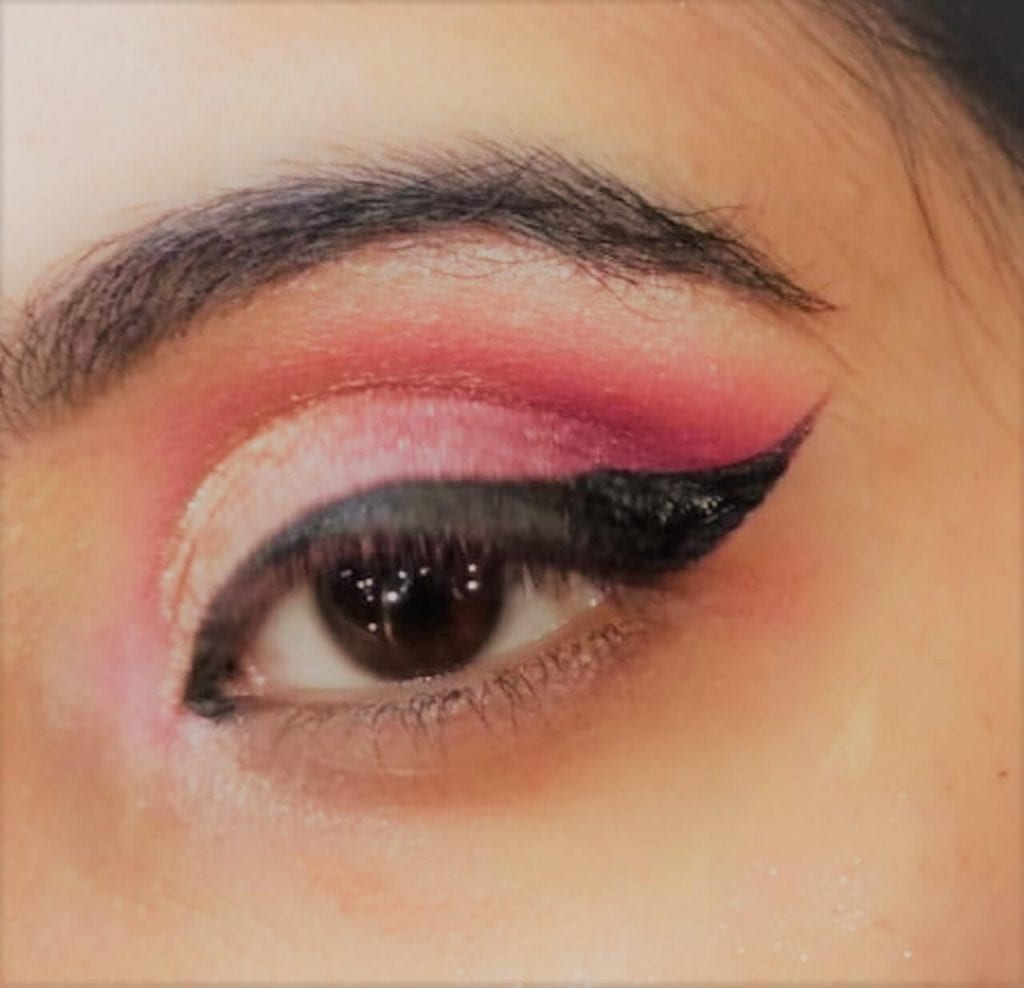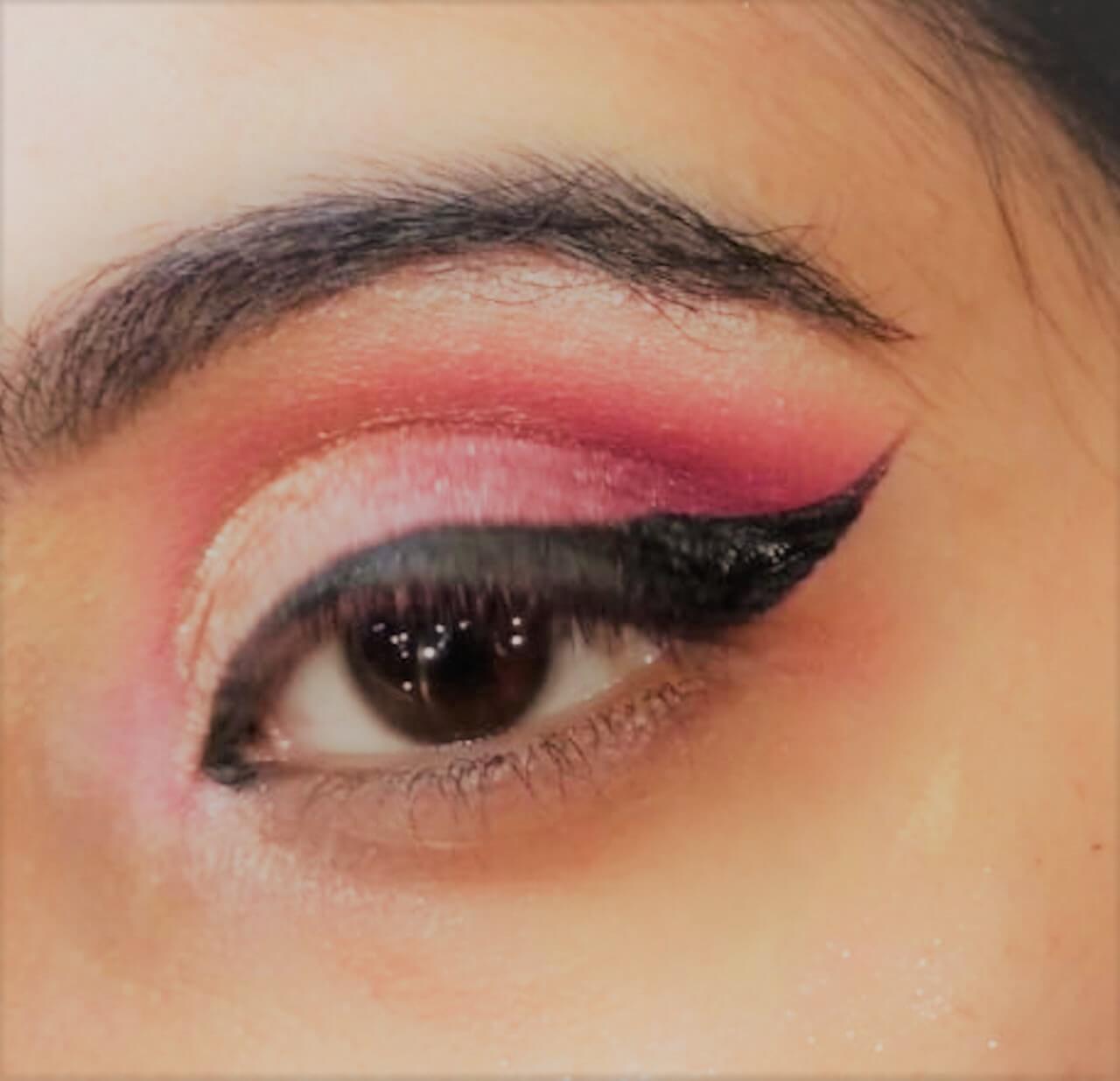 The most popular look among the makeup lovers is 'Cat Eye'. Cat eye can give you a classy and confident look that you can't imagine. For beginners, it is not easy to master this look because you may not get your eyeliner even on both eyes, if you get it, then you are on the right track.
Do practice it. Don't flap. I am going to tell you some "Eyeliner Hacks" in the next section of this article. Be patient. Play with the thickness and length of the wing of eyeliner. Practice it and most importantly, always remember to draw the wing upside, where your eyebrows end.
Smudged Eyeliner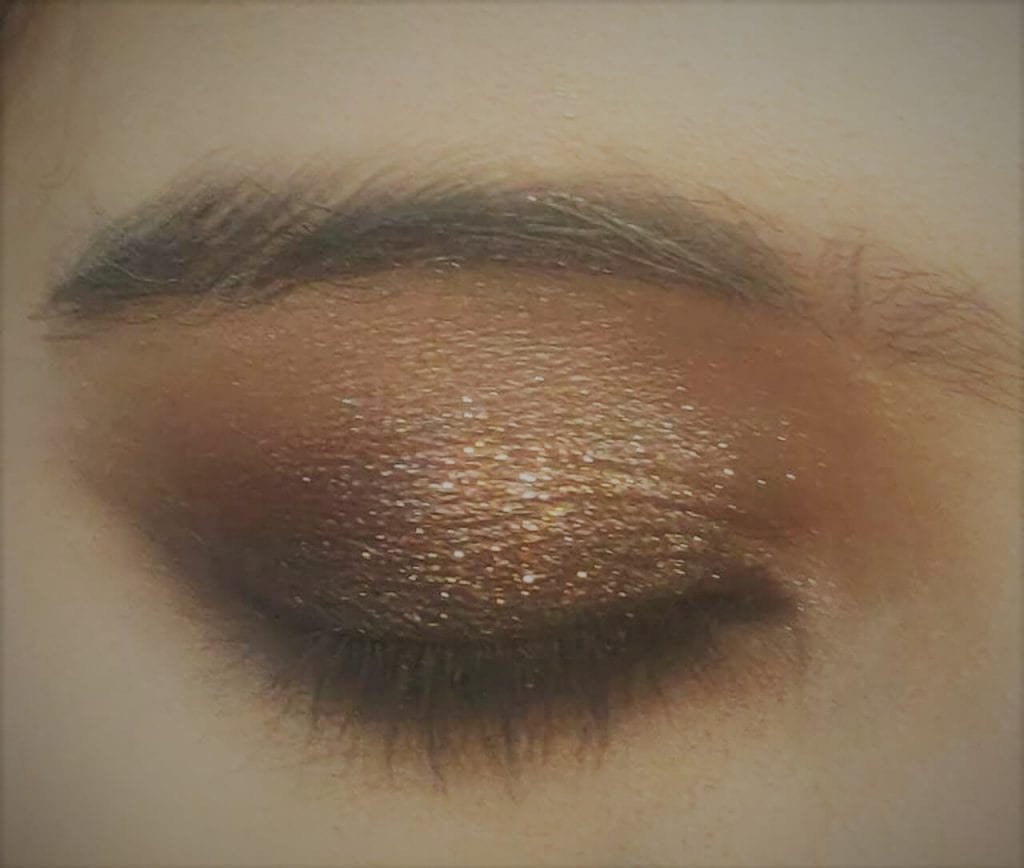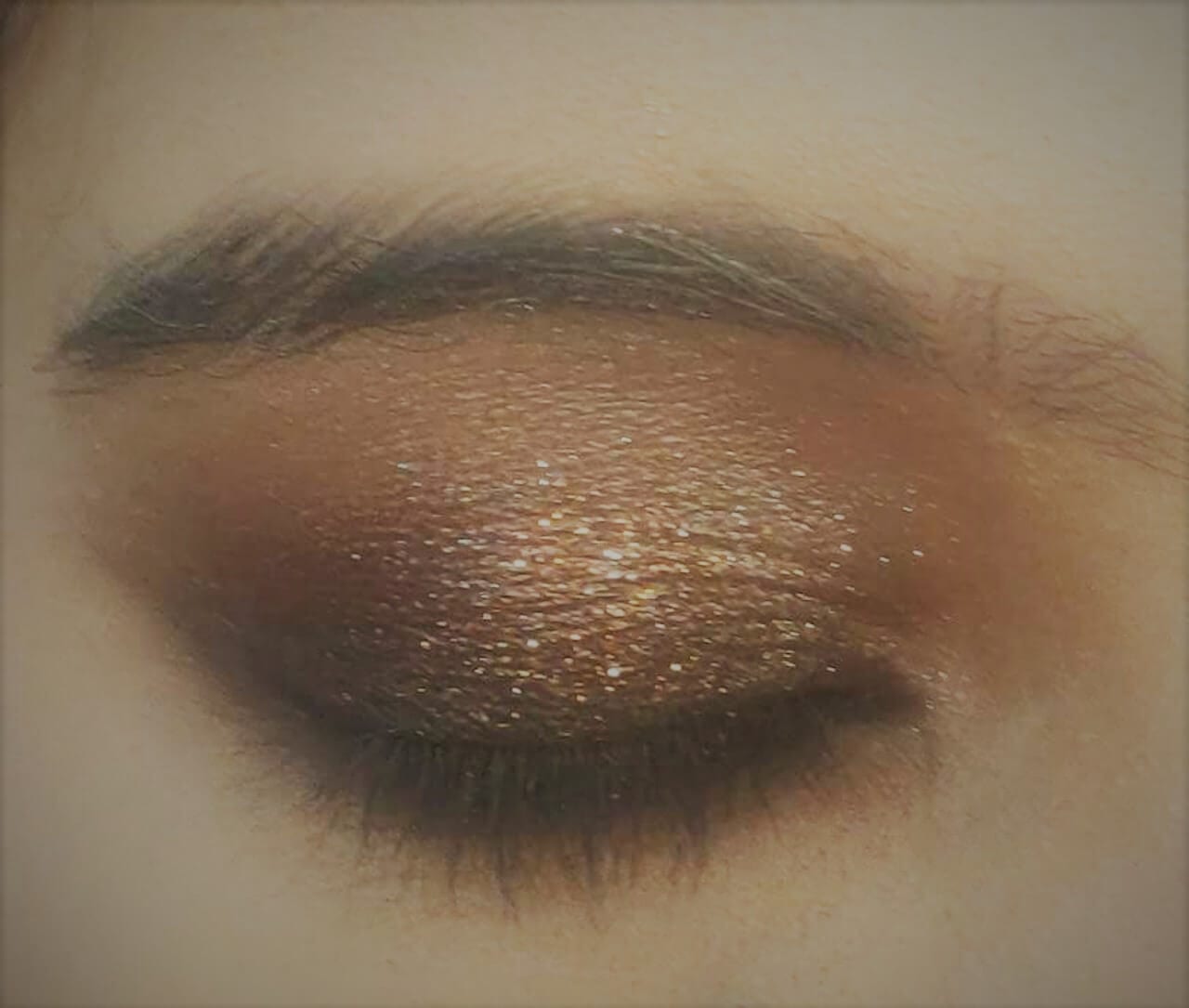 Well, this is one of my favourite eyeliner looks. This sexy, smudgy liner look is all enough to tell people how bold and confident you are feeling today.
But, do you know why I recommend this especially for beginners?
This eyeliner look can save you from the situation where you are in a hurry to go somewhere and you are not able to get even eyeliner on both eyes.
It's okay. It happens sometimes.
Anyway, this look could be your friend. Just apply your eyeliner in a normal way as you would and take an eyeshadow of the same colour and begin smudging it out through the harsh lines.
Tip 2: Using an eye shadow for Smokey eyes is always a good and tested formula for all.
Basic Eyeliner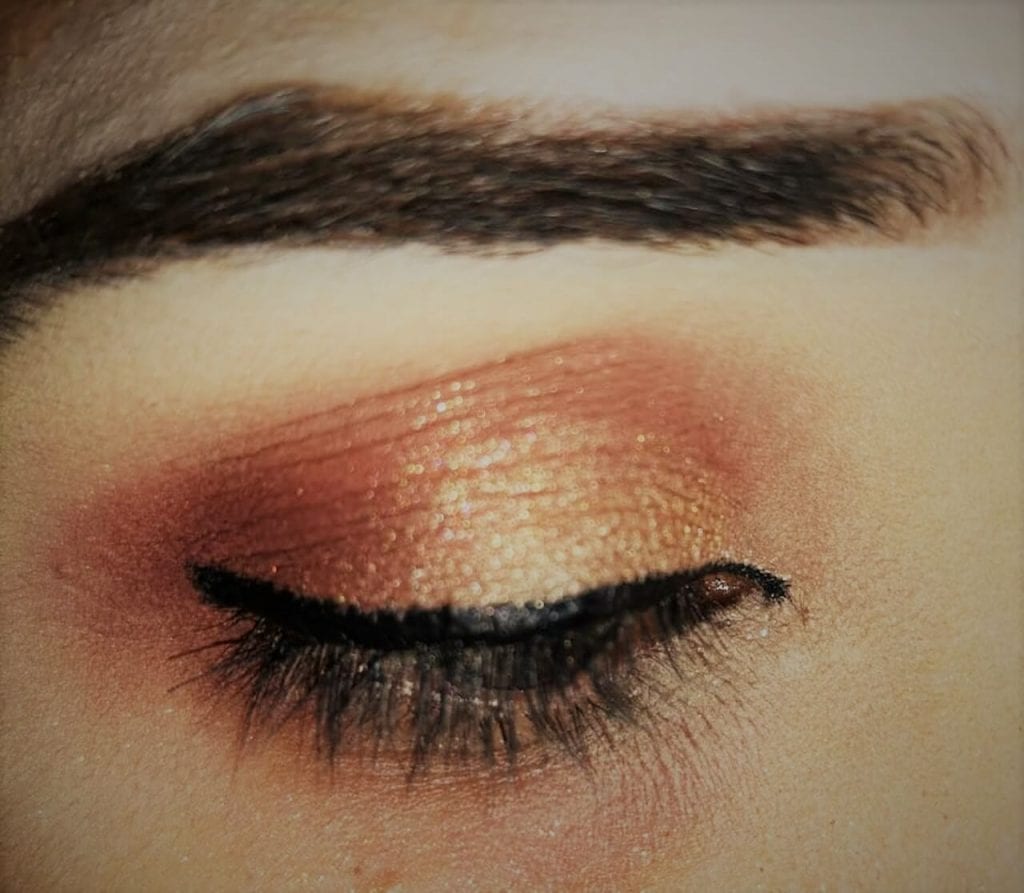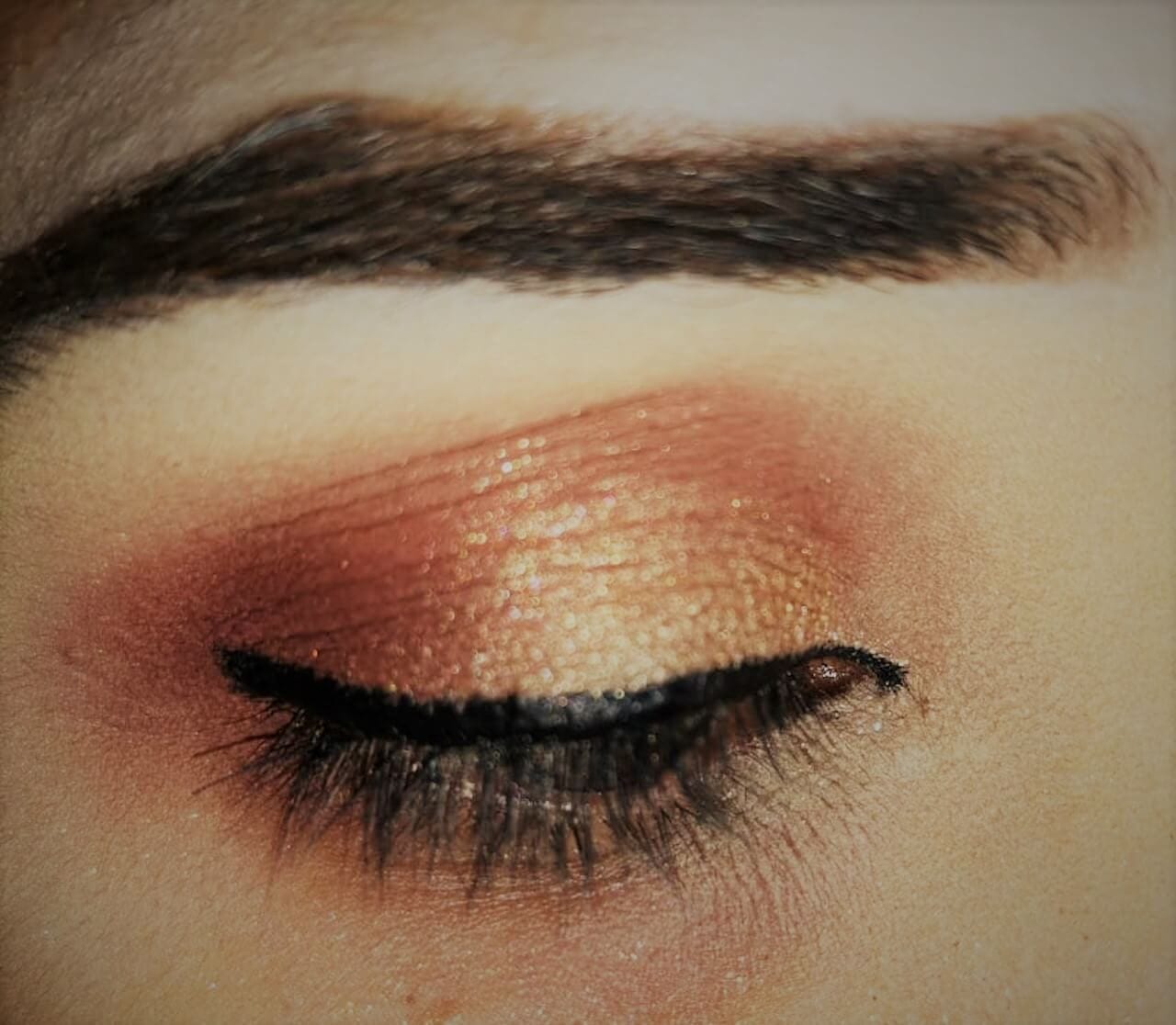 This is one of the classic and conventional eyeliner looks. Beginners can try their hands on this look. After all, this is the easiest eyeliner look.
Keep the eyeliner thin in the inner corner of your eyes and make it thick near the outer corner. That's it. You are ready!
Give a final touch to the look by applying a stroke of kajal or kohl on your waterline. Also, you can use the same eyeliner on your eyelids or waterline for the final touch.
Glow the day with your looks!
Winged Eyeliner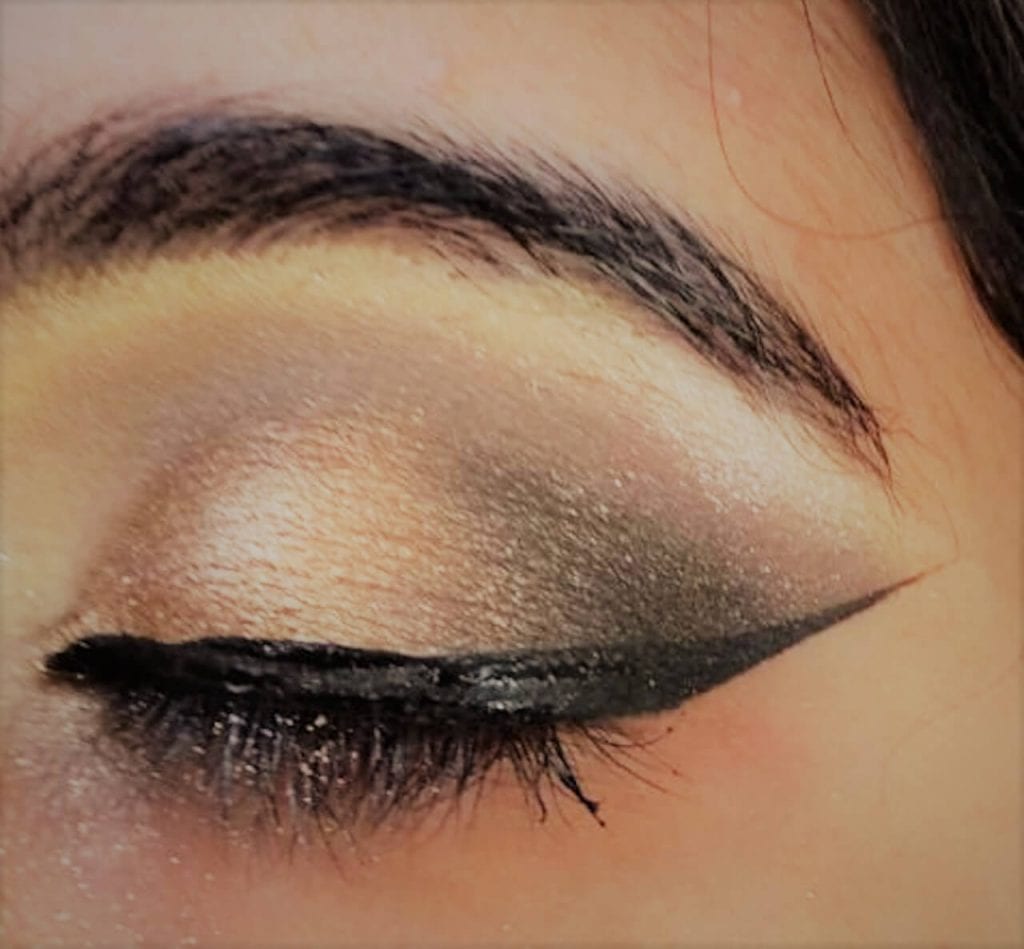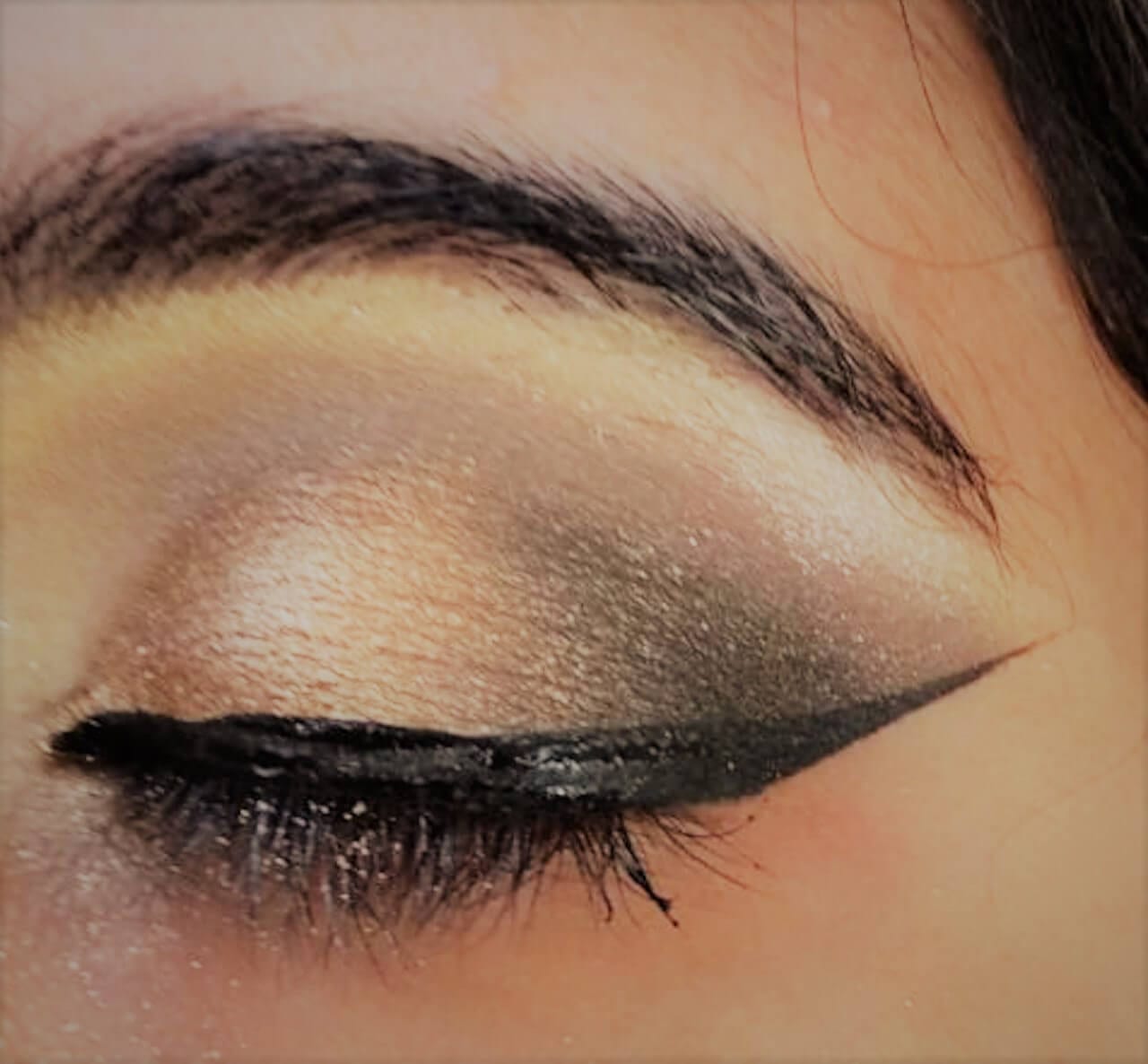 Do not get confused between cat eye and winged eye. They both are different. I will tell you how.
Firstly, whatever look you are going to try, thickness and style matters. In winged eyeliner, you don't need to thicken the eyeliner near the corner of your eyes. It is quite easy than cat eye look.
Just try to do it in one stroke and do not reapply the eye liner on the same place.
This can be the perfect look to make your eyes pop!
Double Eyeliner- Winged & Shimmer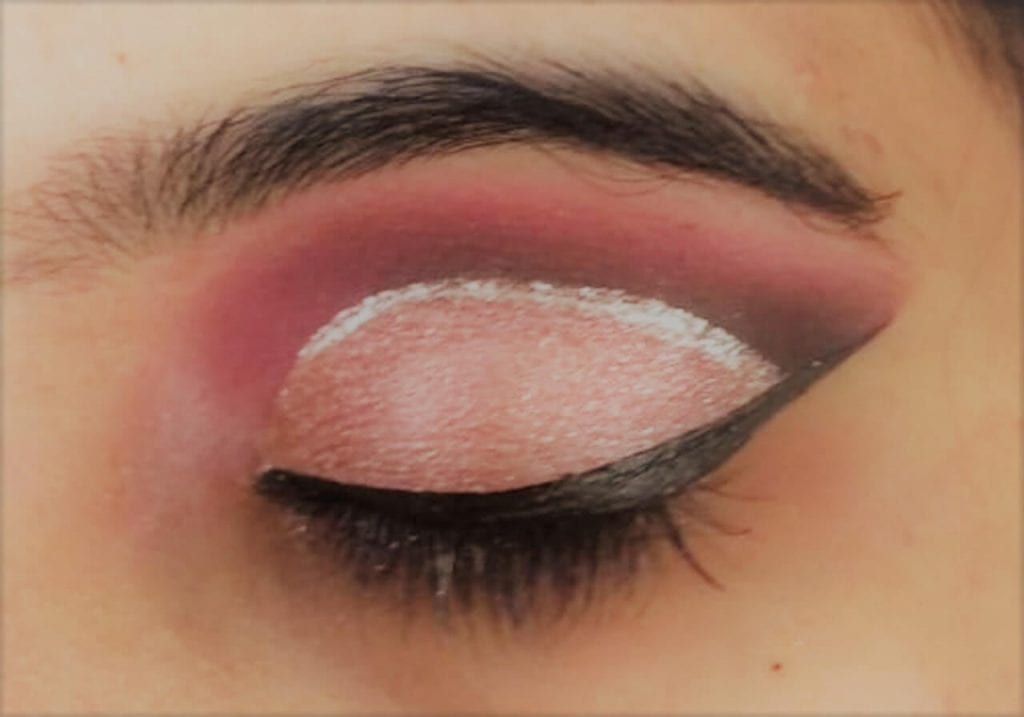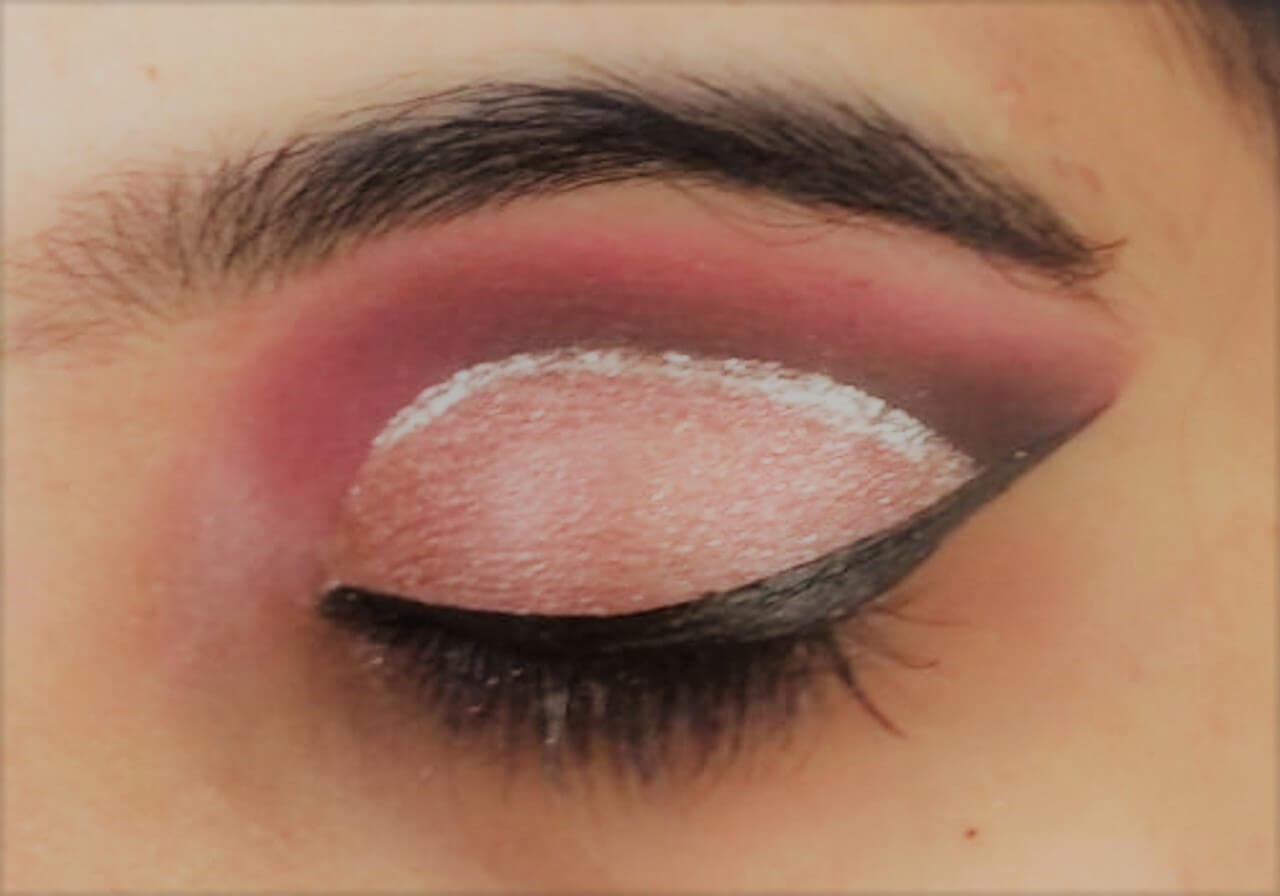 This double eyeliner look is perfect to ensure that you are going to be the centre of attraction in today's party. Wing and shimmer are a fabulous combination to give yourself instant glam with glitter. But the look depends on what shade you are choosing for shimmer. Make sure the shade you are choosing for shimmer should complement the eyeshadow.
You can experiment with this look by applying shimmer either on your upper lash line or lower lash line.
Invisible Eyeliner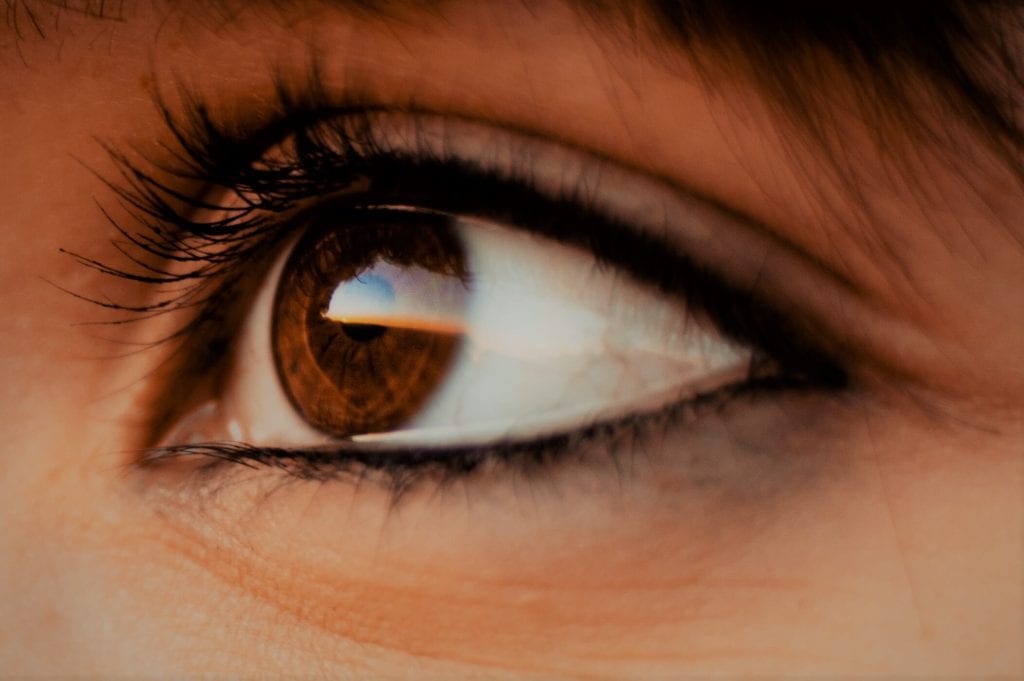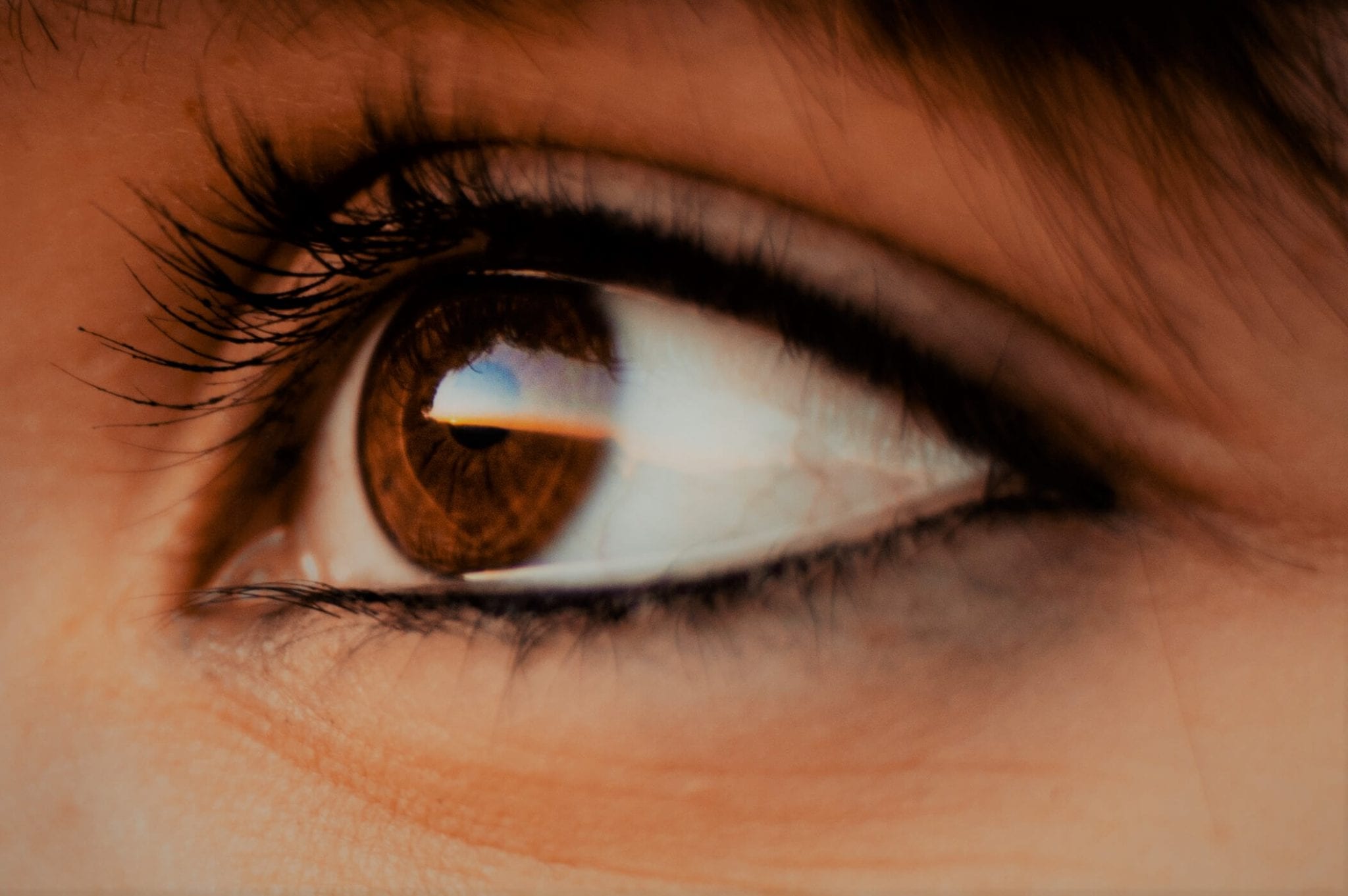 Have you heard about the term 'The Royal Elegance'?
This is what invisible eyeliner offers to you. A royal look with elegance. This look is perfect when you are in no mood of getting ready with heavy makeup and all. Just give your eye a break from a heavy eyeliner look.
Invisible Eyeliner look is the most attempted and one of the basic looks among all eyeliner lovers. Apply a thin eyeliner near to lash line or waterline in a subtle way that it must be undetectable. Blend it with eyeshadow to give a soft fine touch to this style. Additionally, you can fill your eyelids or eye waterline with a kajal or kohl.
Thick Eyeliner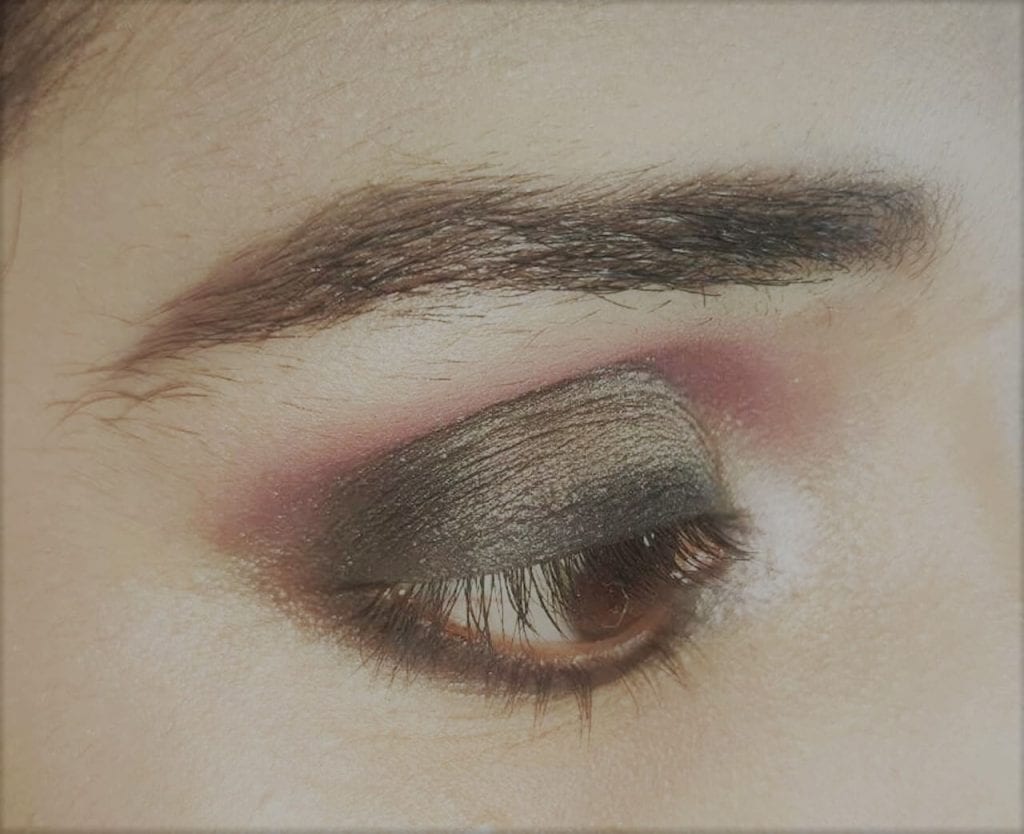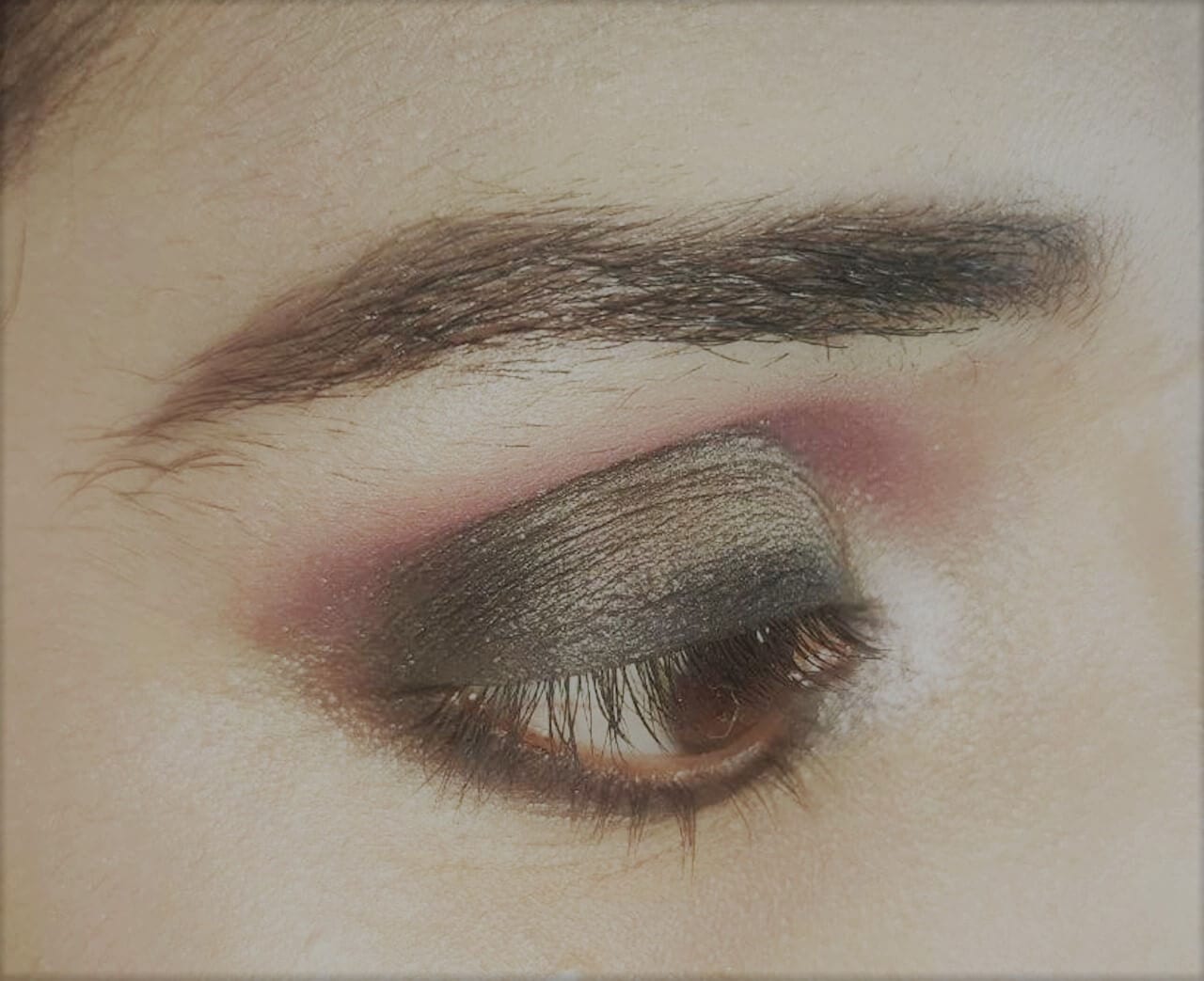 Thick eyeliner style is another bold look with a basic rule. The rule is, keeping the eyeliner same from inner corner to the outer corner of your eye. You need not worry about the uneven wings in this look. Complete this look with eyeshadow and a stroke of kajal or kohl on your eyelids or eye waterline.
A single coat of mascara with this look is going to give you additional compliments today. So be ready girl!
Arabic Eyeliner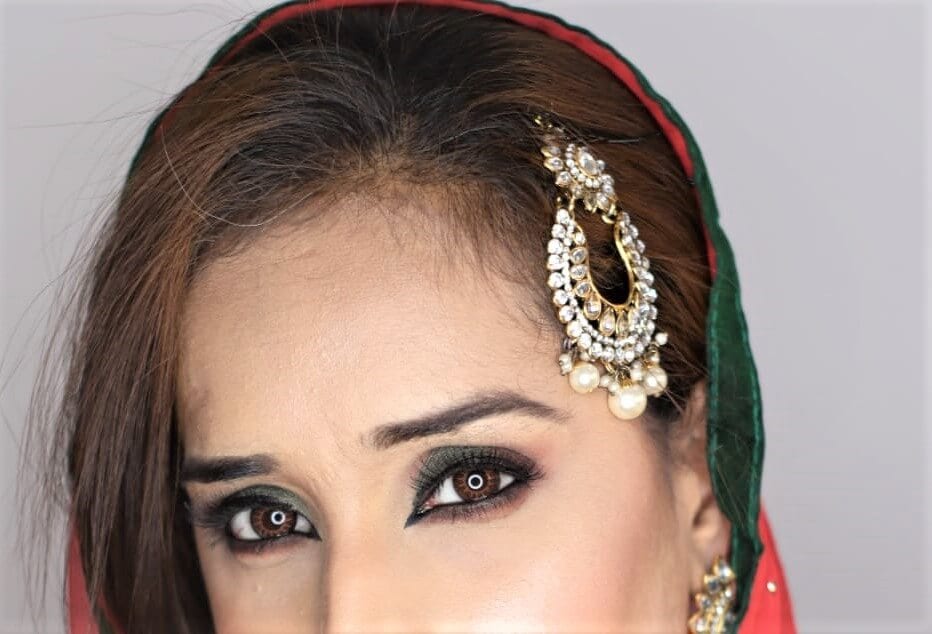 Do you believe that a person can hide so many secrets in their eyes?
This Arabian eyeliner look can make your eye denser and more mystical. Arabian eyeliner style is one of my favourites looks but it is not easy to master the edges. I have tried so many times to master it but couldn't. Yes, definitely, I will keep on trying.
This look is just a magnified version of regular cat eyeliner look. What you have to do in this is to create a sharp wing on both inner and outer corner of your eyes.
This sounds simple but I must say, very difficult for me, especially the inner corner wing. To apply eyeliner and kajal on the waterline is sometimes tough.
Tell me your experience with this Arabian eyeliner looks in the comment section blow.
Funky and Foxy Eyeliner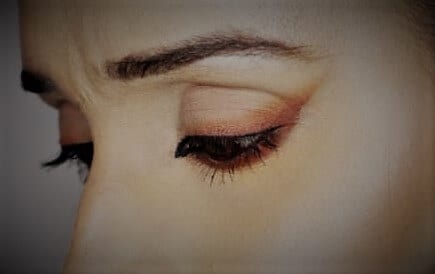 Last eyeliner looks of this article but unique and more creative than the other looks. Basically, this look is to uplift your eyes without any surgery. Some people also relate this look with graphic eyeliner look.
In this look, you need to create wings on the upper lash as well as on the lower eyelid area. The eyeliner should be thick at the beginning and thin at the wings. For foxy look, you should use a fox skin tone coloured eyeliner and if you want to go beyond this, you can try this look with different colour eyeliners and make this look funkier.
Conclusion
To sum up, it is right to say that, whatever look you are going to try, let just your eyes speaks how confident and bold you are. Keep trying new looks and do experiment with coloured eyeliners also.
Do you agree with the below quote?
"The eyes shout what the lips fear to say."– William Henry
I hope you like the looks and we would love to hear your experience about different eyeliner looks. Kindly share with us in the comment section below.
Special Credit: All the above pics belongs to Chaynika Makeovers(except 6th picture). Our team wants to thanks Chaynika Makeovers for supporting us and creating these amazing eyeliner looks on such short notice. You can visit their page on Instagram for more makeup looks and show your love on Instagram also.