Feels like all smartwatches are similar? Can't understand what will suit you? Which brand will best for you? Do I need to buy expensive or cheaper will suffice? How to choose the best smartwatch?
Do you have all these questions? We have answer to all such questions which may come before buying the best smartwatch for yourself. This smartwatch buying guide breaks down all sorts of factor which you should consider whether offerings from the top smartwatch brands fits right for you.
Smartwatches are more or less similar to your smartphones – with a small difference like you can wear it on your wrist. It delivers all the happening on your phone to your wrist – notifications, calls, text messages, health data and what not. It not only looks good on your wrist it also deliver serious health and fitness data. Most of them are built in with GPS, hear rate monitor and even an ECG in watches like Apple Watch series 5, Fitbit Sense 5 and Samsung Galaxy Watch 3.
We have gone to various options in price, features, look, applications, compatibility and design. So, irrespective of your budget, fitness goals, productivity, this smartwatch buying guide fits all and helps you determines your best smartwatch you should get.
6 Quick Tips to Chose the best Smartwatch
Check for the compatibility with your phone. Apple watches can only be paired with iPhone. Google's Wear OS and Samsung's Tizen works with both Android and iPhone but with lesser features working on iPhone.
You must check the battery life. As, hybrid watches tend to have more battery life but doesn't have touchscreen.
Try to include features like heart rate monitor and a GPS in your watch which can help you in tracking your fitness.
Put a tab on strap also. The smartwatch band can be replace easily and fits quickly.
Look for the app you intend to use on your smartwatch is available on it.
Don't burn your pocket to get all the features which will be of no use for you.
What is the Operating System of your Smartwatch? – Compatibility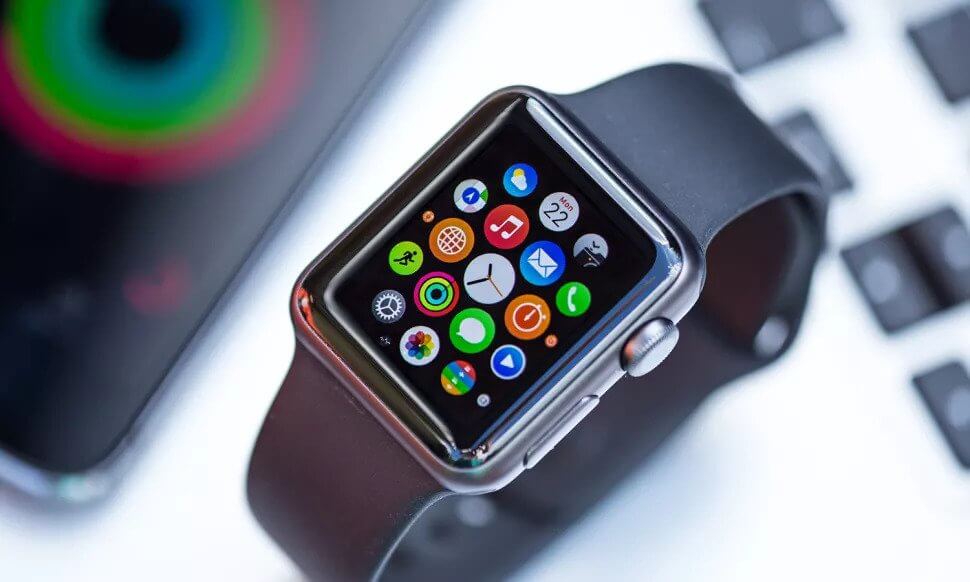 The main reason behind buying a best smartwatch is to make it compatible with your smartphone. There are Watch OS, Tizen OS and Wear OS on which all the smartwatches are based. Firstly, Apple smartwatches which are based on Watch OS, are only compatible with iPhone.
Secondly, Samsung have their own proprietary Operating System (OS) called Tizen. Samsung Galaxy Watch are perfectly compatible with all the phones. But, you get an extra edge while connecting them with android phones.
Watches like Fitbit or Garmin run on their own OS and can be paired with both Android and Apple. And here, Fitbit gives its android users gets an extra feature of quick replies to text messages.
Thirdly, Wear OS by Google can be found on smartwatches from manufacturers like fossil, LG, Huawei, Sony and others. They are compatible with Android as well as iPhone. However, you can the optimum results on an Android smartphone. You can check g.co/WearCheck about the smartwatch compatibility on your smartphone.
Design and Customization: Smartwatch buying guide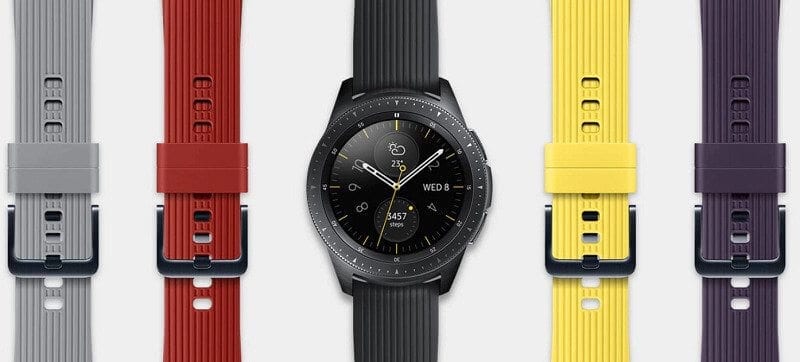 Definition of best is different for everyone so, has to be the design. The smartwatch should have capability to change the band easily and can be swap with third party band provider to customize as per your like. You should look for the option to customize before buying like band color, material, dial color and locking mechanism. Most smartwatches comes with different size of dial, 40~44 mm, check which fits best on your wrist to have the best comfort. Dial also has option between round and square, where previous one giving more traditional analog look.
Application Options: Smartwatch buying guide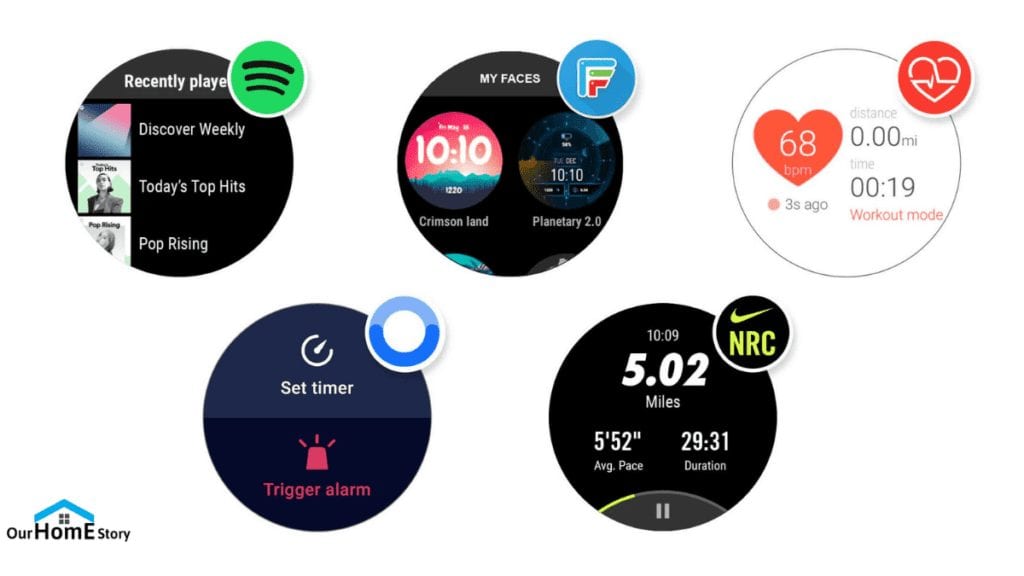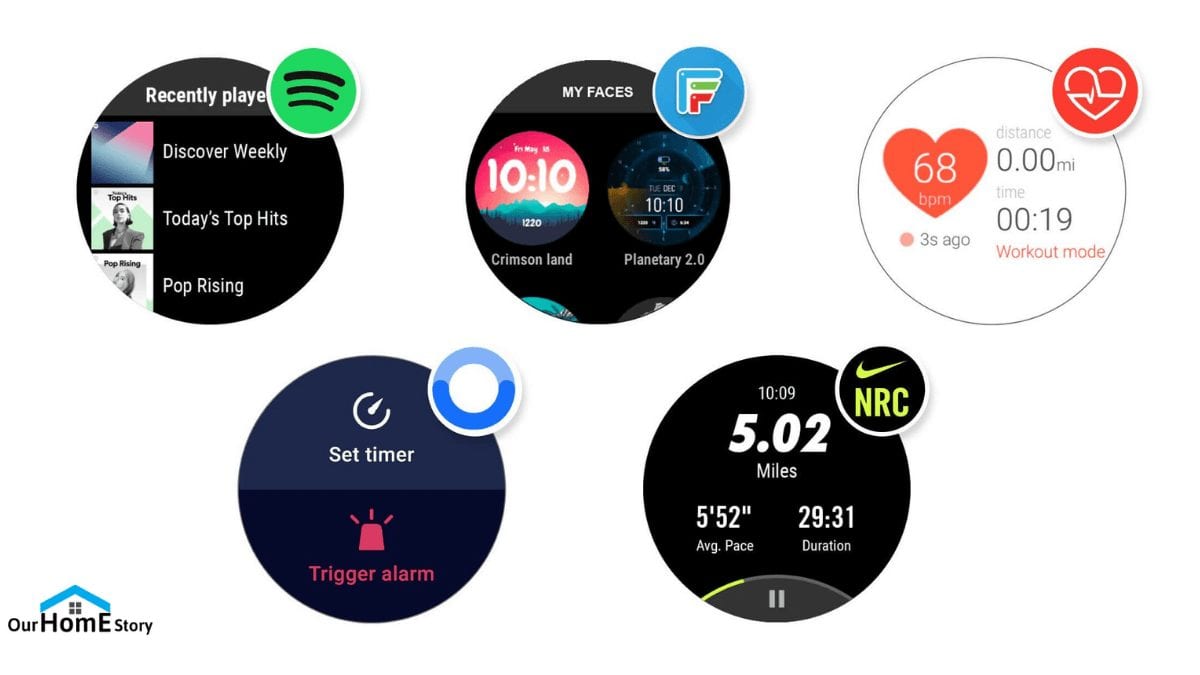 Smartwatch market app is continuous evolving and ever growing with myriad of wearing application options. The Apple Watch OS has the most comprehensive application list with 20,000 and growing. Apple has a dedicated Watch OS app store to download so, you can directly download it in your watch. Google Wear OS is also not behind and have almost same number of application. And can do all the things, replying to WhatsApp messages, calling for the cab and many more. Similarly, look for the application you required to use and make the most of your best smartwatch.
High on Fitness: Smartwatch buying guide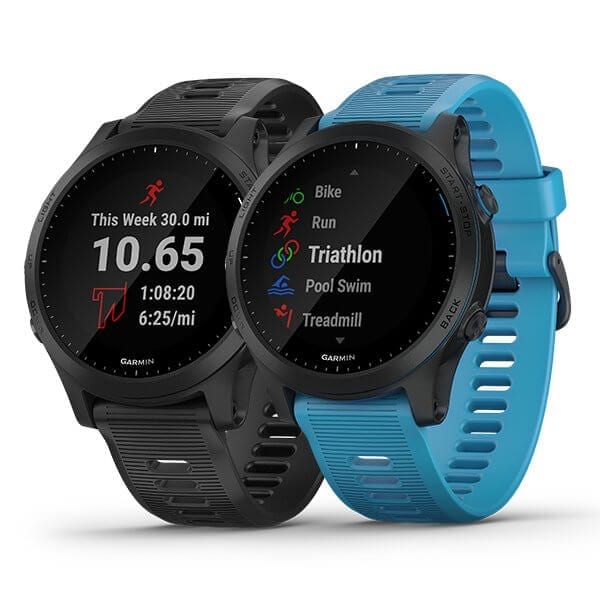 Smartwatches and fitness trackers moves hand-in-hand. So, all the smartwatch manufacturer trying to add as many as fitness tracking features to attract all the fitness enthusiasts out there. Some smartwatches depends on smartphone for activity tracking however, many smartwatches comes with in-built pedometer and GPS for tracking your steps. GPS being one of the selling point of these watches. It helps you keep your smartphone at home while you can still track your outdoor run with path and pace.
If you are a casual runner or a serious fitness enthusiast you should consider Fitbit Versa or Garmin Vivoactive series, they offer smartwatch like feature with high on fitness features. And if you are a women then you should definitely consider buying Fitbit as it offer menstrual cycle tracking and also compare with sleep and health activity.
Battery Performance: Smartwatch buying guide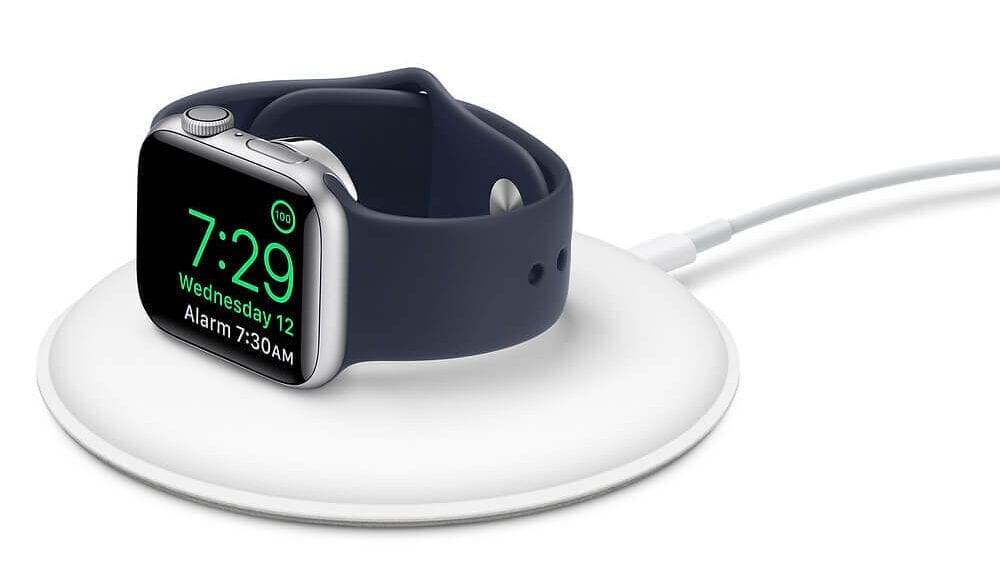 Smartwatch just like smartphones host myriads of day-to-day functions which impacts heavily on the battery life. Having colored touchscreen and lots of application installed the battery barely last a whole day. With usage of GPS and music at the same battery will drain out in 5 hours. So, you have to keep it in mind of regular charging of your best smartwatch. Garmin Fenix 6X Pro batter last for around 15 hours if used with GPS and music simultaneously.
Touchscreen or Physical Controls: Smartwatch buying guide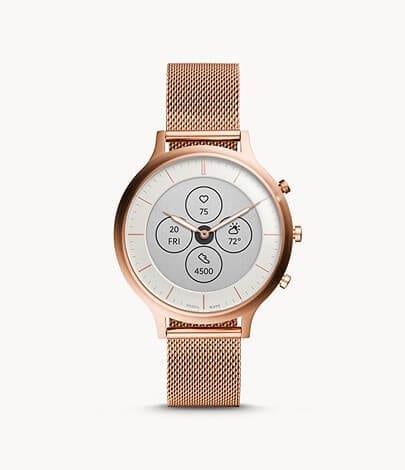 Surely, it's a personal preference to choose between touchscreen and physical control. However, touchscreen are better if you want to do more things on your smartwatch. Adding to this, even in touchscreen watch you can have crown which allows you to scroll between the apps and even zoom. On the other side physical controls makes it easier than using fingers on a tiny screen. Hybrid watches are generally doesn't have touchscreen. If you are a multi tasker than you can opt for touchscreen otherwise Hybrid watch would be more convenient for you.
Calling & Payment: Smartwatch buying guide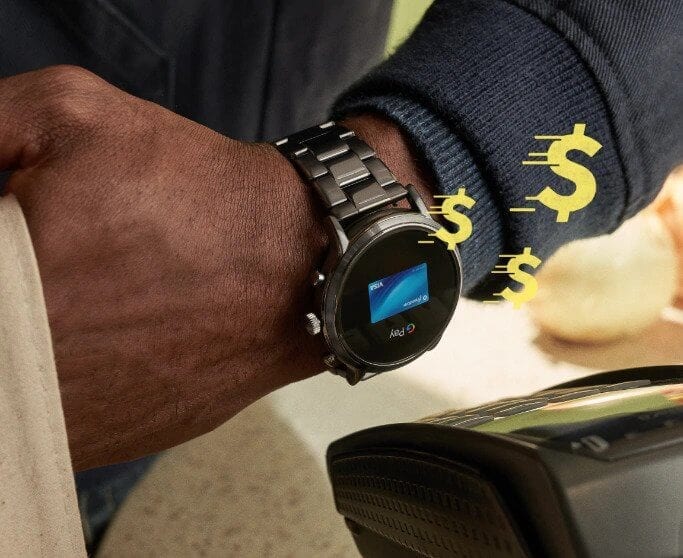 Want to make calls while on a run? Or don't want to carry your phone every time? Now you can keep in touch with your smartwatch. There are smartwatches which allows you to make calls without your smartphone. You can put your smartphone number e-sim in your smartwatch. You can easily get Jio e-sim which can be linked with your smartwatch to attend and make hassle free calls.
Another most important feature to look for: NFC. Most of the smartwatches comes with NFC enabled chip inside. It means now you can make payment without having you smartphone with you. You can tap your smartwatch at your nearby merchant for smooth payment. All Apple watches comes with Apple pay and also Android Pay can be accessed on most the smartwatches. Samsung uses it own Samsung Pay on their Galaxy smartwatches.
Money matters: Smartwatch buying guide
No doubt smartwatch price range is very vast. Basic GPS enabled Noise ColorFit NAV smartwatch starting from Rs. 3999 to Apple Watch Series 6 at Rs. 49,990. For serious runners or triathlon runners getting accurate data could cost a fortune, Garmin Fenix 6X Pro Solar at Rs. 1,08,890. So, you have to chose what is your budget, purpose and feature required to fulfill that purpose.
In last, you are the user and you better understand your requirement and budget so, make your rational decision based on the above points to create a best combination to purchase your best smartwatch.
Have any specific requirement or suggestion, do write in the comment section below.