Wireless earbuds are the new rage in the market right now. Everyone wants to have their hands on it. Even the new manufacturers are also putting their best wireless earbuds. And it's not necessary that every brand is giving the best. You have to check whether it is worth the buy or a waste. And to select you have to do some research and to avoid the product which is of waste. So, to save your time we have noted down key points to know before buying the best wireless earbuds.
These are used on daily basis, for attending calls to a meeting, listening to music, or while travelling. So, whether you like to listen to music or audiobook, to give you the best experience you gotta have the best wireless earbuds.
1. Purpose
This goes without saying, you should be knowing your purpose of buying the best wireless earbuds. As it is different for the different activity. You have to think where all you are going to use it the most. Gym, Running, Calls, travelling, etc are major activities on which brands focus while designing t.
2. Type & Fit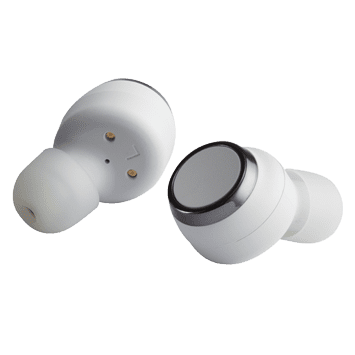 No doubt, every brand wants to look different and sometimes the perfect they want to create is not attained. So, we have to be aware of while choosing the right type and fit for your ears.
2 Types of fits to choose best Wireless earbuds
In-ear Monitors (IEMs)
Earbuds
I would prefer to go with the In-ear monitors because of the following reasons
Fits snugly into your ears
Cuts you out from the external noise and gives you the best sound experience
You will not have any fear of falling out from your ears. Making it perfect for intense activities like running, gym etc.
In-ear monitors come with different sizes of tips so, that it can match your early perfectly
Further in In-ear monitors type there are different design which you can you according to your needs
3. Cost
Keep it in mind, no best wireless earbuds comes at a bargain price. Certainly, you have to shell out some money to get your hands on the best. Since, the manufacturer has to put good quality Bluetooth chip to give you the better connectivity, a high-density battery so, that you can have a maximum time of usage in between charging intervals. However, there are some good local manufacturers who are giving a decent wireless earbud even under a price range of Rs.5000. So, don't overspend your budget, keep a tab on your pocket too.
4. Battery Life
Undoubtedly, one of the major deciding factor while choosing the best wireless earbuds. This certainly also a major area of innovation for the brands. In it, according to me, it the second most important thing after sound and cost in choosing your best wireless earbuds.
So, you might have seen brands boasting about 3~4 hours of battery life. Firstly, slash this figure by 20~25% to get the exact value of real-world usage. Secondly, wireless earbuds come with a charging case, means when the battery is completely drained you have to put it back in the charging case for it's charging from the in-built battery. The charging case mostly is capable of charging earbuds for 3~4 times. So, whenever you see brands saying 12~13 hours of battery life, it is not for continuous listening but the combined charging. Your main focus should be on looking at single charge use.
5. Weight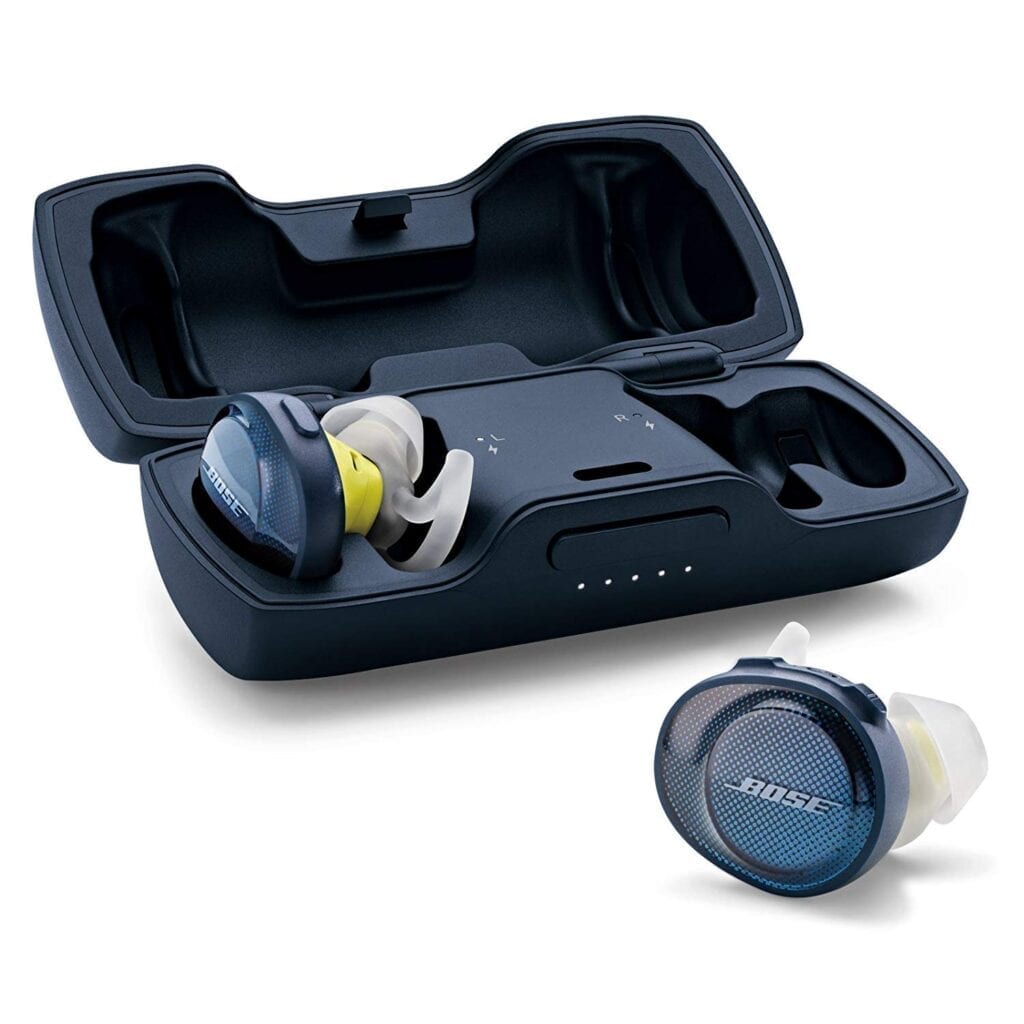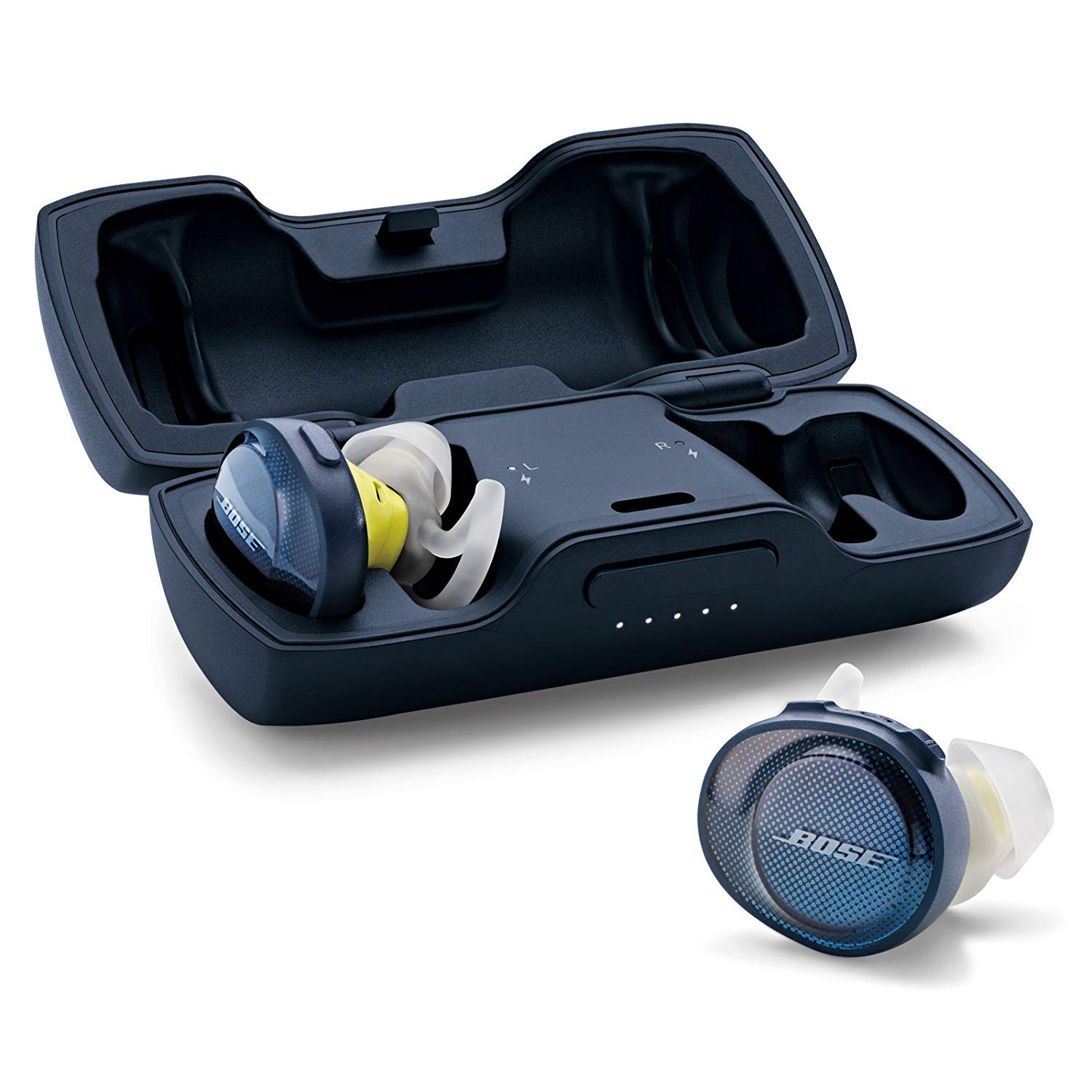 Although, some might argue that an extra gram in it won't affect your experience. But, I would say yes it really can be a deal-breaking at some points. Lightweight earbuds give you better comfort for a longer duration of listening. Bose Wireless earbuds being the lightest earbuds currently available in the market.
6. Charging Case
This is a new concept in headphones. This stores battery for your wireless earbuds. So, it works as a power source. Whenever your earbuds are out of battery you need to put it in the charging case for recharge. So, it has to be robust and sturdy since you will be keeping your earbuds in and out multiple times a day.
7. Connectivity
The main reason behind buying the best wireless earbuds are being its connectivity. You get away with the hassle of the tangled wire. It comes with best in class Bluetooth technology offering minimal sound loss. While buying you should look for Bluetooth 5.0 or at least 4.2 to get the best connection range. An extra point which needs to tick is whether your wireless earbuds can be paired with a smartwatch.
8. Codec
Before we know why it is important to know before buying best wireless headphones.
Do you know what is Codec?
Codec is a form or program or codes which are design to compress the data from the source device to quickly transmit, and then decompress the data on a headphone.
There are different types of codecs available in the market. SBC(Sub Band Codec) being the most common. You can find this codec on almost on wireless earphones. But there are more advanced codecs available in markets like AAC (Advanced Audio Coding), Qualcomm aptX, and Sony LDAC. Apple devices support only SBC and advanced version of AAC. On the other side, if you are an android user, you have all the options available. So, you must look for high-resolution codec before buying the best wireless earbuds.
9. Volume
You have to check for the volume also. See how much volume it can deliver, as not all the wireless earphones are not built to delivery the same volume. As in most cases, you will get the desired volume at 50% of their volume, but in other, you may not get even at 100%. Unlike, wired earphones where you can add extra amplifies to increase volume, you don't have any such options to do in wireless earbuds.
10. Controls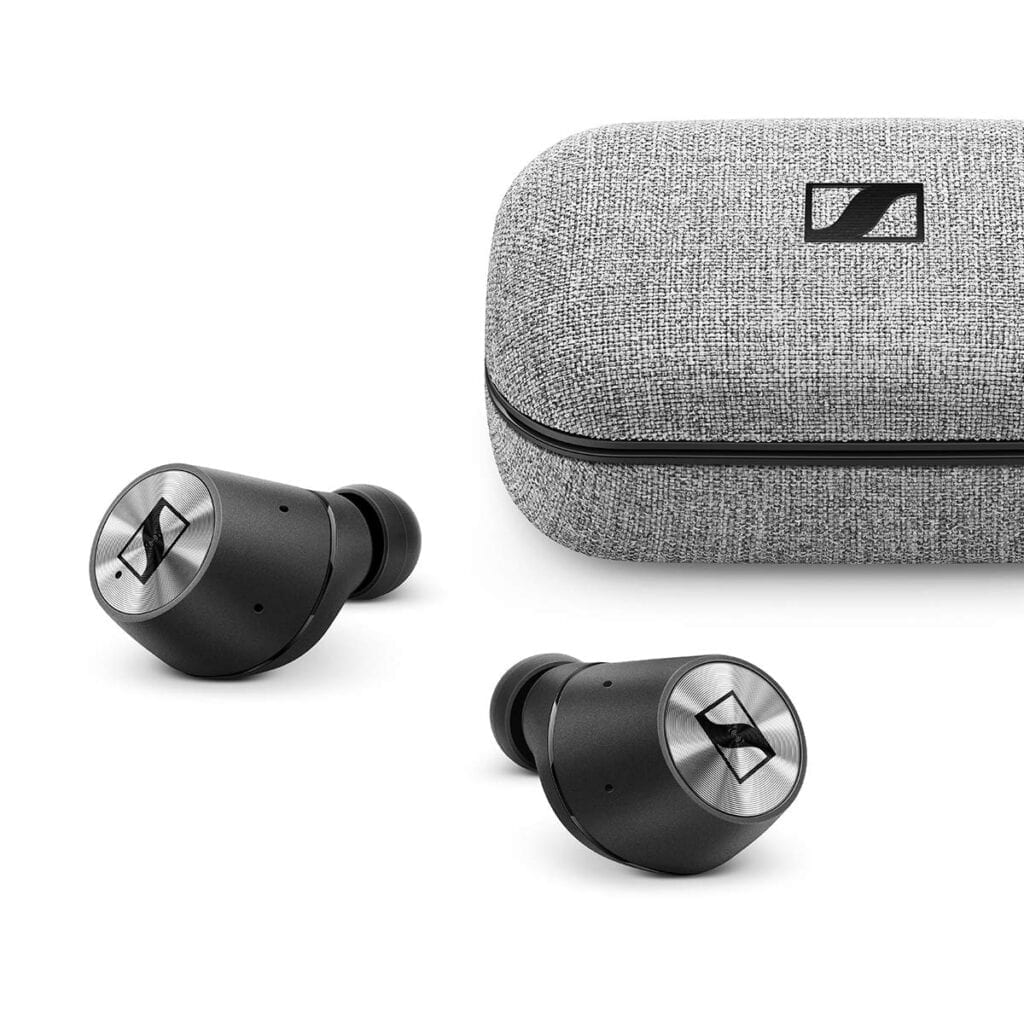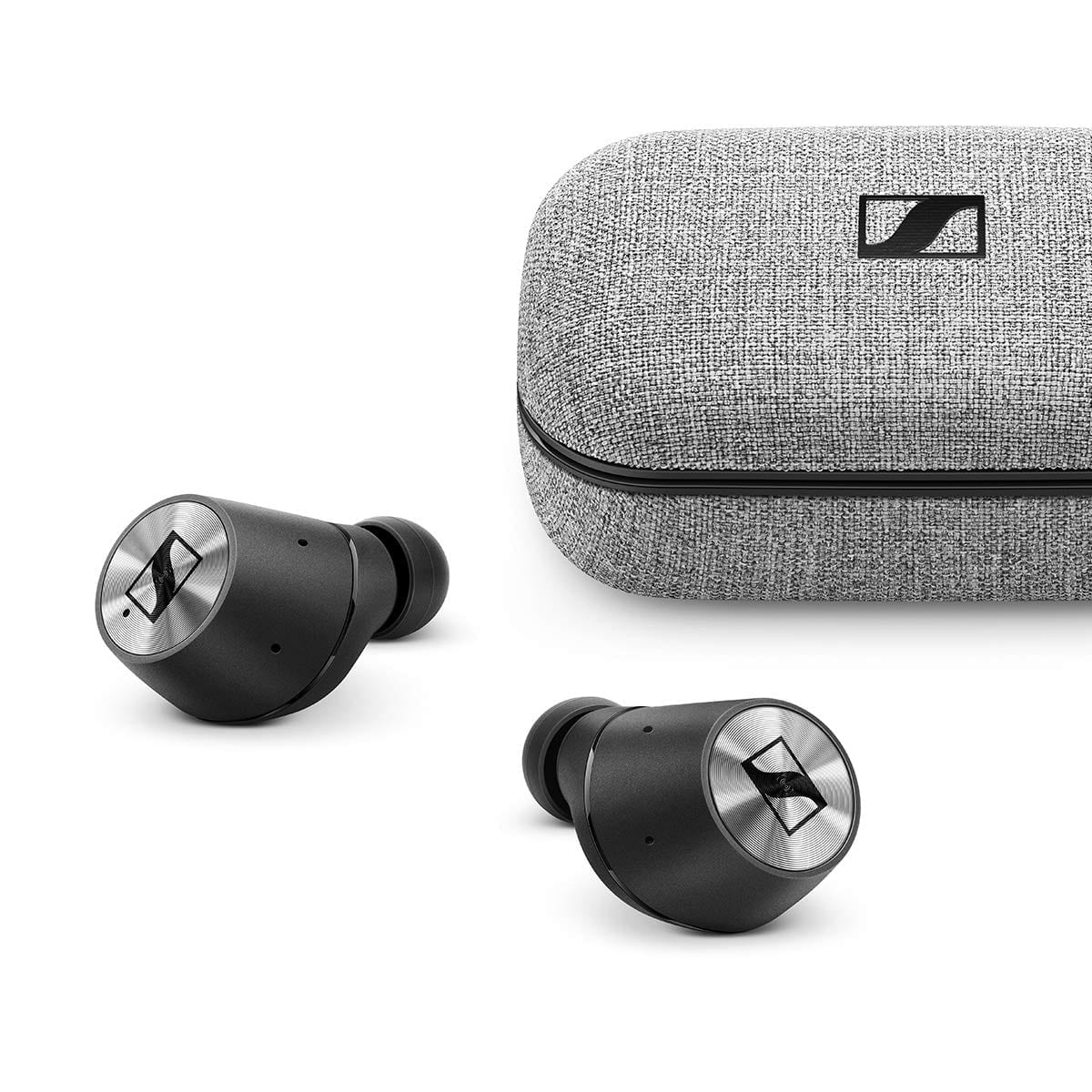 Apparently, with wireless earbuds, you can avoid usage of your smartphone. But, that can only be done when your best wireless earbuds have controls on it. Otherwise, you have to keep your smartphone with you to play, pause, skip a song, to give voice commands. Even, some earbuds have advanced control of pausing the track the moment you pull it off from your ears. So, look closely for control which the brand is offering. I am sure having the controls will definitely ease your experience. One of the best wireless earbuds having the best control is Sennheiser Momentum True Wireless in-Ear Bluetooth Headphone with Multi-Touch Fingertip Control.
11. Noise Cancellation
This feature is becoming a norm in wireless earbuds. It can suppress the external noise which affects your music listening experience. But this comes at a cost of battery life, it drains your battery quickly. And adding a big battery to give you a longer duration of listening, it includes chunky battery making earpiece bigger. Wireless earbuds come with Hear-thru feature which let's adjust the noise cancellation level when you have to listen to someone without pulling best wireless earbuds out of your ears.
Best wireless earbuds are great to have as it removes the mess of tangled wires without compromising on sound quality. These are perfect for the one who is always on the go and don't the clutter of cables into there bags. Buy wisely, and make sure tick all the above points before buying your pair of wireless earbuds. Keep listening and keep coming back for reading more checklist like this.