What is a stylish wardrobe made of? Something sugary, something in white and definitely everything nice.
Since everybody wants to stay home at the moment, this season is the best time of the year to put your feet up, let your hair down and lounge by the poolside (or your home for now) in easy-breezy dresses and a glass of mimosa. This season also allows you to experiment with everyday outfits that bring out the fashionista in you. And the options are never-ending – you can pick from chic kurtas to elegant dresses and cute tops that Must-have stunning outfits for every mood and instantly up your style game.
However, when updating your wardrobe while staying at home, it is essential that you keep these three things in mind:
– go for light fabrics like cotton and linen that are soft on your skin
– opt for playful and versatile prints that you can easily dress up or down
– find silhouettes that are airy enough to keep you cool through the day
Since this season, we are spending more time at home than usual, it would be smart to pick outfits that will effortlessly take you from dawn to yawn. Keeping up with the season's relaxed vibe, we have compiled a list of 8 must-have stunning outfits for every mood. And needless to say, these outfits from Curious Hanger are ideal picks if you are planning your wardrobe on a budget.
For a virtual brunch date with your girlfriends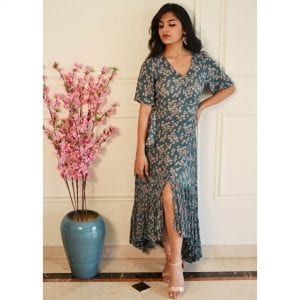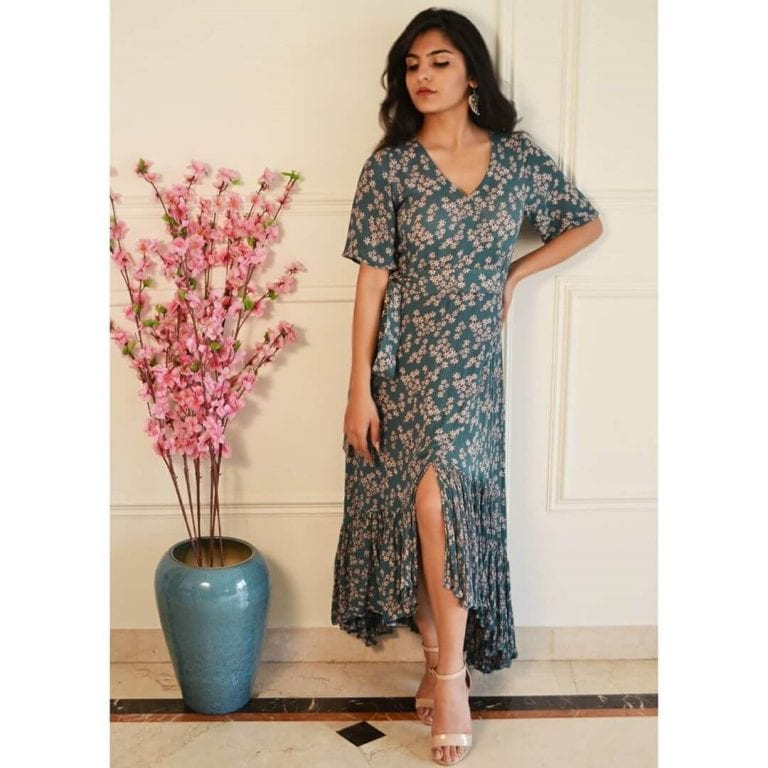 Florals for summer? Exactly what you need to brighten up your everyday style. This graceful V-neck Floral Secret Ruffled Dress with an asymmetrical hemline is definitely a keeper. Just think of the endless looks that you can create. You can wear it with a lariat neckpiece for a virtual brunch date with your girlfriends or wear it with flats for a day out in the city.
P.S. If you are looking for footwear options, why don't you have a look at our list of shoes every Indian woman should own
For every day Zoom meetings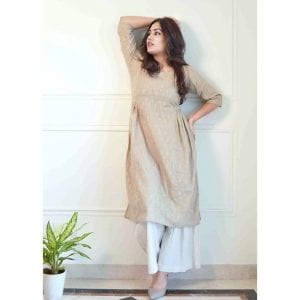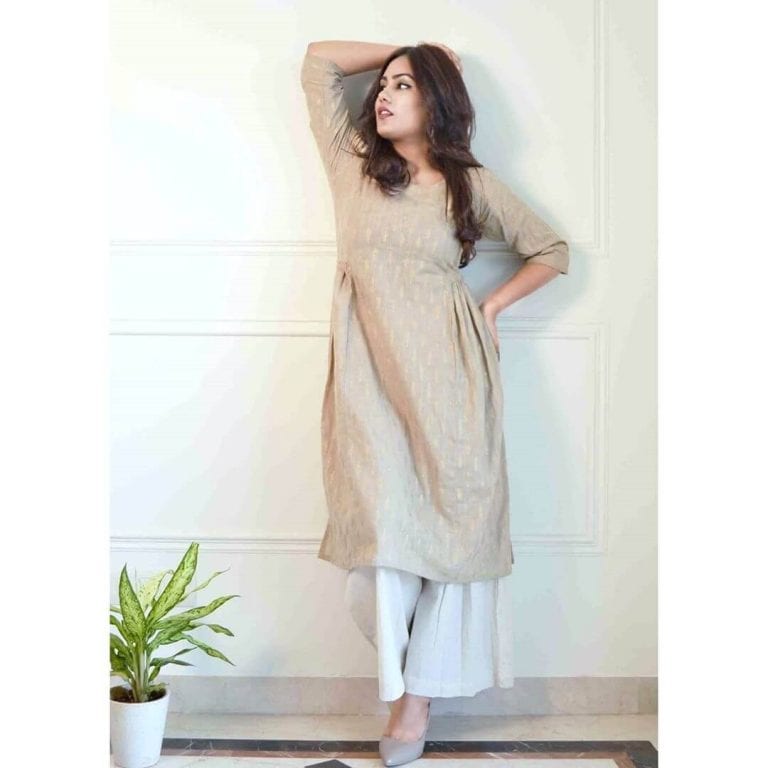 The Light Grey Golden Leaf Motif Kurta is a must-have for your wardrobe. This pretty silhouette with gathers on the side will definitely work to enhance your waist and upper body. The colour is soothing enough to wear all-day-long and versatile enough to pair up with neutral or pop-coloured bottoms. Whichever one you choose, one thing's for sure, you won't regret this purchase.
For a virtual Houseparty with your friends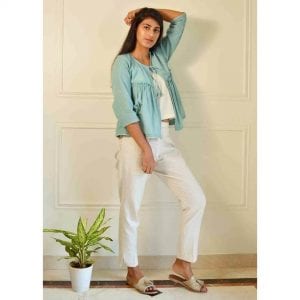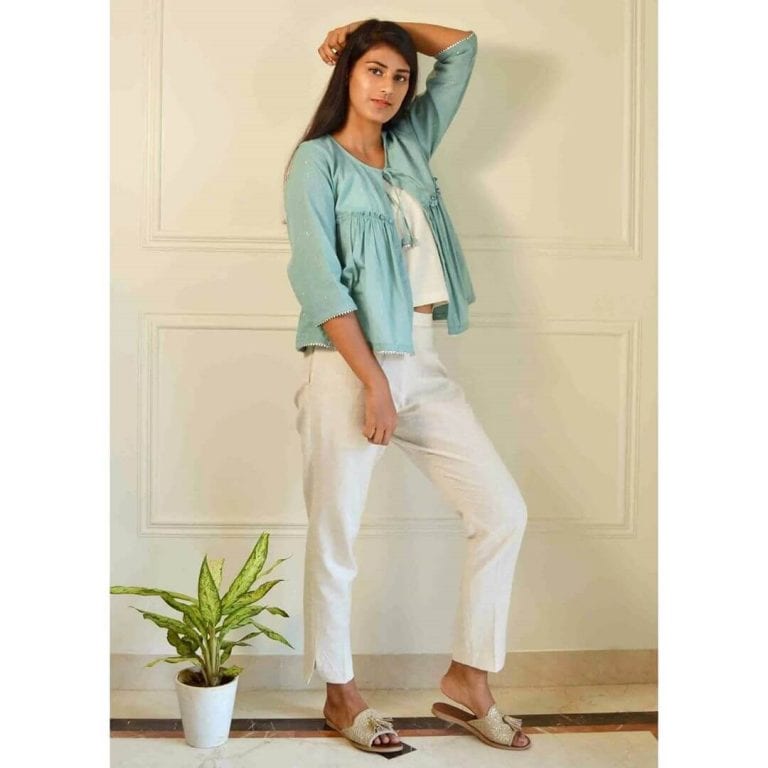 One thing that we love about this season is how one can experiment with chic layers. This Twinkling Cadet Blue Co-Ord Set co-ord set is just a perfect option for laid-back summer days. The silhouette is comfortable and pretty adorable – we bet you would be gathering compliments when you wear this to your next online Houseparty. The top is inspired by the traditional Kediya top, which makes this outfit a cool mix of traditional and contemporary.
For an online date with your beau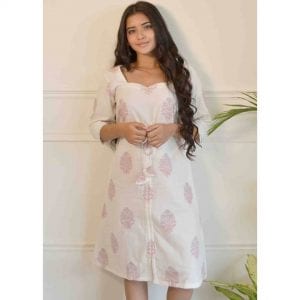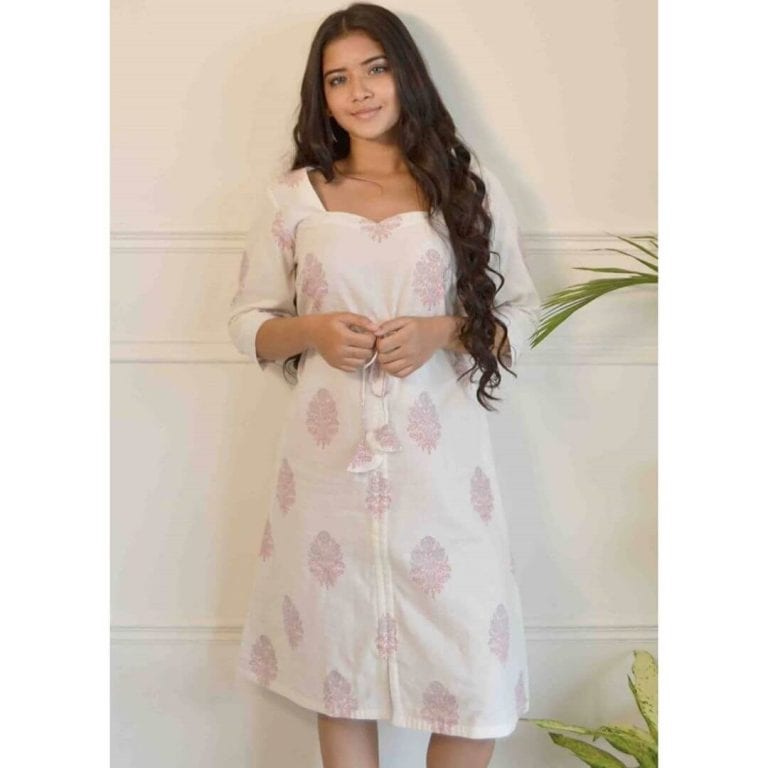 If you have read our story on clothes every Indian girl should have in her wardrobe (link), then you will know why you should invest in a handloom dress. This graceful White Short Dress with hand-block details is the best you can buy on a budget. Let the drawstring on the waist help you cinch the silhouette and dress to impress your partner on that next online date.
For a virtual game night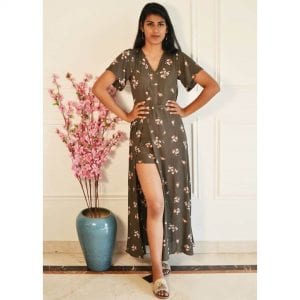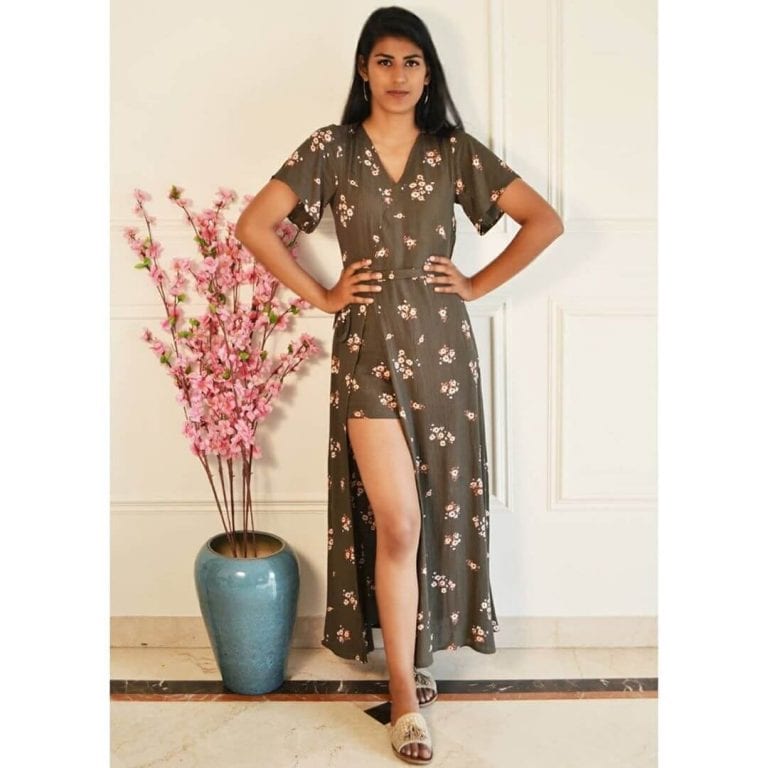 Put a glamorous spin to your everyday look with a dress that is equal parts comfortable and stylish. The Enchanted Forest Dress in a soothing brown shade is just what you need to make a cool statement. Wear it with sliders, open up your hair and you are ready for that much-awaited game night with your pals.
For a kitty party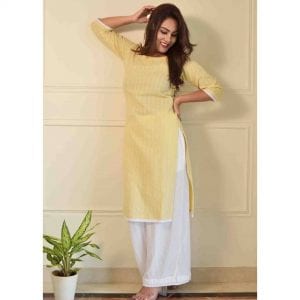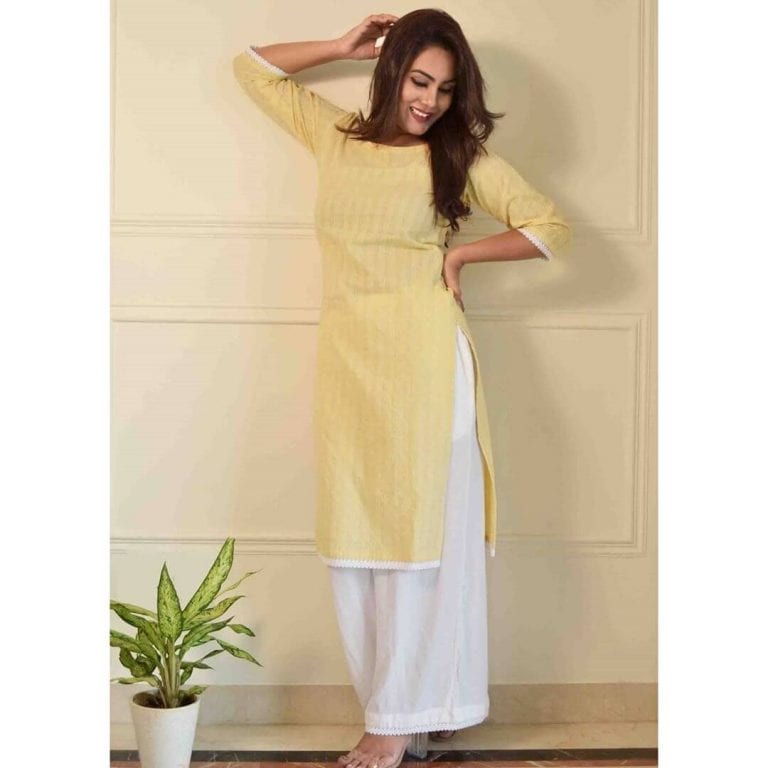 Lighten up your summer days with this refreshing yellow kurta that is ideal for indoors and outdoors. The Banofie Yellow Kantha Kurta has exquisite details that will take your look up a notch – think hand-embroidered Kantha stitches and a sweet crochet hem.
For an intimate get-together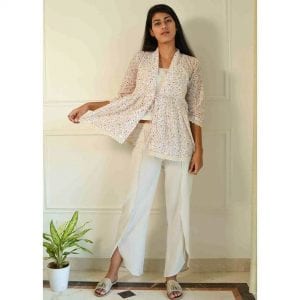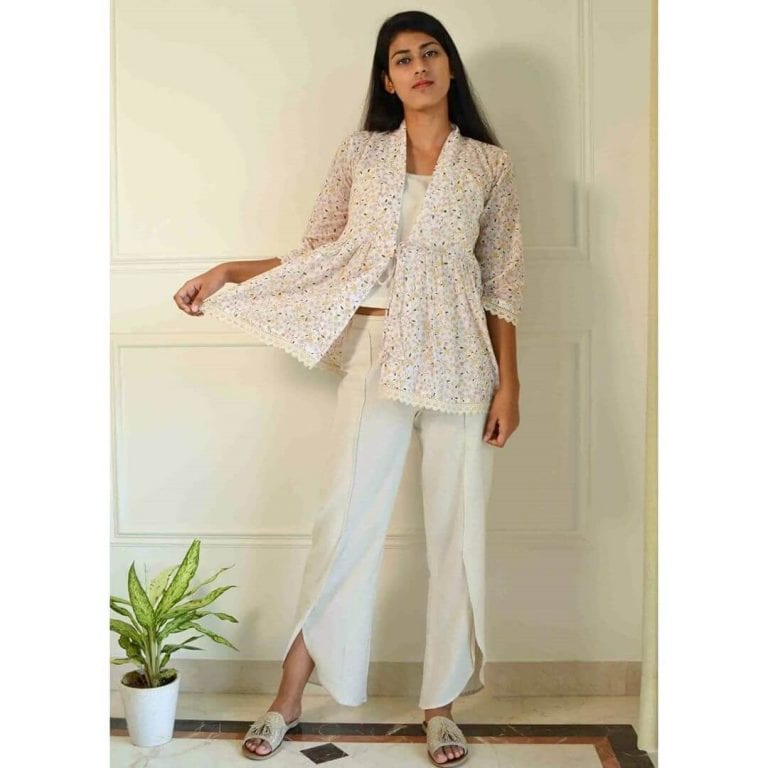 We are always on the lookout for outfits that give us infinite styling possibilities. The Florence Ivory Co-Ord Set does this and much more. The pretty jacket on top is just the icing on the cake, making it the perfect choice for a small gathering with friends and family.
For your next office visit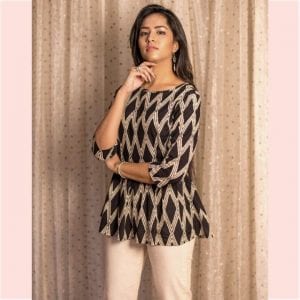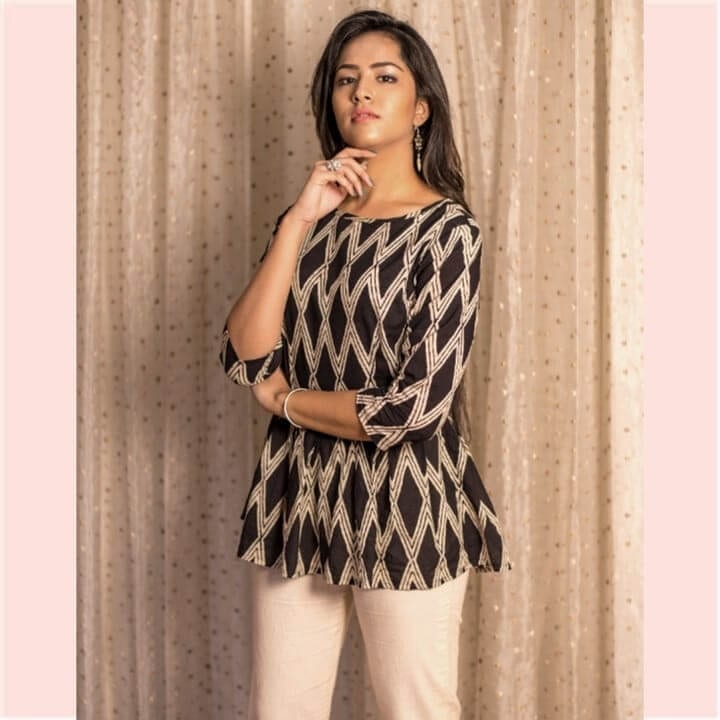 A sharp silhouette in a comfortable fabric is what you need for your days at work. It's practical, it's chic and the peplum shape makes it easier for the top to be styled with pants or skirts. Definitely what has been missing from your wardrobe.