After the long scorching summer, here monsoon has stepped in. The season brings us joy, refreshes us, and most importantly it brings relief from the sultry heat of the summer. This season is perfect to spend time indoors with a hot cup of tea or coffee. However, the refreshing season gives a lot of annoying hair and scalp problems, isn't it? Obviously, any skincare lover would love to know the best hair care tips for monsoon.
First understand what monsoon does to our hair?
During monsoon, the high humidity in the environment can cause hair damage like – unnecessary stickiness in the hair, frizzy hair, and hair fall. The list doesn't end here, it also causes bacterial infections and results in dandruff and itchy scalp. Nevertheless, there are natural hair care tips that do wonders about every hair problem. If you would like to enjoy the monsoon without any damage to your hair, then you are at the right place. We are going to tell you the best hair care tips and healthy hair care routines to prevent your hair from problems caused by the monsoon season.
We are going to discuss four types of hair in our today's article about 'Real and best hair care tips for summer.'
Also, read our article on 'How to get rid of dandruff? – 8 home remedies for dandruff.'
1. Best hair care tips for dry hair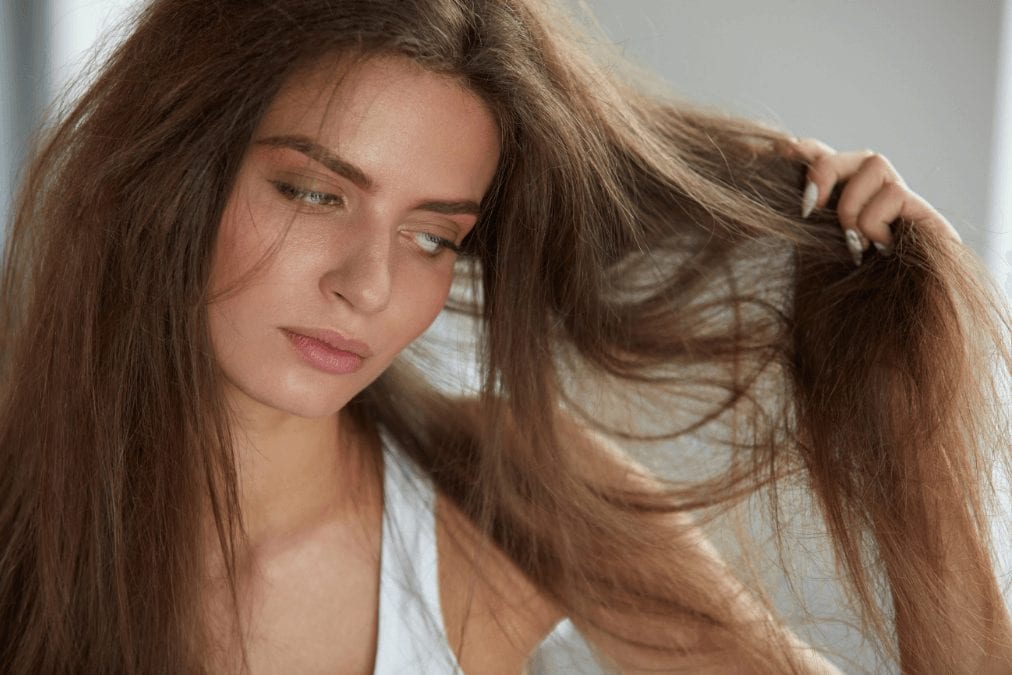 Dry hair is common during the monsoon season. Certainly, which is all due to the high humidity in the environment making the hair unmanageable. If you would like to beat the dryness and frizzy hair, here are the real and best hair care tips to follow.
Oil your hair for a short time duration
When it comes to oil treatment, it is important to oil your hair for a minimum of 30 minutes to 1 hour followed by the shampoo and conditioner. It is always best to use coconut oil, almond oil, and olive oil – just warm the oil and apply it to your scalp and give a good massage.
Note: Avoid using thick viscous oils because it is difficult to wash and it requires harsh cleansers which may damage the hair.
Keep your hair and scalp clean
During monsoon, it is important to keep your hair and scalp clean because increased humidity can cause problems like roughness, dryness, and dandruff. And this is often the reason; you should wash your hair on regular basis using mild shampoo.
Note: Avoid everyday hair wash; instead wash your hair every alternate day. Do not forget to apply a conditioner every time you wash your hair.
Use a wide-tooth comb
It is always recommended to use a wide-tooth bamboo hair comb to detangle the hair. Try to avoid the usage of a hairbrush because the hairbrush has many thin teeth which pull the hair to breaking point.
Do not use a blow-dryer
It is advisable to dry the hair naturally because it can cause hair damage and more dryness. Also, in case you use any heat treatment to your hair, make sure you apply a good hair serum to cop up the damage caused by heating.
Hope you get your best hair care tips for dry hair for this monsoon.
2. Best hair care tips for oily scalp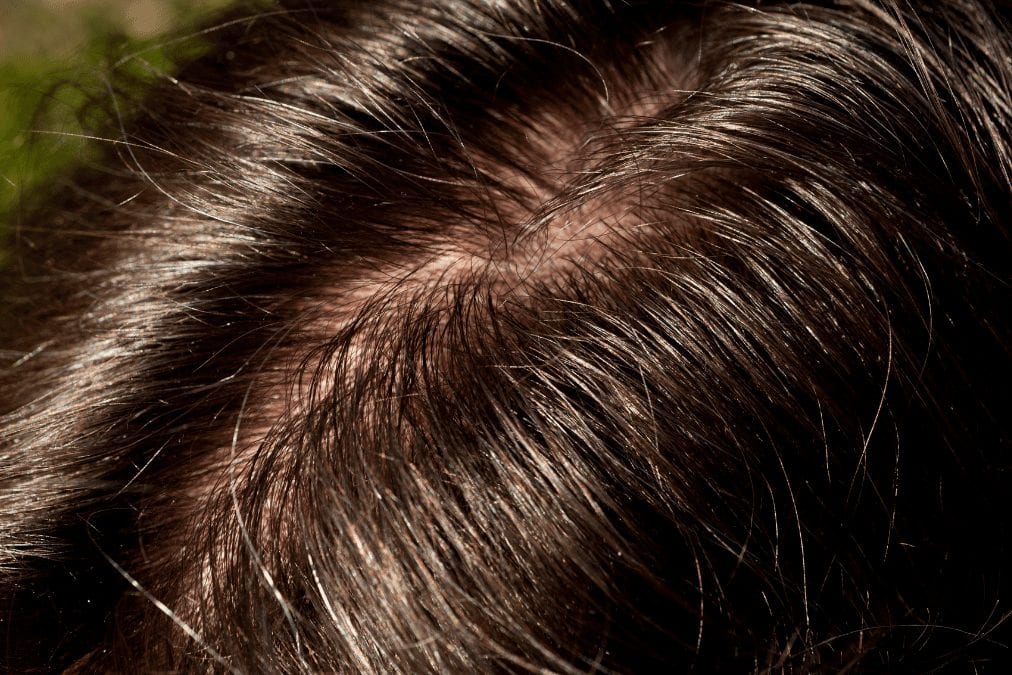 During monsoon, many people find it even more problematic to manage oily scalp or oily hair due to increased humidity. Oily scalp cause hair fall, dull hair, and sticky along with itchiness. However, hair care tips and hair care routines already have flooded the internet but this is going to be your best read for the coming monsoon.
Here are the real and the best hair care tips for you about how to get rid of oily scalp during monsoon?
Frequent hair wash
When to comes to number of hair wash for oily scalp, there are so many myths buzzing around. So, the myth buster is you will not lose your natural oils from the scalp if you wash your hair frequently during monsoon.
However, frequent hair wash helps you to get rid of the surplus oil in the hair. It also removes the leftover hair products from the scalp.
Note: If your hair is just too oily, you can wash your hair every alternate day. Most importantly, use mild shampoo because it is compatible with frequent wash.
Healthy diet
To maintain your scalp's health, it is important for you to follow a healthy diet. If you are having an oily scalp, try to avoid oily and fried food instead consume saturated fats with a balanced diet. Include seasonal fruits, keep yourself hydrated by drinking enough water throughout the day.
Note: Include omega-3 foods in your diet because it improves the scalp's health and reduces oil secretion.
Avoid Styling tools
Who does not like to use styling tools? Styling is the millennial's trend and everyone like to keep themselves updated with the trend. But, have you ever considered the damage styling tools do to your hair? The worst enemy for the oily scalp is styling tools. It makes your scalp greasy and your hair weak by damaging the hair follicles.
Often touching the hair
Most of the women have a habit like playing with their hair, but do you realize it is the worst habit? Often touching your hair transfers the oil from your fingertips onto your hair, and makes your hair greasier. It also disrupts the natural moisture levels of your hair.
3. Best hair care tips for curly hair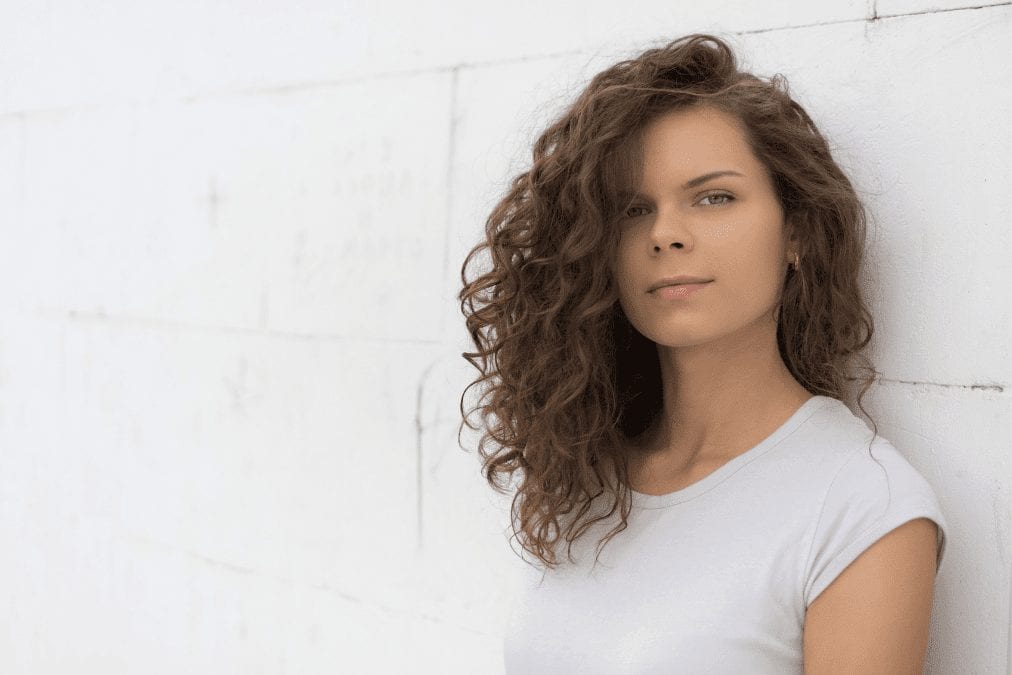 Usually, hair gives more confusion for each woman especially one with curls. Curly hair looks beautiful, but it is very difficult to maintain especially during monsoon. Curly hair absorbs an excessive amount of moisture from the environment and causes hair breaks due to the damaged cuticles. If you are struggling to maintain your curly hair, here are some best hair care tips you can follow.
Wash your hair twice a week
This is one of the best natural hair care tips. To keep your scalp clean, use your regular shampoo and wash your hair twice a week. There is no need to change your regular shampoo, until you face any scalp problems like itchy and flaky.
Note: If you find any scalp problem, consult your doctor, and try changing your shampoo.
Use Conditioner
Certainly, do not forget to condition the hair after a shampoo wash. A mild shampoo helps to solve the scalp problems like dandruff and removes greasiness, but to keep your hair frizz-free you need conditioner.
Use hair serum
Monsoon makes your hair dry and frizzy. So, you tempted to oil your hair than usual. The oil will weigh your hair down; instead, use a hair serum to tame your dry and frizzy hair.
Avoid coloring your hair
During monsoon, try to avoid colouring or colour change in your hair; because colouring requires bleaching your hair or the use of harsh chemicals. By doing bleaching, it can dehydrate your hair more.
4. Best Hair Care tips for chemically treated hair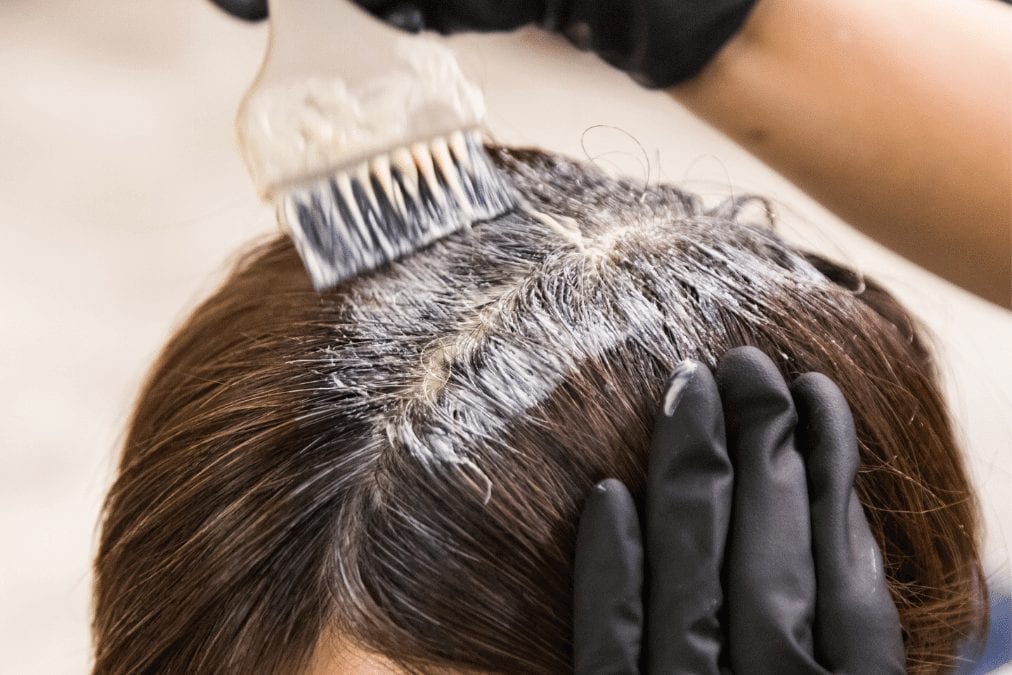 We always wish for our hair to look perfect all the time. To achieve the same, we do whatever is in the trend be it colouring or haircut or any other style. But in monsoon hair become even harder to handle and control, especially for people who have already chemically treated hair.
During monsoon, coloured and chemically treated hair easily gets damaged due to frequent contact with rain, high humidity in the environment, and frequent hair wash. However, if you are trying to find how to handle your coloured and chemically treated hair- here are some basic and natural hair care tips and routines that going to help you a lot.
Do not give frequent hair wash to your chemically treated hair during monsoon
After hair wash, it is a must to follow a basic hair care routine to avoid hair fall. Hence, it is advisable to use a serum in step with your chemically treated hair and a wide-tooth comb to avoid breakage
During monsoon, try to avoid styling tools because they will remove or fade the colour more quickly. Just in case if you want to use styling tools, it is recommended that to use a heat protector to safeguard your coloured or chemically treated hair.
It is always recommended to use hair products that are specially made for coloured or chemically treated hair to keep your hair healthy and manageable.
Final Thought
It is quite common and natural to experience some seasonal changes with hair and skin. Obviously, by following a proper & seasonal hair care routine, you can able to protect your hair from seasonal damage. Also, including some DIYs, natural home remedies and natural hair care products would be a good idea.
We have tried our best to provide you with the best hair care routine or tips for the coming monsoon. We hope you will follow these natural hair care tips to keep your hair healthy during the monsoon. Have a happy monsoon ahead!
Do let us know what do you think about this article and share your best hair care tips (if any) to manage your hair this monsoon.
Before we say bye, have a look at a related article that will also help you a lot. "Daily skincare routine for glowing skin during monsoon."
Love