Tired of doing all the dusting at home? No matter how big or small is your home everyone needs it. so, it's high time to buy the new best vacuum cleaner in India. But confused about which one to buy? This vacuum cleaner buying guide will help you to choose the best vacuum cleaner in India. We have done extensive research on all the buying factors you need to consider while purchasing. Be it handheld, upright or other, we have covered all. After this, you will be able to make your decision right away. So, without wasting any time let's jump to – what are the different types of vacuum cleaner?
Types of Vacuum cleaners
Upright Vacuum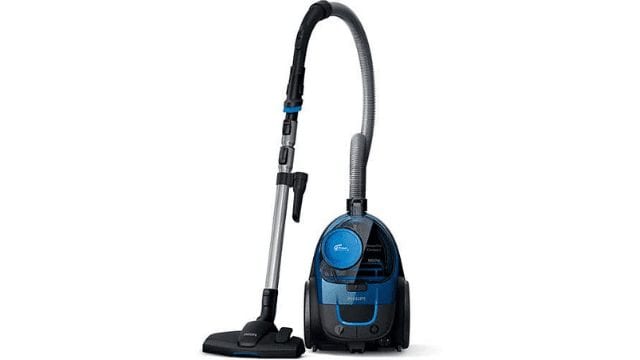 The most common vacuum cleaner in a household is an upright vacuum cleaner. Certainly, these are the most powerful vacuum cleaner majorly used for cleaning carpets throughout the home – most importantly bagged ones. A motor-driven beater brush, loosen and remove dirt through suction. They come in both option – bag or bagless. Other features like height adjustment, ease of use, less noise.
Canister Vacuum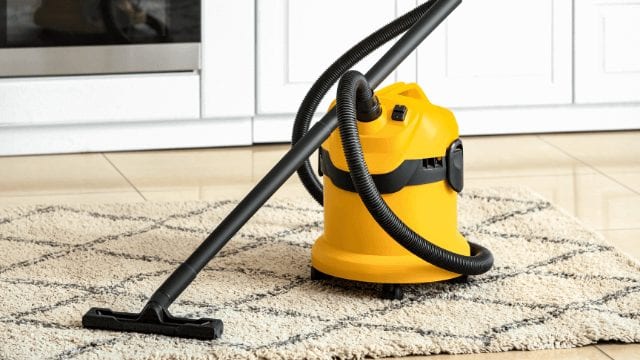 Canister vacuums work best on hard surface, staircase, curtains, drapes, under furniture and upholstery. They come with a retractable cord and suction hose that makes movement easy. Making it the most mobile of all. But, unfortunately, these are bulky so, you have to find a proper space for them, unlike others.
Stick Vacuum Cleaners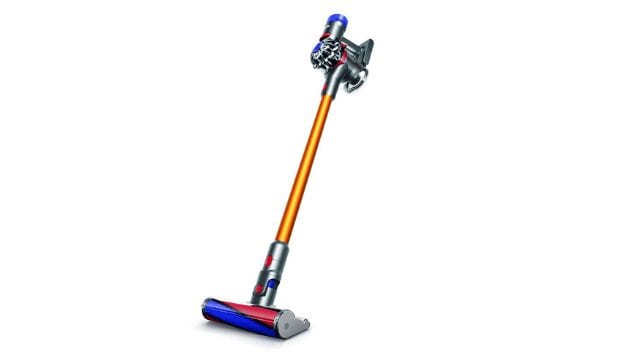 Stick vacuum works best for quick clean up like litter in the room, spillage in the kitchen, sand from outside and sometimes cleans the mess quickly if you are expecting someone. Undoubtedly, they are easy to lightweight and easy to handle. Most importantly, if you don't like to bend a lot and don't have a need for deep cleaning- these are for you. They work similar to an upright vacuum but handling can be done like a handheld vacuum(next vacuum in the list). Since the technology is new they are fairly priced on the upper side of the band.
Adding to the above said, you can find cordless stick vacuum cleaners also. However, they have their downside. They are battery operated requires regular charging. Without a say, these batteries diminish at a faster rate. And above all, it can cost a hole in your pocket.
Handheld Vacuum cleaners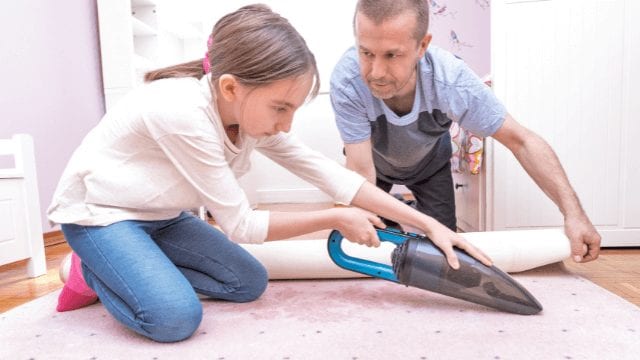 The handheld is lightweight and can be carried along. They are perfect for cleaning the smaller areas where you can't get with other vacuums. You can use it to clean your pets, children's play area and your car interiors. Mostly battery-operated and hardly has any attachments. These are best when supplemented with regular vacuum cleaners.
Robotic Vacuum cleaners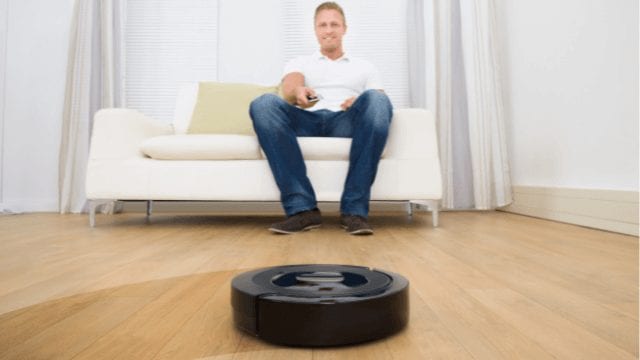 A new advent in vacuum technology. These are self-driven vacuum cleaner. So, sit and relax while your robotic vacuum cleaner does your dirty task. Just set up the boundaries and setting while it shows you its dance. It can go to tight corners and also above the extension cords. Also, it can be controlled over your smartphone-enabled application.
Central Vacuum cleaners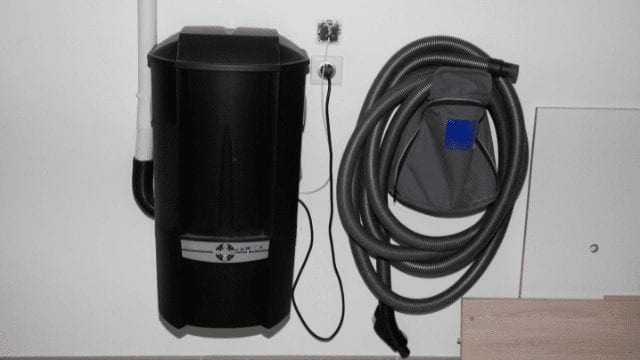 Central vacuums are majorly for commercial use. Vacuum bodies are fixed and require space while installation. You only have to move around with their very long hoses and powerhead that can be cumbersome. Gladly, noise is very less in it. On the contrary, these are amongst the most pricey vacuum cleaners and required professional installation before usage.
Point to consider while buying best vacuum cleaner in India
Vacuum Cleaner Buying Guide
Cost
No doubt, that cost is the major factor in buying the best vacuum cleaner in India, not just vacuum cleaner but also any product. We suggest fixing a certain budget and then you should start looking for any other aspect. In this way, you will not burn your pocket and will make the right decision. For instance, if you are looking for the best handheld vacuum cleaner, you can start from ₹1500 for the basic one and go way higher. Similarly, if you are looking for Best Robotic vacuum cleaner then it starts from ₹13000.
Type
Now comes another important factor, type, once you have decided the price you want to invest in the best vacuum cleaner in India. You have defined your needs. Firstly, you need to ask yourself a question, What is the requirement for a vacuum cleaner? Handheld is lightweight and can be carried anywhere whereas. Robotic types reduce your work.
Noise
Ideally, no vacuum cleaner should make noise, however, this is not the case. And it gets worse when echoing with its noise, like in a tiled room. Before buying it online, you must go and check out the noise physically. We can't remove the noise completely but we can choose which having lower. The canisters are bulky and well insulated and filter the noise. Most importantly, you should avoid anything above 80dB. If you have elderly people at home, try buying one below 60 dB.
Features
Look for the features which ease your work. Motorized brushes are better in comparison to suction brush when it comes to carpet cleaning. You should also look for cleaning the kitchen spill from the mixer grinder. Having a height-adjustable feature will be a plus. If you are looking for a handheld, look for lightweight.
Floor Type
Consider buying a vacuum cleaner with varied accessories if you have planned to clear dust accumulated on the surface instead of dusting. However, having lots of accessories will comes with increased time in adjusting than in cleaning. Most of them come with crevice and brush, while some come with upholstery tool and tools for the specialised surface.
Usage
One of the key factor while buying vacuum cleaner is the usage of it. Without it, it is of no use.
Electronics – Handheld cleaners
Floors/Carpets – Canister, Upright, and Robotic vacuum cleaners
Upholsteries – Handheld and Stick vacuum cleaners
Car or small places inside the home – Handheld vacuum cleaners
Hidden areas – Canister and Stick vacuum cleaners
Asthmatic/Allergic – Go with HEPA filters enabled and also bagged vacuum cleaners
Bag or Bagless
Not having a bag will take away the pain of replacing the bag after now or then and also saves the cost of buying a new one. But removing a bag comes at the price of having a good filter – High-Efficiency Particulate Air (HEPA) filter, cleaning or buying a new one. However, if you have someone allergic or asthmatic at home consider buying the bag type.
Accessories
Accessories give you the flexibility of using your vacuum in different condition efficiently. So, consider buying one with all the accessories. Also, you can also opt for the which is compatible aftermarket accessories so that you can buy them whenever is required.
Maintenance
Without a say, no one wants a vacuum cleaner that gives trouble after purchase. Look for some warranty or guarantee while buying the best vacuum cleaner.
Connected Features
The sole purpose is to clean efficiently however, some now get connected features also. Advanced features such as target cleaning and mapping are the additional features. Also, it can be easily controlled from your palm.